News digest: Agri-food markets & production
18/01/2021
Posted by:

Zuzana Majeska

Category:

Africa, Caribbean, News, Pacific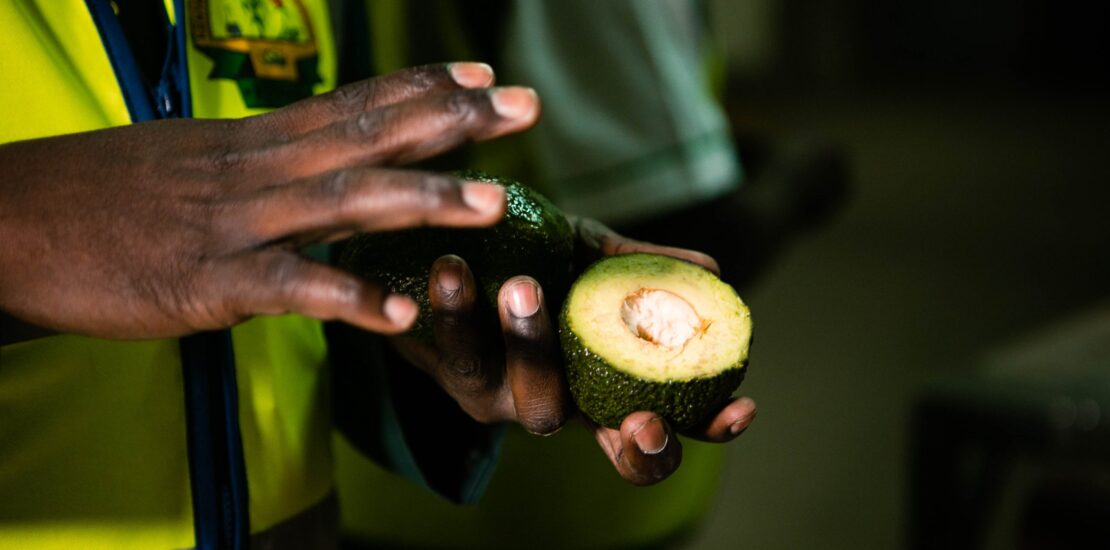 MARKETS: GLOBAL
Overview: Global avocado market
The price for avocados on the global market has been rising in recent weeks due to a smaller supply and a shortage of large sizes (Fresh Plaza, 8 January). At the moment, Mexico and Chile dominate the market, but their volumes are declining. In the Netherlands, avocado sales were good during the holidays with stable, high prices. In Germany, due to the pandemic, the volume purchased in the wholesale trade has been reduced, and there is still a shortage of air freight capacity. On the French market, the supply from Mexico, Chile and Columbia is currently coming to an end and the first avocados are arriving from Israel, Spain and other Mediterranean countries. In Spain, after the worst Christmas campaign of the past 10 years, sales are now starting to recover.
In South Africa there is a shortage of avocados on the domestic market. The earliest avocados will be picked next month in the most northern regions. The weather conditions are good at the moment, but the CEO of the South African Subtropical growers association said that fruit set is not as good as expected.
More countries received permission to export avocados to China last year and the range of avocado varieties is also becoming increasingly diverse. Chile and Mexico currently dominate the market, and the Dominican Republic and Colombia have also exported to China. Some Chinese avocado companies are starting to grow domestic fruit in Yunnan province and investing in local avocado ripening centres.
MARKETS: ACP
Africa
West Africa Agribusiness Show 2021 (Virtual Edition)
The West Africa Agribusiness Show (WAAS 21) will take place on 23–25 February. The show will bring together manufacturers, suppliers, policy makers, regional governments, regulators, financial institutions, innovators and consumers in the agribusiness industry from the 15 member countries of the Economic Community of West African States (ECOWAS) and across the globe. It will also facilitate development of innovative ideas, solutions and know-how as spring boards for the West African agribusiness industry to achieve a competitive position in the world, especially in the context of Covid-19.
Botswana
Through a joint venture between a South African company and a consortium of Botswanan investors, Botswana will soon join South Africa, Swaziland and Zimbabwe as suppliers from Southern Africa (Eurofruit, 15 December). The project, to be completed in 2026/27, will ultimately consist of 1,200 ha of citrus and a modern citrus packhouse, 1.1 million citrus and other fruit trees will have been planted, and some 70,000 tonnes of citrus will be produced annually. The fruit will be traded to overseas, local and Southern African Development Community (SADC) markets
Cameroon
The negotiation of trade agreements since 2018 between Cameroon and the United Kingdom led on 27 December to the signing of a Memorandum of Understanding on "arrangements" for the implementation of an Interim Economic Partnership Agreement (EPAi), modelled on the one that already exists with the European Union (Invest in Cameroon, 11 January). It was agreed that the two countries will continue the application of the EU-Central Africa EPAi. This will have an important impact, especially on the banana trade, as banana exports to the UK today represent about 13% of Cameroon's total banana exports, nearly €10 million (CFAF 6.53 billion).
According to data compiled by the Banana Association of Cameroon (Assobacam), Cameroon banana exporters exported 187,884 tons of banana in 2020, against 204,320 tons in 2019 (Fresh Plaza, 12 January). This is a year-on-year export drop of 17,436 tons (–8%).
Ghana
Britain and Ghana failed to finalise their agreement on post-Brexit trade by 31 December 2020 (Commodafrica, 4 January). Discussions will continue over the coming weeks. The agreement will facilitate duty-free and quota-free access for Ghanaian products to the British market and will grant the same preferential tariff reductions for British exporters currently in force.
Senegal
Exports of fresh mangoes are estimated at 13,000 tonnes in 2020 (mainly to Europe) against 14,000 tonnes in 2019 (–7%) (Commodafrica, 18 December). The reasons for this decrease include the drop in temperature at the time of first fruiting causing the fruit to fall, the sudden halt of exports in July, and heavy rainfall in August causing the multiplication of fruit flies.
Caribbean
Peppers: A growing export market
Scotch Bonnet, the main commercial variety of pepper in the Caribbean, is highly appreciated for its flavour, aroma and strength, either fresh or processed (FPC Fresh Talk Daily, 15 December). Jamaica is the biggest player in the regional and global markets. Between 2013 and 2017, exports of fresh hot peppers increased by 713%, and 302% for semi-value added. The hot sauce made with Scotch Bonnet comes from Jamaica, St Lucia, Grenada, Barbados. According to Caribbean Export, the regional trade and investment promotion agency, the market for Caribbean sauces and condiments is worth $1.49 billion, having grown in value by 16.8% between 2019 and 2020.
Haiti
The country has been relatively spared by the Covid-19 pandemic, with a little over 10,000 infections and nearly 240 deaths (RFI, 12 January). The government has just presented its post-epidemic economic recovery plan, at a time when the country was already in recession due to repeated sociopolitical crises. This plan should make it possible to reduce growth to an annual rate of 3%, with an average of 23,000 jobs created each year. In 2023, only a quarter of Haitians would still be food insecure, compared to 40% today.
MARKETS: EU
Daily fresh fruit and vegetable consumption on the increase
Freshfel Europe has published its 2020 Consumption Monitor on fresh fruit and vegetable production, trade and consumption trends in the EU-28 (Freshfel Newsroom, 11 January). In 2018, daily fresh fruit and vegetable consumption per capita increased by 4% from 2017 levels to 363.76 g per person per day. While still below the WHO recommended minimum daily consumption of 400 g, this represents a 5.1% increase on the previous 5 years. General Delegate Philippe Binard commented "The findings … are highly encouraging and clearly illustrate that the sector's heightened efforts to boost consumption above the WHO recommended minimum of 400 g per capita per day are paying off. While we will continue to observe the stability of this recovery, we need to investigate the new discrepancy between fruit and vegetable consumption."
Spain
Consumption on upward curve
Consumption of fresh fruit and vegetables for the period January–November 2020 increased by 11% (Eurofruit, 12 January). According to FEPEX, the pandemic is the cause of this increase. Over the same period, the volumes of fresh fruit and vegetables consumed were nearly 8 million tonnes (including 4.3 million tonnes of fruit, +7% and 3 million tonnes of vegetables, +12%).
UK
Third national lockdown
On 4 January, UK authorities took the decision to announce the third national lockdown (FPC Fresh Talk Daily, 5 January). The decision follows a rapid rise cases, attributed to a new variant of Covid-19. All non-essential retail, hospitality and personal care services must close, or remain closed. The UK has vaccinated more people than the rest of Europe combined, and will continue to accelerate the vaccination programme.
SMEs hit hard by the coronavirus crisis
According to the Federation of Small Businesses, nearly 250,000 UK businesses are at risk of closing because of the pandemic (RFI, 11 January). About 25% of these SMEs have reduced their workforce in the past three months compared to 13% at the beginning of last year. 14% announced that they will have to lay off staff in the next three months.
Why food retailers and farmers are winning public trust
Recent studies (University of Reading and EIT Food) show that public confidence in the food chain is increasing (FPC Fresh Talk Daily, 18 December). Farm shops, which have been able to adapt their offer in the face of the pandemic, have been a key factor in this renewed confidence. According to a recent survey conducted by the National Farmers Union, consumers want to continue to buy locally once the pandemic is over. The EIT Food study also shows that consumers will be more confident that the ethical approach of actors in the food chain is being implemented (animal welfare, reduction of food waste, fair prices and honest labelling).
PRODUCTION: GLOBAL
Fairtrade
Fairtrade has announced a new base wage for all Fairtrade-certified banana plantations (Eurofruit, 15 December). This new base wage is set at 70% of the take-home pay needed for a living wage, and will be paid from 1 July 2021 onwards. This new change in the certification will be applied to all countries.
PRODUCTION: AFRICA
Burkina Faso
First Living Wage mangoes close 40% of wage gap
Example of guarantee of a living wage by a European importer in the mango value chain, COLEACP member Eosta, an international distributor of fresh organic and fair fruit and vegetables, sold more than 100 tonnes of organic Living Wage mangoes through only a few points of sale in Germany and Austria last season. Gert-Jan Lieffering, Quality Manager at Eosta, defines a Living Wage: "In a nutshell, it's a wage with which a family can not only survive, but also build a life. Social labels guarantee a minimum wage, but in poor countries the minimum wage is much lower than an actual Living Wage." Eosta now has new plans for Living Wage avocados. Read more here.
PRODUCTION: EUROPE
France
White paper to achieve 70% self-sufficiency in vegetables within five years
The main organisation of fresh vegetable producers in France, Légumes de France, presented a white paper on 8 December that proposes several measures on labour costs, investment and competitiveness, and crop protection (Médiafel, 10 December). The organisation aims to raise the level of food self-sufficiency in vegetables from 50% today "to 60% within two years and to 70% within five years" according to its president.