Training on traceability for FENACOPAB
12/03/2021
Posted by:

Sandra Borma

Category:

Benin, News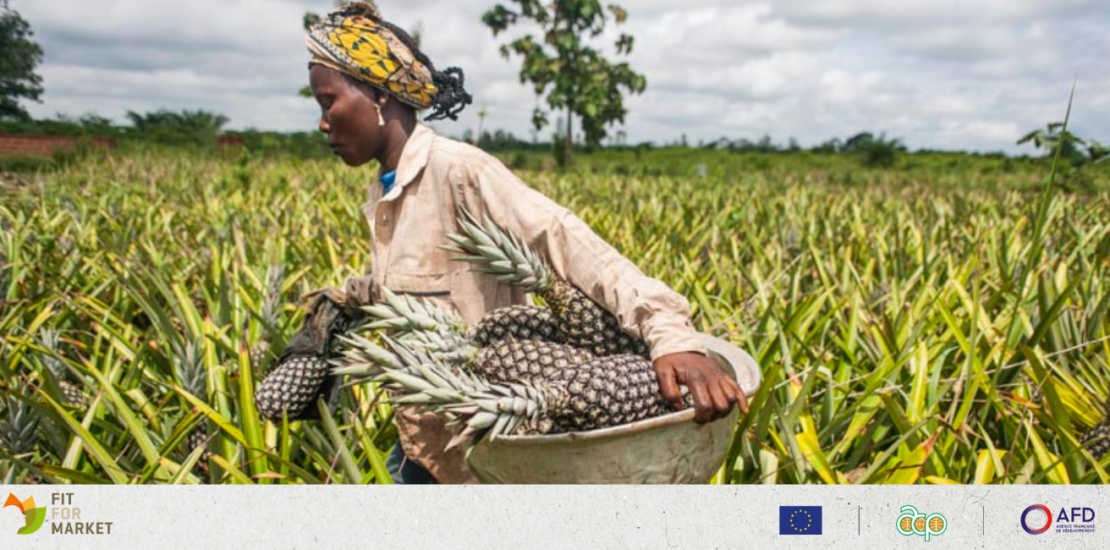 Staff of the National Federation of Village Pineapple Producers Cooperatives of Benin (FENACOPAB) will receive COLEACP training on traceability and good hygiene practices. On completion of this training, participants will be able to implement a traceability system that is adapted to the local context of FENACOPAB, and that conforms with GLOBALG.A.P. requirements. This support is carried out within the framework of COLEACP's Fit For Market programme.
FENACOPAB is the Beninese national umbrella organisation for pineapple producers' cooperatives and agricultural service providers. It was created in 2014 and its headquarters are located in Allada.
The Federation provides services to its 2865 producer members in support of the pineapple sector (supply of inputs, capacity building, facilitation of access to finance, marketing of produce through the organisation of group sales, monitoring and advisory support at production level, and services for member unions and cooperatives), and defends members' interests.
See all the news about our activities in Benin here.
The Fit For Market programme is implemented by COLEACP within the Framework of Development Cooperation between the Organisation of African, Caribbean and Pacific States (OACPS) and the European Union.