Training-of-Trainers in Ethical Production and Corporate Social Responsibility
19/01/2021
Posted by:

Gaetan Dermien

Category:

Africa, Benin, Burundi, Cameroon, Côte d'Ivoire, Ghana, Kenya, Nigeria, Togo, Uganda, Zimbabwe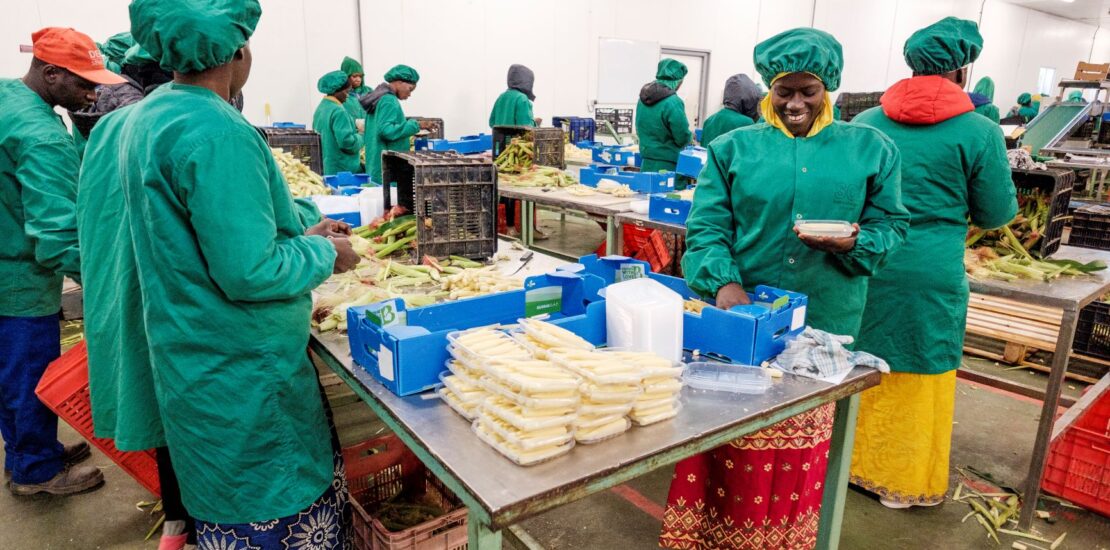 COLEACP's training-of-trainers in Ethical Production and Corporate Social Responsibility is taking place in two stages.
Over 3 weeks in September 2020, online training was provided for French-speaking experts. Of 19 experts selected, 14 took part and successfully completed the training, which included practical exercises and group presentations. Participants attended from Benin, Burundi, Cameroon, Côte d'Ivoire, Madagascar, Senegal and Togo.
Next, in January–February 2021, the course will be provided in English – over 4 weeks, as the first experience was quite intensive for the participants. Participants currently number 18, from Ghana, Kenya, Nigeria, Uganda and Zimbabwe, and with some more remaining to be confirmed.
Topics covered include:
The corporate social responsibility (CSR) approach
Working with stakeholders
Human rights
Labour relations and working conditions
Environment
The emergence of ethical standards and their significance for business
Private voluntary standards relating to production methods
Evaluation of sustainable or ethical performance
The 21st century challenge on environment and climate change
The marketing of ethical and sustainable products
Some feedback on the first sessions:
Today, as a trainer, I can and I fully intend to use these achievements for the benefit of horticultural companies in my country. For example, in Togo, we have decided to support and assist companies that so desire in the implementation of a CSR approach through the identification of stakeholders, the development of sustainability charters and materiality up to communication of the company's values and commitment. Finally, I would like to thank the entire COLEACP team for the opportunity given to me to participate in this training, and to congratulate the trainers for the expertise, the good atmosphere, the group harmony, the teamwork and the conviviality they have established during the 3 weeks of training. It was an amazing experience.
"The notion of human rights has been something very important for me because people always talk about it but I have never made the link with the agricultural sector or business. In the agricultural sector, specifically in DR Congo, Burundi and Rwanda, teaching the rights of these workers is essential because the wages of day labourers are imposed because of the absence of trade unionism. I believe that talking about it could change the situation of these people who are reduced to modern slavery."
"This training should not only be aimed at companies or farmers' organisations but should be given to other COLEACP partners, particularly the State through ministries or local authorities, as they are concerned with the sustainable development of these companies and the well-being of workers and consumers."