Training in digital learning for our Pacific experts
28/02/2022
Posted by:

Sandra Borma

Category:

ACP EN, News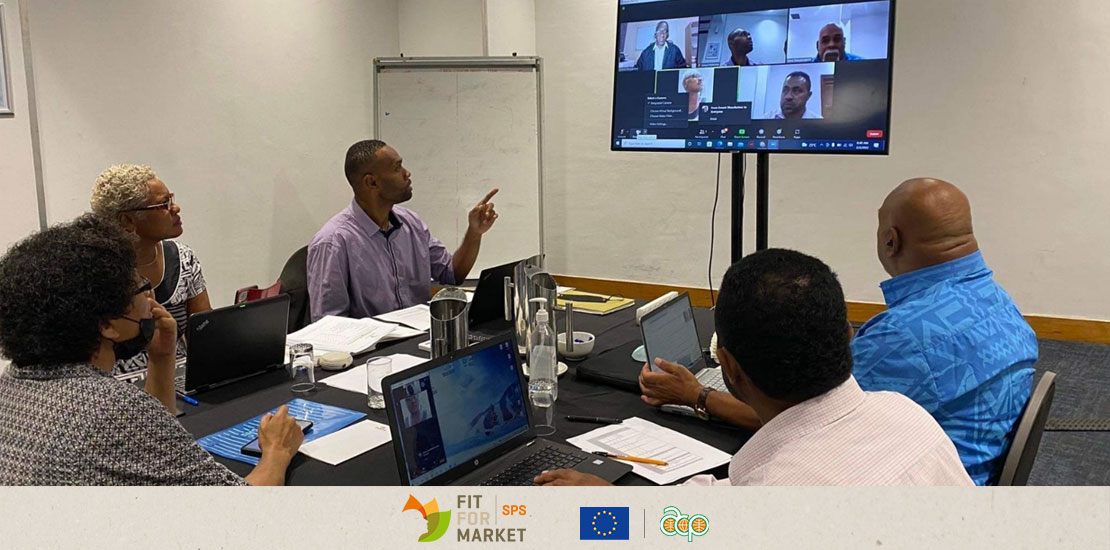 In early February, the Fit For Market SPS programme held its first training of trainers on "Training and Communication Skills" for the Pacific.
Phase 1 of the training focuses on mastering teaching methods, and phase 2 is devoted to digital tools and specific skills needed for distance learning.
Four Fijian experts participated in Phase 1. To put the learning into practice, due to the COVID-19 health measures, the training was hybrid: Fijian facilitator Aftaniwa Tawake and the three Fijian trainers/trainees were present in person in the classroom in Suva, while Zambian facilitator Ernest Muzukutwa participated remotely via Zoom.
The experts enjoyed the first session very much. At the end of the training, the experts will all be able to prepare and conduct classroom and group training at a distance.
This activity is supported by the Fit For Market SPS programme, implemented by COLEACP within the Framework of Development Cooperation between the Organisation of African, Caribbean and Pacific States (OACPS) and the European Union.