NExT Kenya reviews food safety culture
20/12/2022
Posted by:

Gaetan Dermien

Category:

Kenya, News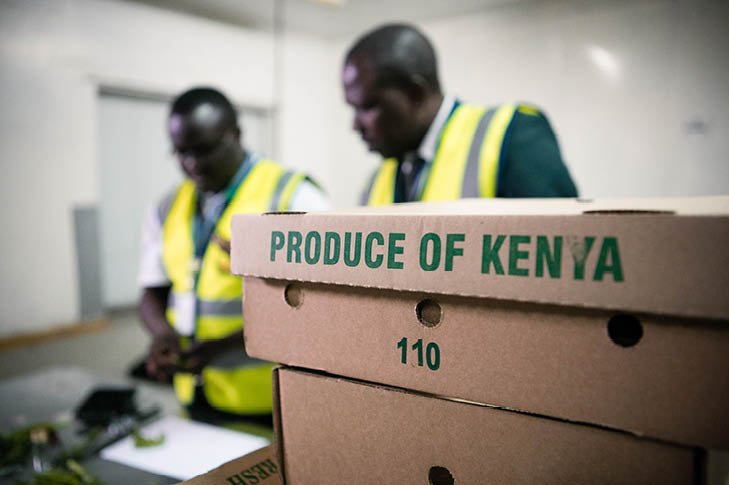 In October, the NExT Kenya programme worked with AAA Growers, a Kenyan exporter of fresh fruits and vegetables, to facilitate an expert review of the food safety culture and assess upcoming food safety requirements.
AAA Growers hopes to implement a pro-active approach to better understand food fraud, food defence and food safety culture. This will be done through specialist training on each topic and reviewing and updating the current plans and risks/vulnerabilities associated with primary production and post-harvest handling of fresh produce.
All three topics covered in this project are relatively new to the food safety industry but have receiving increasing attention in recent years due to a number of high-profile cases such as the horsemeat scandal in 2013 and the baby milk formula scandal of 2008.
Food fraud: the Vulnerability Assessment And Critical Control Points (VACCP) programme addresses "fraudulent and intentional substitution, dilution or addition to a product or raw material, or misrepresentation of the product material, for the purpose of financial gain by increasing the apparent value of the product or reducing the cost of its production".
Food defence: the Threat Assessment and Critical Control Points (TACCP) programme deals with the "intentional contamination of food", which is also referred to as also referred to as biovigilance or bioterrorism
Food safety culture: defined by the GFSI TWG as, "shared values, beliefs and norms that affect mindset and behaviour toward food safety in, across and throughout an organization."
This initiative consisted of an assessment of the current situation of AAA Growers' operations, with staff offered the opportunity to share feedback with the expert reviewer. These elements were taken into consideration in the development of a tailored 6-day training on the different components of food fraud, food defence and food safety culture.
Participants appreciated the training, which was new to the company. General feedback from learners was that they enjoyed the course and now have a better understanding of the various topics and requirements; they felt that it will assist them in implementing these aspects of their food safety management plan going forward, so that the plans are no longer completed only to pass audits but can also add value to the organization.
Follow-up remote coaching is likely to be carried out through the NExT Kenya programme to strengthen the long-term sustainability of this activity.
This activity is implemented by COLEACP and supported by the NExT Kenya (New Export Trade) programme, established in collaboration with the EU Delegation in Nairobi and Kenyan stakeholders.