Support for setting up organic pineapple production at TROPICAUX
06/05/2021
Posted by:

Sandra Borma

Category:

Guinea, News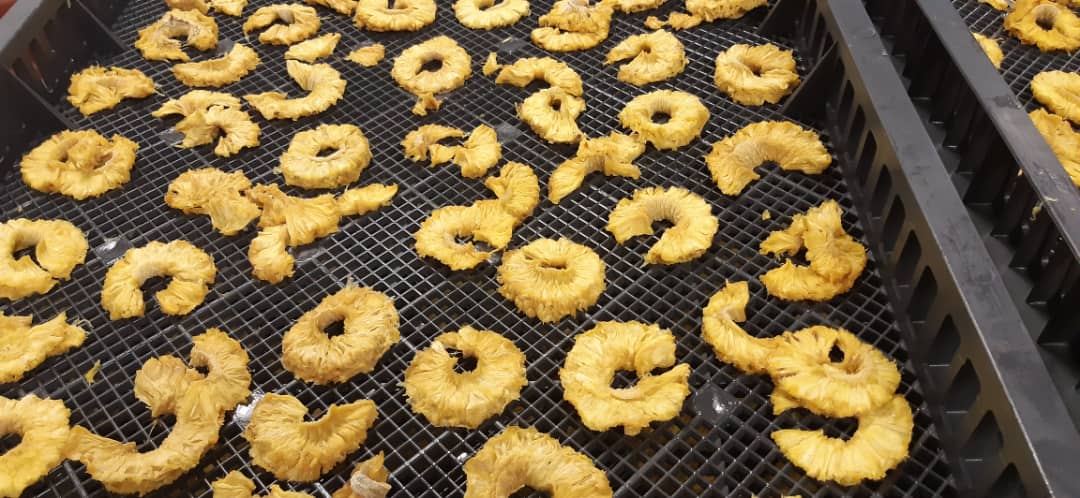 COLEACP has been supporting the setup of organic pineapple production at the TROPICAUX company in Guinea. This activity has two objectives – to provide training and accompany TROPICAUX in the implementation of its pineapple plots according to the organic agriculture reference system; and to reinforce the capacities of a Guinean expert in pineapple production.
There are several elements involved: diagnosis of the plots envisaged by the company; providing training for managers on the technical itinerary for organic pineapple; and working with the company to implement the technical itinerary and develop the tools for organic certification.
Tropicaux is a young Guinean company of conditioning, transformation and export of fresh and dried mangoes and pineapples located in the region of Kindia. The company works with external producers. Today, it wishes to set up its own pineapple and mango productions.
This activity is supported by the Fit For Market and Fit For Market SPS programmes, implemented by COLEACP in the framework of development cooperation between the Organisation of African, Caribbean and Pacific States (OACPS) and the European Union. Fit For Market is co-financed by the French Development Agency (AFD).