Support for NPPOs: Banana fusarium wilt TR4 in West Africa
10/03/2021
Posted by:

Sandra Borma

Category:

Benin, Burkina Faso, Cape Verde, Côte d'Ivoire, Gambia, Ghana, Guinea, Guinea-Bissau, Liberia, Mali, News, Niger, Nigeria, Senegal, Sierra Leone, Togo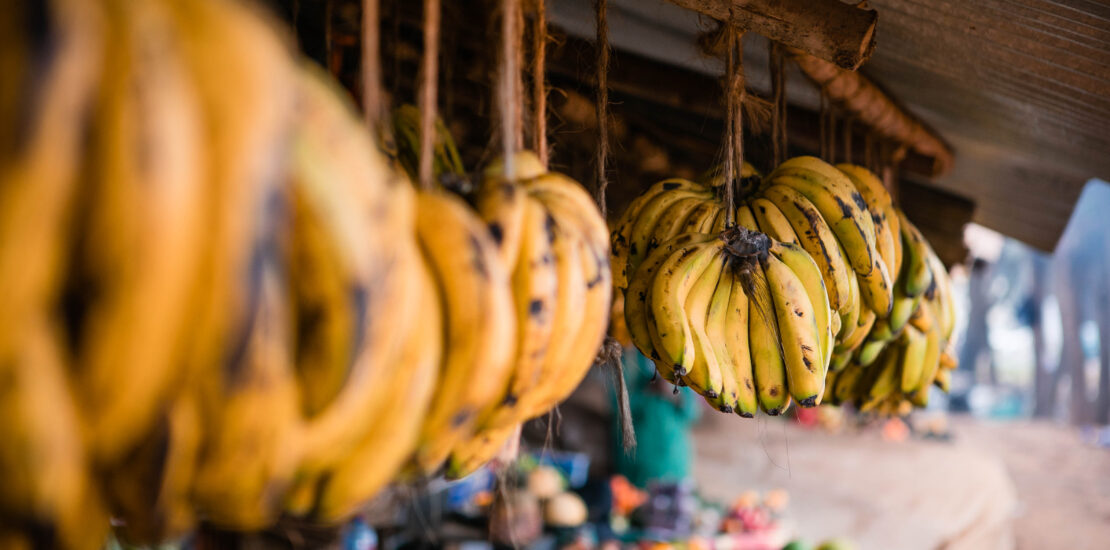 On 9 March, COLEACP and the Economic Community of West African States (ECOWAS) held a webinar with the FAO-led World Banana Forum: "Banana fusarium wilt TR4 – an overview of distribution and impact, and the essential biosecurity measures needed for West Africa". TR4 is an aggressive strain of banana fusarium wilt (Fusarium oxysporum f.sp. cubense tropical race 4), one of only six strains that attack Cavendish bananas. If unchecked, TR4 can wipe out an entire plantation.
The meeting gave an overview of the problem, the potential threat to banana production for both export and domestic markets, and the actions that need to be taken by National Plant Protection Organisations (NPPOs) and other key stakeholders to prevent entry of this serious disease into West Africa. It focused on the biosecurity measures needed at a national level, and the engagement that will be needed with private sector players involved in large-scale production and export.
The meeting was recorded in French and English, and is available via the TR4 Global Network, along with other resources including Guidelines and a recent publication, Together, we can prevent the spread of Tropical Race 4 (TR4).
COLEACP supports NPPOs to strengthen their sanitary and phytosanitary control systems through its Fit For Market SPS programme. This event was part of a series of regional webinars held with the support of the Directorate of Agriculture and Rural Development, ECOWAS Commission, to update and discuss key plant health issues affecting NPPOs and the fruit and vegetable sector.
The Fit For Market SPS programme is implemented by COLEACP within the Framework of Development Cooperation between the Organisation of African, Caribbean and Pacific States (OACPS) and the European Union.