STDF Cameroon: Fifth training session on Penja Pepper for Bouba basin producers
30/06/2022
Posted by:

Sandra Borma

Category:

Africa, Cameroon, News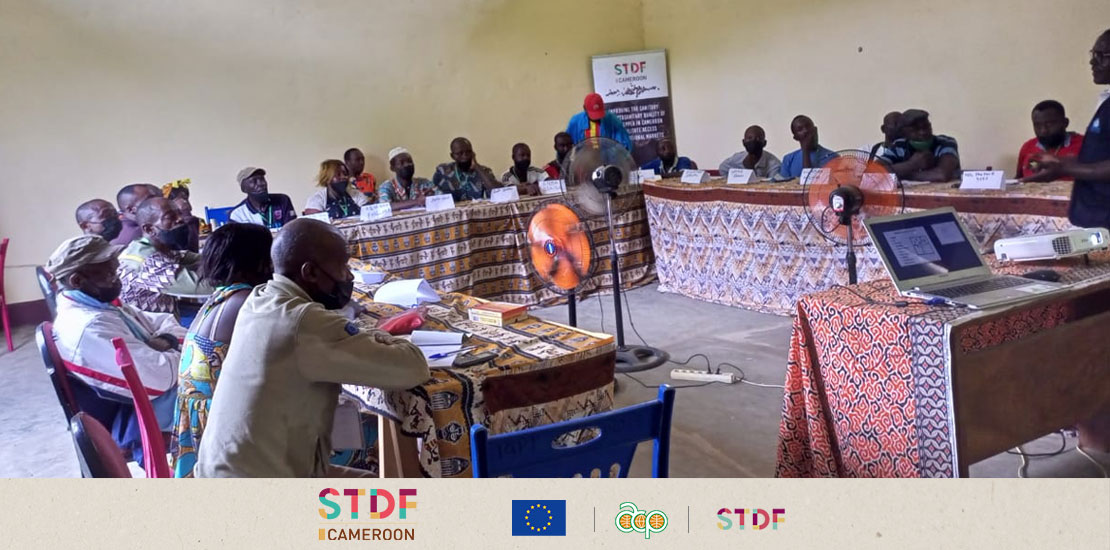 The fifth training session on good production practices for Penja pepper was held on 9 and 10 June 2022, with the objective to develop skills and technical capacities of 27 producers and managers of Penja pepper. The participants were mostly English-speaking, from the Bouba production basin in south-west Cameroon. The training was supported by STDF and implemented through the COLEACP project "Strengthening the phytosanitary monitoring and certification system for Cameroon's fruit and vegetable sector" (STDF Cameroon).
The course has enabled participants to:
know the conditions of production of Penja pepper (registration of Penja pepper as a geographical indication, choice of production site, calendar of cultivation operations, etc.);
master the conditions for setting up a plot (choosing stakes, staking, plant density, crop association, etc.);
master the maintenance of production plots (periods and techniques for pruning stakes and pepper trees, etc.);
control the organic and mineral fertilisation of Penja pepper;
recognise the different pest attacks on pepper orchards and stakes, and know the control methods in relation to SPS measures;
master good phytosanitary practices (biological and agronomic use of phytosanitary products, safe use of pesticides, etc.);
control the primary production process;
control risky practices at each stage of the production process;
be aware of production-related hazards;
know the recommended risk control measures for primary production; and
know the stage of maturity of the fruit by type of product and be aware of good harvesting practices.
Participants enjoyed a field trip during the course which allowed them to observe the operations carried out on a farm in relation to primary production. They had the opportunity to interview the host producer to identify relevant aspects in the implementation of SPS measures. Exchanges with the host producer and among participants enabled the group to identify good production practices and those that could be improved.
This activity is organised within the framework of the Project to Strengthen the Phytosanitary Monitoring and Certification System for Cameroon's fruit and vegetable sector, supported by the Standards and Trade Development Facility (STDF) and implemented by COLEACP.