News digest: Brexit
17/02/2021
Posted by:

Zuzana Majeska

Category:

News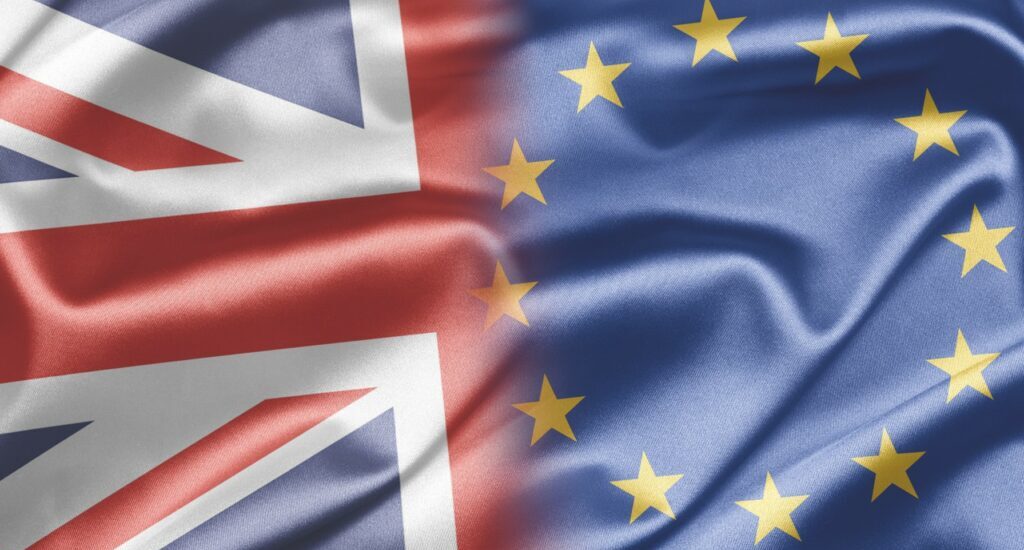 Ghana finalises post-Brexit trade agreement with UK – but tariffs continue
Ghana and the UK have finalised negotiations on a new Interim Ghana-UK Trade Partnership Agreement (Ghana-UK Joint Statement, 4 February). The agreement will enter into effect following the completion of relevant internal procedures required in both Ghana and the UK. But while trade negotiations have now been finalised, duty-free access has still not been restored for Ghanaian exports to the UK, and Ghanaian exporters continue to pay import tariffs on banana unloaded in the UK (EPA Monitoring, 9 February). Urgent action is required from the UK Government to add Ghana to the list of countries subject to the "bridging mechanism" applied to a range of other countries where trade negotiations have been completed, but agreements have not yet been signed.
East African fresh product export supply chains disrupted
The impact of new EU/UK border clearance requirements on the costs faced by East African fresh produce exporters serving the UK market via the EU is becoming apparent (EPA Monitoring, 11 February). In some cases this is severely impacting on export volumes destined for the UK market shipped along triangular supply chains – for example, Ugandan exporters encountering difficulties in accessing the UK market have seen exports to one of Uganda's biggest export destinations in Europe drop by almost 90% (Daily Monitor, 1 February). The dilemma is whether to ship under customs supervision and face inspection delays at the UK border; or to clear customs and SPS inspections in the EU and risk losing originating status, hence facing MFN tariffs when entering the UK.
Brexit impact on EU fresh produce sector mounting
Freshfel Europe reports that with the full flow of business operations still to come, and the introduction of sanitary and phytosanitary (SPS) certifications and controls expected in April and July, the full impact of Brexit is yet to be felt by the sector (Freshfel Press Release, 20 January). The EU-UK Trade and Cooperation Agreement is allowing the sector to continue trade across the Channel without duties or quotas, and the staged introduction of UK controls is helping the sector to adapt to new border customs and phytosanitary checks. So far this has prevented the extreme "worst case scenario" of chaos and long queues at the EU-UK border affecting the quality of perishable trade. But the sector is already facing significant additional costs due to the need for new operational procedures, inspections and bureaucracy, with extra costs due to Brexit already estimated at €55 million. EU exporters are still struggling to adapt to new practices and requirements, for instance in relation to rules of origin to export and re-export to the UK.According to reports (e.g. Bloomberg, 12 January), from health certificates to new taxes and additional paperwork, the cost of moving goods across the English Channel is rising due to Britain's exit from the EU.
Food traders say impacts of Brexit could get worse
Trade body Scotland Food and Drink is warning of price rises and potential shortages when new Brexit rules on imports come into force in April (Fresh Plaza, 11 February). When Great Britain finally left the single market, the European Union insisted on the immediate introduction of controls on exports to the continent, but the UK Government opted to wait until 1 April to introduce similar checks on imports. James Withers of Scotland Food and Drink says "Those checks, when they're put in place, could also make things slow, more expensive and a lot more complex for EU businesses who need to sell products into businesses here. And that's a big issue for supermarkets and will be a big issue for many food companies who get ingredients from Europe."
Northern Ireland: Brexit disrupts supply chains
In the first few weeks of 2021 there were significant shortages of fresh produce in supermarkets across Northern Ireland (DW, 10 February). Many companies in Britain were unprepared for the new paperwork required to export to Northern Ireland under the terms of the Northern Ireland Protocol. Alongside images of empty shelves came reports that some firms in Britain were deciding to stop doing business with Northern Ireland and the EU altogether due to the new border complications that had arisen.
Extension of Covid-19 easements
The UK, no longer a member of the European Union or subject to EU measures, has adopted similar Covid-19 easements to the EU. This allows for traders to send scanned copies of their phytosanitary certificates to the UK's Animal and Plant Health Agency, with the original copy to be sent within 3 days or as soon as possible. "Great Britain is making the necessary legislative changes to extend these easements to 1st July 2021." More information can be found here.
Clarification wanted on relaxation of UK citrus export rules
The UK Government has announced that imports of citrus fruit to Great Britain will be deregulated post-Brexit, which means that the original EU phytosanitary restrictions will likely no longer be in place (Farmer's Weekly South Africa, 23 January). Deon Joubert, special envoy for EU market access at the Citrus Growers' Association of Southern Africa, says that teething problems could be expected as the UK would still be bound by the current substantial free-trade agreement in fruit and vegetables between the EU and UK. Joubert said that in the short term, to prevent problems with phytosanitary requirements, citrus producers should continue to adhere to the current EU standards.