News Digest: Brexit
15/12/2021
Posted by:

Zuzana Majeska

Category:

Africa, Caribbean, News, Pacific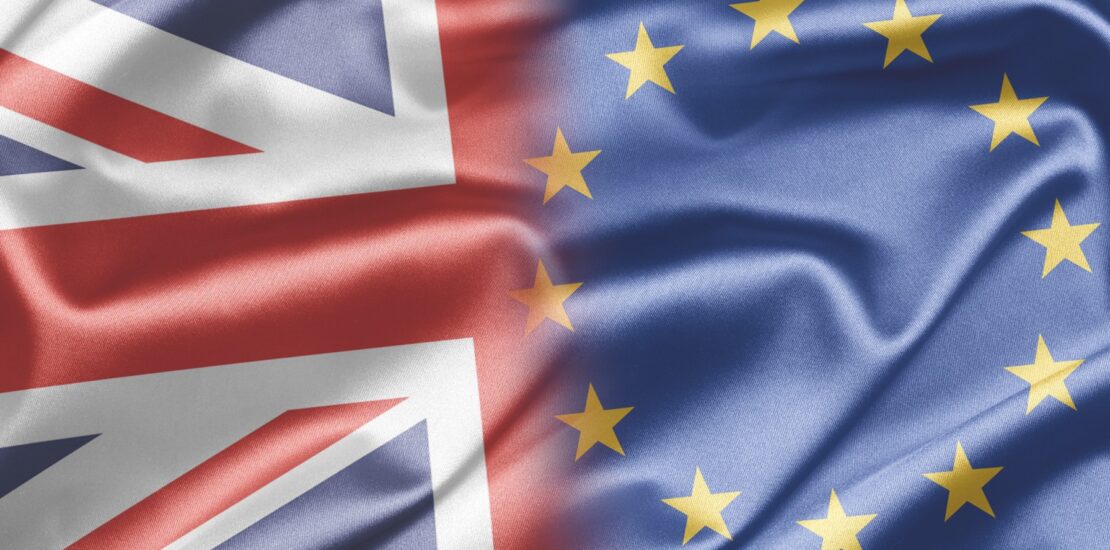 UK Border Operating Model updated
The UK has delayed border checks on goods coming from the EU until next year, citing supply chain issues.
On 18 November the UK Government updated its Border Operating Model.
The report The Border with the European Union: Importing and Exporting Goods sets out the revised timetable, and provides a Navigation Guide to what's new or has changed (pp. 8–11).
The main points to note are:
Full customs declarations and controls will be introduced on 1 January 2022 as previously announced, although Safety and Security Declarations will not be required until 1 July 2022.
Pre-notification requirements of SPS goods, due to be introduced on 1 October 2021, will now be introduced on 1 January 2022.
From 1 July 2022, certification and physical checks will be introduced for all regulated plants and plant products.
From 1 July 2022, high-priority plants and plant products checks will transfer from place of destination to designated Border Control Posts and Control Points.
Other updated resources on the Border Operating Model are:
Border Operating Model Case Studies
How to apply for a health certificate to export SPS goods
How to use NES (the National Export System) to complete a customs export declaration
How to delay customs declarations
How to export to the EU using transit
Revision of GB approach for risk-targeted plant health import inspections
Great Britain (GB) is introducing a risk-targeted approach to plant health import inspections. The proposed scheme is currently being revised following stakeholder feedback. It states that a broad inspection regime will be introduced, applicable to a wider range of goods of phytosanitary relevance, based on the risk associated with a particular commodity and origin.
The proposed baseline frequency of inspections included in the notified document provides a harmonised starting point for inspections of selected goods from all trading partners. Following further consultation, which may result in changes to the policy, inspection frequencies will be applied from 1 July 2022. Inspection will allow monitoring of risk and collection of data to inform decisions and potentially adjust inspection frequencies.
Organic registers
On 28 October the UK Government published organic registers – lists of recognised third countries or territories and organisations that may certify organic products for import into Great Britain. These third countries and organisations certify organic products to an equivalent standard to Great Britain.
There are two lists:
Annex III lists equivalent third countries and territories
Annex IV lists equivalent control bodies and control authorities
GB MRLs and import tolerances
Pesticide approvals and maximum residue levels (MRLs) for Great Britain (GB) are diverging from those in the European Union (EU).
You can see information from the UK Health and Safety Executive here.
You can use the GB MRL register to find pesticide MRLs for trade in or to Great Britain.
GB MRLs apply to produce both treated in GB (England, Scotland and Wales) and imported into GB. There are different rules for MRLs in Northern Ireland.
Updated UK Plant Health Portal
The UK's Department for Environment, Food & Rural Affairs (Defra) has updated its Post Transition Period Guidance on importing and exporting plants and plant products between the UK and the European Union, which is intended to be easier to navigate. There is an option to sign up for weekly plant health guidance from Defra.
Check how to import or export goods
A step-by-step checklist, Check how to import or export goods, enables users to get the relevant information about importing and exporting, including:
how to register your business for trading
which licences and certificates you need for your goods
paying the right tax and duty for your goods
how to make declarations for your goods to clear the UK border
which paperwork you need to keep
To use it, you need to know:
where the goods are coming from or going to
the commodity code for the goods
UK Customs Declaration Service
HMRC's new Customs Declaration Service (CDS) is now live. The previous system, Customs Handling of Import and Export Freight (CHIEF), will close on 31 March 2023.
Businesses are encouraged to migrate to CDS as soon as possible.
CDS has already replaced CHIEF for imports into Northern Ireland from outside the UK and the EU (rest of world), from 31 October 2021.
Webinar: Border Control Posts and Control Points
In September, the UK's Department for Environment, Food & Rural Affairs (Defra) hosted a stakeholder webinar to talk through Border Control Posts and Control Points, and responded to questions from attendees. (Note that the new timetable for introducing full import controls for goods being imported from the EU to the UK, announced on 14 September, affects some of the information shared in the webinar. For the latest on import phasing dates please see here.)
You can also view Questions and Answers from the webinar on:
Border Control Posts
Service level agreements (SLAs) and delays
Unloading and reloading
Control Points
IT Systems