News Digest: Brexit
30/09/2021
Posted by:

Zuzana Majeska

Category:

Africa, Caribbean, News, Pacific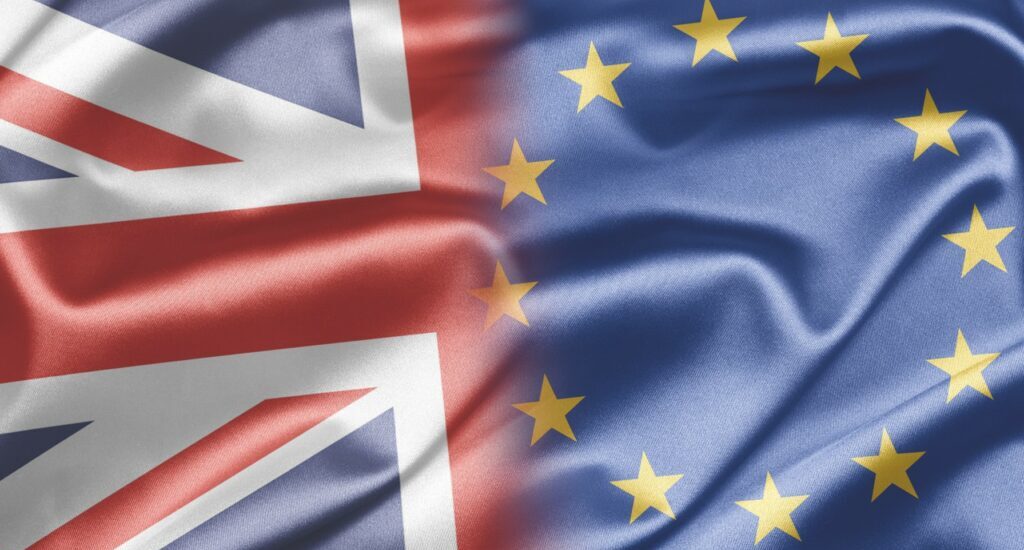 UK: Revised timetable for introducing border controls
The UK Government has announced a revised timetable for pre-notification and checks on plants and plant products for imports from the EU to Great Britain.
The key points are:
Full customs declarations and controls will be introduced on 1 January 2022 as previously announced. Exporters will no longer be able to defer customs declarations after 1 January 2022 unless they are authorised to do so.
Safety and security declarations on imports will be required from 1 July 2022 (delayed from 1 January 2022).
Requirements for pre-notification of sanitary and phytosanitary (SPS) goods will be introduced on 1 January 2022 (delayed from 1 October 2021). This includes High Risk Food and Feed Not of Animal Origin (HRFNAO) exported from a third country into the EU and then exported from the EU Member State into Great Britain (GB), which will need to be pre-notified from 1 January 2022. But the requirement for all HRFNAO to enter GB via a Border Control Post is delayed until 1 July 2022. The existing requirement to pre-notify HRFNAO destined for GB and transiting through the EU remains in place, and these products must enter GB via an appropriate designated Border Control Post.
On 1 January 2022 pre-notification will be extended to all regulated plants and plant products imported from the EU. GB importers will need to pre-notify using the UK's electronic Import of Products, Animals, Food and Feed System (IPAFFS), but they will not require a phytosanitary certificate until 1 July 2022.
Phytosanitary certificates and physical checks on SPS goods at Border Control Posts will be introduced on 1 July 2022 (delayed from January/March 2022).
High priority plants already have to be pre-notified and require a phytosanitary certificate. Physical checks on high priority plants at Border Control Posts will be introduced from 1 July 2022 (delayed from 1 January 2022). Places of destination (PoD) authorised to receive high priority plants can continue until 1 July 2022; after that date regulated goods will need to be presented for inspection at a Border Control Post, inspection centre or control point. PoDs applying for authorisation as an inland Control Point should do so in good time before 1 July 2022.
For low risk plants and plant products, checks at Border Control Posts will be introduced on 1 July 2022 (delayed from 1 March 2022).
Source: UK Government Press Release, 14 September 2021
"Article 73 goods" entering Great Britain required to be inspected at minimum 1% frequency
This new pre-notification requirement applies to "Article 73 goods" [goods subject to Article 73 of the retained Plant Health Regulation (Regulation (EU) 2016/2031) and listed in Annex 11 of Regulation (EU) 2019/2072]. You can access Annex 11 here. The requirement refers to goods entering England, Scotland and Wales (Great Britain, GB).
Article 73 goods will be required to be inspected at a minimum 1% frequency. The UK customs IT system (Customs Handling of Import and Export Freight/Customs Declaration Service, CHIEF/CDS) will select 1% of consignments due to enter Great Britain and these will be subject to phytosanitary import checks.
The relevant consignees will be automatically informed by CHIEF/CDS that they should make a pre-notification on the UK SPS imports IT system (Procedure for Electronic Application for Certificates/Import of Products, Animals, Food and Feed System, PEACH/IPAFFS).
The GB competent authorities intend to make this pre-notification via PEACH/IPAFFS a mandatory requirement within the retained Regulation (EU) 2017/625 Official Controls Regulation, such that consignees must pre-notify on PEACH/IPAFFS when requested to do so by CHIEF/CDS.
A draft of the UK legislation is not yet available; the World Trade Organization notification is available here.
Freshfel Europe urges EU and UK to prioritise talks on SPS convergence agreement
The UK Government announced on 14 September that the requirement of phyto certificate and SPS checks will be postponed for a further six month period until 1 July 2022. Physical checks at Border Control Posts on fresh produce will also be applied from 1 July (instead of 1 March) 2022. Freshfel Europe General Delegate Philippe Binard stated "the sector still encourages the EU and the UK to reflect on ways to make possible a 'best case scenario' for the industry and UK consumers, by securing the maintenance of regulatory convergence on both sides of the Channel, thus removing the need for SPS checks overall and the threat of higher prices or scarcity of sensitive produce categories". Mr Binard added, "Border procedures are leading to administrative additional costs for business operators. Most of them respond to health, safety or quality control procedures, matters that never raised any concerns during the more than 40 years of UK membership to the European Union and covering requirements that are often stricter from the private sector". Securing the operationality of the electronic transmission of phytosanitary certifications within the framework of the IPPC ePhyto hub remains a key priority. The sector also needs the UK to concretise the implementation of trade facilitation protocols to ensure SPS controls of mixed consignments are conducted in a timely manner when needed, given their importance in EU-UK trade.
Source: Freshfel Europe Press Release, 15 September
UK delays to post-Brexit border controls benefit European exporters
Brexit controls on food and animal products that were due to come into effect in January 2022 are being postponed until July 2022, the British government has announced. It is also delaying paperwork required from 1 October for imports of food and animal products. Despite pleas from the UK National Farmers' Union and the Food and Drink Federation that such postponement would give European exporters a commercial advantage over British firms, the government stated that it had no choice because of pressures on global supply chains including the pandemic and the increased costs of global freight transport. The move means Britain has been given a de facto transition period to bed in the controls agreed under the Brexit deal with the EU. Ian Wright, Food and Drink Federation chief executive, said that not only did the "repeated failure to implement full UK border controls … undermine trust and confidence among businesses but … it actually helps UK's competitors". Logistics UK, which represents freight owners including supermarkets, said: "This second change of plan for import controls would add to the uncertainty". The NFU also criticised the government, and called for a "12-month food and farming recovery visa" for workers from the EU to help chronic staff shortages.
Source: The Guardian, 14 September 2021
UK HGV driver shortage raises contractual issues for ACP exporters
The shortage of HGV drivers in the UK is intensifying, particularly impacting food and drink supply chains for short-life products. According to the BBC Fact Check service, while "there is evidence of HGV driver shortages across Europe […] the UK has been among the hardest hit by the problem". This is due to many European drivers deciding to work elsewhere in response to the additional border bureaucracy and costly delays after Brexit, as well as the decline in the value of the pound against the euro.
It is likely that supermarkets will seek to protect consumers by passing the burden of increased costs and value losses to their suppliers, including suppliers from ACP countries. In response to wider Brexit-related cost increases, many major UK supermarkets have insisted their suppliers must continue delivering goods on a delivered duty paid (DDP) basis, with the suppliers having to bear the additional costs of new customs clearance arrangements, additional delivery costs to retail outlets, and any tariffs applicable following Brexit.
Wherever possible, ACP exporters should seek to open the possibility of alternative Incoterms that distribute the new haulage-related cost increases and value losses more equitably. ACP exporters should ensure they are paid for deliveries at the first point of landing in the UK. At a minimum, ACP exporters should ensure the increased road haulage costs and value losses arising from delivery delays are addressed within a burden-sharing approach.
Source: EPA Monitoring, 16 September 2021