News Digest: Brexit
17/07/2021
Posted by:

Zuzana Majeska

Category:

Africa, Caribbean, Ireland, News, Pacific, United Kingdom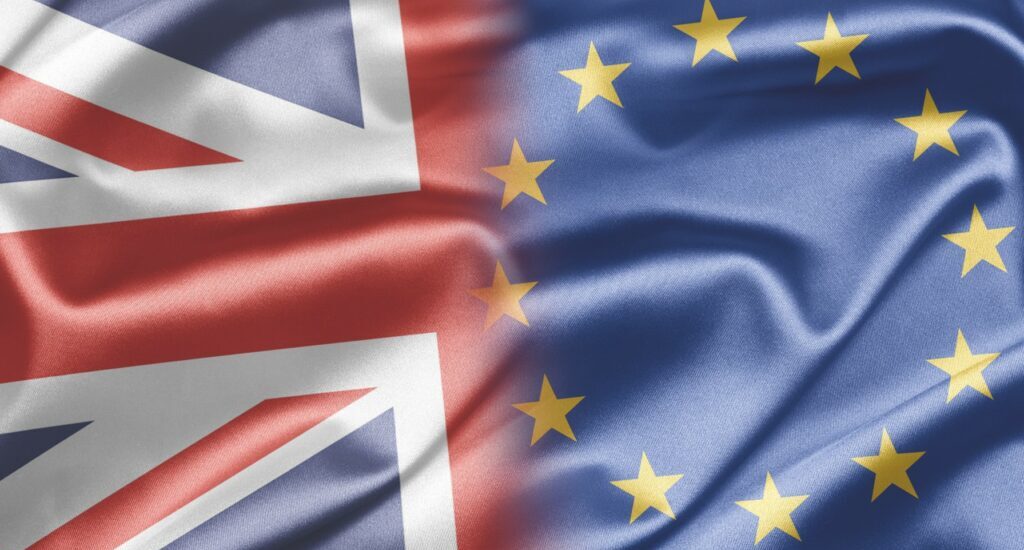 EU-UK relations: Solutions found to help implementation of the Protocol on Ireland and Northern Ireland
The European Commission has put forward a balanced package of measures to address some of the most pressing issues related to the implementation of the Protocol on Ireland and Northern Ireland. First, the EC takes note of the UK's request, via separate unilateral statements, to extend a grace period for the movement of chilled meats from Great Britain to Northern Ireland until 30 September 2021. Second, the Commission has put forward solutions in a number of areas, including for the continued supply of medicines. These solutions help to ensure that the application of the Protocol impacts as little as possible on the everyday life of communities in Northern Ireland.
Source: European Commission, 30 June 2021
UK: Imports from EU fell between January to March 2021
The UK Food and Drink Federation's trade figures for the first quarter of 2021 show that UK imports of fruit and vegetables from the EU dropped by around 15%. A further decrease is expected when full checks are implemented at the UK border in January 2022. Vegetables dropped by 13.9% and fruit 15.7% between 2019 and 2021. UK food and drink imports from the EU were down 10%, caused by several factors related to Covid-19 and Brexit, including continued closure of the UK's hospitality sector, stockpiling in late 2020, reduced demand for ingredients as a result of the decline in exports to the EU, and import substitution.
Source: Fresh Produce Journal, 18 June 2021
UK: Transfer from PEACH to IPAFFS under way
Preparation is now under way to start the transition of import trade from PEACH to the new UK plants import service, IPAFFS. Defra and APHA followed phased approach to moving importers from PEACH to IPAFFS. In early June a small group of traders was invited to register to test the functionality and capability of the live system, before wider rollout. From mid-June, all other importers are invited to register for and start using the new service. The transition from PEACH to IPAFFS will continue throughout June and early July to allow time for users to familiarise themselves with the new system.  Exporters should discuss this with their UK importer to ensure that they are aware of any new requirements.
Source: Gov.uk, updated 10 May 2021
UK: Calls for seasonal visas to tackle HGV driver shortage
Logistics UK is pressing the government to introduce a seasonal visa to allow European HGV drivers to work in the UK and help protect the nation's supply chains. More than 45,000 HGV driving tests are currently outstanding due to Covid-19 lockdowns, and this is contributing to an acute shortage of UK delivery drivers. As a result, there have been reports of fresh produce being dumped or left to rot in cold stores, while supermarket shelves and restaurant plates go empty. The government this year tripled the size of its Seasonal Workers Pilot to 30,000, and Logistics UK called for the logistics sector to be treated in the same way since the food production and logistics sectors "work hand in hand".
Source: Fresh Produce Journal, 21 June 2021
UK facing food shortages due to lack of lorry drivers
The UK is facing a summer of food shortages because of a loss of 100,000 lorry drivers due to Covid and Brexit, industry chiefs have warned. A letter to the prime minister, signed by the Food and Drink Federation, British Frozen Food Federation, Federation of Wholesale Distributors, Cold Chain Federation, British Meat Producers Association, and the British Beer and Pub Association, calls for an urgent intervention to allow eastern European drivers back into the country on special visas, similar to those issued to farm pickers, warning that there is a "crisis" in the supply chain. "We don't know if it's because Europeans who would traditionally be in these roles have left because of Brexit or because of Covid and aren't able to come back yet because of the pandemic, but it is a very real problem" said Richard Burnett, chief executive of the Road Haulage Association. Brexit checks were implemented in full on the continent on 1 January but are being phased in over a year in the UK, with lorry parks in Kent and elsewhere not fully operational yet.
Source: The Guardian, 25 June 2021
Lack of UK IT systems for organic imports poses challenges for ACP exporters
The UK's reversion to a paper-based system of organic product documentation on ACP exports is generating substantial administrative costs for small volume mixed organic products. This paper-based system can lead to misplaced trade documentation which can result in products losing the organic price premium, as undocumented products can only be sold into the general market. Along some supply chains, this problem of misplaced documentation is affecting around 5% of all consignments.
Source: EPA Monitoring, 17 June
Brexit impacts on re-exports of ACP products to Ireland via UK
The border controls arising from the UK's departure from the EU customs union and single market are profoundly disrupting the re-export of ACP fresh products to Ireland. While larger ACP exporters are able to adjust their routes to Irish markets, smaller ACP exporters are losing orders. There are simple policy solutions which could be adopted to address the rules of origin/MFN tariff and phytosanitary complications now faced.
Source: EPA Monitoring, 17 June