News digest: Brexit
16/03/2021
Posted by:

Zuzana Majeska

Category:

Africa, Caribbean, News, Pacific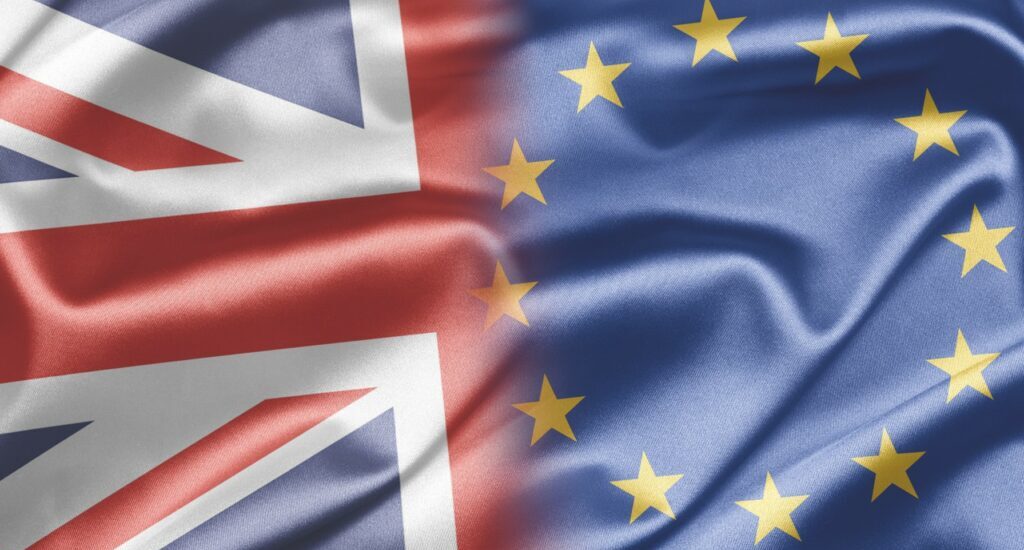 Ghana–UK trade agreement
Ghana and the United Kingdom signed a trade agreement worth $1.6 billion on 2 March (Gov.uk, 2 March; Africanews, 3 March), and the legislation came into force on 5 March. The renewed Continuity Agreement will allow duty-free, quota-free access for Ghana to the UK market, and preferential tariff reductions for UK exporters to the Ghanaian market. It means Ghanaian products such as bananas, tinned tuna and cocoa can be traded to Britain without tariffs. The UK Global Online Tariff database has been updated to reflect the re-establishment of Ghana's duty-free status. COLEACP lobbied with Afruibana and others to promote this positive outcome.
MPs ratify UK-Kenya trade deal
MPs ratified the Kenya-United Kingdom trade agreement on 9 March (The Standard, 10 March). The trade deal, which UK MPs endorsed on 4 March, provides that UK customs duties will be entirely eliminated on all products. Trade Committee chairman Adan Haji said that "The Kenya-UK EPA* will not only benefit our farmers but also largely shield our economy from losing the over Sh40 billion market in the UK".
*Economic Partnership Agreements
East African fresh product export supply chains disrupted
The impact of new EU/UK border clearance requirements on the costs faced by East African fresh produce exporters serving the UK market via the EU is becoming apparent (EPA Monitoring, 11 February). In some cases, this is having a severe impact on export volumes destined for the UK market shipped along triangular supply chains. The dilemma is faced of whether to ship under customs supervision and face inspection delays at the UK border, or clear customs and SPS inspections in the EU and risk losing 'originating' status, thus facing MFN tariffs when entering the UK.
UK's revised timetable for introduction of controls
On 11 March the UK Government issued a revised timetable for the phased introduction of controls on imports from the EU into Great Britain:
Pre-notification requirements for Products of Animal Origin (POAO), certain animal by-products (ABP), and High Risk Food Not Of Animal Origin (HRFNAO) will not be required until 1 October 2021. Export Health Certificate requirements for POAO and certain ABP will come into force on the same date.
Customs import declarations will still be required, but the option to use the deferred declaration scheme, including submitting supplementary declarations up to six months after the goods have been imported, has been extended to 1 January 2022.
Safety and Security Declarations for imports will not be required until 1 January 2022.
Physical SPS checks for POAO, certain ABP, and HRFNAO will not be required until 1 January 2022. At that point they will take place at Border Control Posts.
Physical SPS checks on high risk plants will take place at Border Control Posts, rather than at the place of destination as now, from 1 January 2022.
Pre-notification requirements and documentary checks, including phytosanitary certificates will be required for low risk plants and plant products, and will be introduced from 1 January 2022.
From March 2022, checks at Border Control Posts will take place on live animals and low risk plants and plant products.
Freshfel and the UK Fresh Produce Consortium (FPC), in close coordination with stakeholders including COLEACP, have been campaigning the UK Government for more flexibility regarding the originally planned date (1 April 2021) for EU exports into the UK to carry phytosanitary certificates for the majority of fresh produce.
European Commission sends letter of formal notice to the United Kingdom
On 15 March the European Commission sent a letter of formal notice to the UK for breaching the substantive provisions of the Protocol on Ireland and Northern Ireland, as well as the good faith obligation under the Withdrawal Agreement (EC press release, 15 March). This marks the beginning of a formal infringement process against the United Kingdom in response to the UK's move to unilaterally extend grace periods on Irish Sea border checks. The UK Government has extended grace periods for checks on agri-foods, among others, in a move the EU says is illegal. Because Northern Ireland has remained a part of the EU's single market for goods, products arriving from Great Britain undergo EU import procedures. The grace periods mean procedures and checks are not yet fully applied, and although the first of these periods was to expire at the end of March, the UK says they will be extended until October.
Organic food exports to UK hit by Brexit red tape
Global organic food producers are considering cutting their exports to the UK as they battle costly post-Brexit red tape and wait for a new digital system that still has no launch date (Politico, 10 March). Since the end of the Brexit transition period, "we've gone back basically to the seventies" when it comes to getting organic food cleared at the British border, one exporter said. Getting organic food like French beans, sugar snaps, tender stem broccoli, avocados, mangoes or passion fruit into the UK is now "a total mess, a complete, complete mess," said Amit Shah, director at VAL Group and TSA International, the largest fruit and vegetable supplier from Africa into the UK. Britain has not yet created its own digital certification system like the one used by the EU to file the long paper trail needed to get products certified as organic at the border.
British ports say they are not ready for Brexit customs checks
British ports are urging the government to delay the next wave of Brexit red tape, saying that border checkposts will not be ready for the July deadline, while inland customs facilities being built are also behind schedule (The Guardian, 7 March). With less than four months to go, construction has only just begun at some ports, and the location of some inland border checkpoints has not even been announced yet. Border control posts must be biosecure so that inspection of live animals, meat and plants can take place without risk of contamination. They must also provide space for HGVs to park, all of which makes them costly and complex to construct.