News digest: Agri-food systems and sustainability
07/12/2021
Posted by:

Sandra Borma

Category:

Africa, Angola, Cameroon, Caribbean, Ethiopia, Gambia, Ghana, Kenya, Mauritius, News, Nigeria, Pacific, Sierra Leone, Tanzania, Uganda, Zimbabwe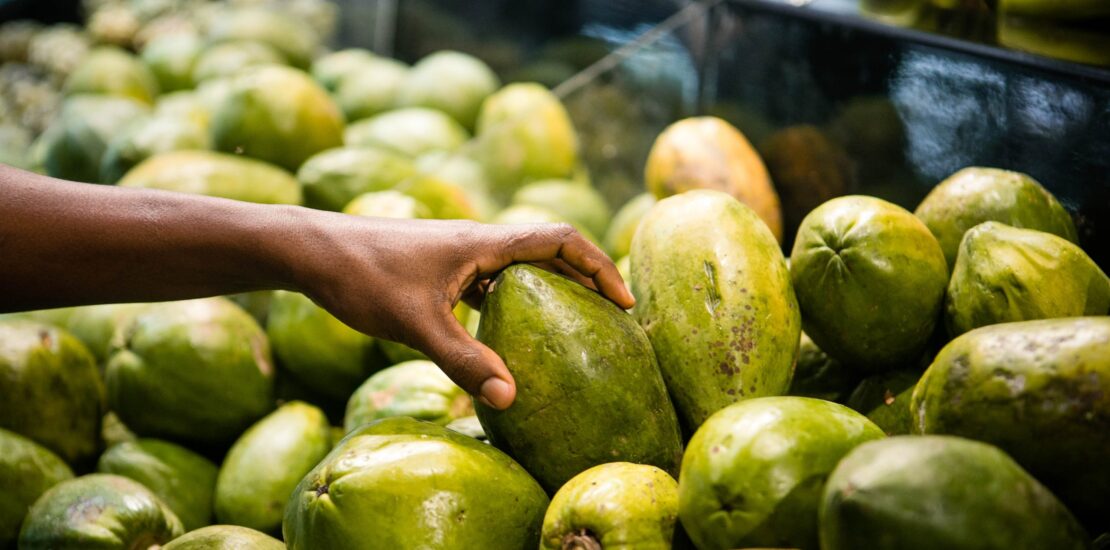 Agri-food and climate
Africa Voices from the AGRF 2021 Summit call for pathways to recovery and resilient food systems
The AGRF 2021 Summit, was a critical gathering of global and African voices. Designed to outline, discuss and validate commitments to, and accelerate action towards, ending hunger, reducing poverty and improving nutrition by 2030. From 7-10 September, leaders from across the continent and beyond gathered under the theme of "Pathways to recovery and resilient food systems" to define the pathways and actions needed to transform Africa's food systems guided by leaders and innovators from around the continent.In a review of outcomes of the summit, African heads of state, government ministers and senior stakeholders from the global private sector and NGO community, collectively emphasised that the continent's countries will: catalyze rapid expansion in agriculture and food productivity, with a particular focus on smallholder farmers and women; boost investment financing for Africa's food systems;ensure access to safe and nutritious food for all; strengthen Africa's local and regional food markets;and build resilience especially through social safety nets, and early warning systems.
Source: AGRF, November 2021.
Mozambique, Madagascar: The world's fight for climate justice
Catastrophic events such as the two devastating cyclones swept that through Mozambique in 2019 and a major drought that has led to the "complete disappearance" of food sources in Madagascar this year are among the ways millions of people around the world are already being impacted by climate change, many of whom have made little contribution to global emissions."A very wealthy and very small minority of the world's countries and corporations have been the principal cause of climate change, while the adverse effects of the climate crisis fall first and foremost on the poorest majority," says Yeb Saño, executive director of Greenpeace Southeast Asia, and previously a climate negotiator for the Philippines.Many vulnerable countries are also asking for a new category of international finance to be delivered for the "loss and damage" from climate change, a term which refers to the inevitable consequences of climate change which can no longer be adapted to.
Source: BBC, 9 November 2021
Africa, Caribbean, Pacific: OACPS Leaders Statement for COP26
In the margins of the 26th session of the Conference of the Parties to the United Nations Framework Convention on Climate Change (UNFCCC), the Organisation of African, Caribbean and Pacific States (OACPS) released a statement from OACPS Leaders on Climate Action for COP26 on 1 November, in Glasgow. Noting the stark findings of the recent IPCC AR6 Climate Change 2021 Report, the Statement stressed that COP26 needs to deliver increased ambition and action if the Paris Agreement's objective of limiting global warming to well below 2 and preferably to below 1.5 degrees Celsius, compared to pre-industrial levels, is to be achieved.
Encouraging other countries to join them in promoting ambitious climate action, the Leaders Statement called for COP26 to send a strong political signal and commitment to deliver a number of key priorities. The full OACPS Leaders Statement for COP26 is available.
Source: Organisation of African, Caribbean and Pacific States (OACPS), 2 November 2021
Europe UK: The UK's first carbon neutral potato reaches the shelves
The UK's first carbon neutral potato, "Root Zero", arrived on the shelves at 200 Waitrose stores at the beginning of November, increasing the availability of the planet-friendly potatoes throughout the UK. Sources say "Root Zero" potatoes are certified carbon neutral and grown using sustainable farming practices to remove carbon dioxide, create healthy soil and increase local biodiversity. Grown in Pembrokeshire by Puffin Produce, the company has measured the complete carbon footprint of the potatoes. The potatoes are packed in 100% plastic-free bags which can be recycled, reused or home composted, which saves more than 5.5 tons of plastic from reaching supermarket shelves.
Source: Fresh Plaza, 3 November 2021.
Life in Earth: soil microbes are key to achieving net zero
CABI, and other members of the UK's microbiome innovation community, recently announced the publication of a COP26-focused statement on the critical role of the soil microbiome in climate change and how it could contribute to achieving net zero. Co-authored by scientists within the KTN Microbiome Innovation Network as well as those from Eagle Genomics and CABI, it looks at how the agriculture sector is comparable to the transport sector in terms of greenhouse gas emissions globally, and how this could be mitigated by improved understanding of the microbiome, changed agricultural practices as well as novel innovations. The co-authors call for accelerated research into soil, plant and animal microbiomes, with the goal of reducing agricultural greenhouse gas emissions, and to deliver a net zero agricultural system that can sustainably feed our growing population. The full report entitled "Life in Earth: soil microbes are key to achieving net zero" is available.
Source: CABI Blog, 10 November 2021.
Fairtrade reaction to COP26 final communique
Responding to the final communique of the COP26 summit, Fairtrade's Head of Delegation for COP26 and Kenyan flower farmer, Mary Kinyua, said:
"This COP's outcome is in many ways a cop out, a frustrating conclusion to this summit filled with hope that we would see a start to the healing of our world."
"As farmers ourselves, representing 1.8 million Fairtrade farmers and workers across the world already living with the devastating realities of climate change, we came to Glasgow in good faith, hoping our world leaders would listen to our voices and keep their promises. Our message – of ensuring the planet temperature rise remains within 1.5 degrees and that the costs of addressing a changing climate would not be unfairly placed on those of us who did the least to cause it – could not have been clearer."
"Fairtrade farmers and citizens of the global Fairtrade movement will not let this stand… We are doing our part, it's time for the leaders to do theirs."
Source: Fairtrade Foundation, 13 November 2021.
Fruit and vegetables part of solution for a healthy planet and people
As COP26 got underway in Glasgow, Freshfel Europe urged EU and global decision makers not to underestimate the role fruit and vegetables can play in achieving a healthy planet and people. With the health of the planet and of the global population at the forefront of global leaders' minds during the COP26 negotiations, sustainable diets with fruit and vegetables as a priority should be capitalised upon to help reach the world's climate goals. "2021 was the International Year of Fruit and Vegetables under the lead of the United Nations and FAO," Freshfel Europe general delegate Philippe Binard highlighted. "Under this background, the important role of fruits and vegetables as part of the solution for a healthy planet and people must not be underestimated in political discussions to reach climate goals such as COP26."
Source: Freshfel, 3 November 2021
Fairtrade farmers "threatened by climate change"
A new report entitled "Fairtrade and Climate Change" warns that producers are under increasing pressure. The intensifying impacts of climate change pose a serious risk to global agricultural production and directly threaten the livelihoods of millions of Fairtrade farmers around the world, a new Fairtrade study has revealed. Released ahead of the 2021 United Nations Climate Change Conference (COP26), the report paints a bleak picture of the future of key products including bananas, coffee, and cocoa, and explicitly identifies how climate change will impact specific crops and regions in different ways. "The report's results are extremely alarming and a clarion call for immediate and comprehensive climate action," warned Dr Nyagoy Nyong'o, Global CEO at Fairtrade. "The threat to the future of many supply chains is very real and our planet's farmers and agricultural workers are on the frontline of this global climate crisis," she added. The full report is available.
Source: Eurofruit, 25 October 2021
COP26 events aimed to support negotiations on food systems
The Food and Agriculture Organization of the UN held a series of side events during COP26. The events aimed to support countries in the climate negotiations, particularly through enhancing action related to food and agriculture, ecosystems and biodiversity, and working with countries to access climate finance. During the first week of the COP, an event entitled "Raising climate ambition and actions for agriculture and food systems: Boosting Koronivia" convened amid ongoing efforts to mainstream the transformation of agriculture and food systems within the UNFCCC process. Discussions focused on current activities and potential future options for the Koronivia Joint Work on Agriculture, which was established at COP23 in 2017. In the same week, an event entitled "Accelerating implementation of the Paris Agreement through innovative climate-resilient agri-food systems" provided a space for participants to express their views on achieving climate-resilient agri-food systems.
Source: International Institute for Sustainable Development, 8 November 2021
The cow in the room: why was no one talking about farming at COP26?
Sustainable food systems are a cornerstone to cutting emissions but were largely absent from the agenda in Glasgow. In addition to emissions, farming for animal proteins is also a key driver of biodiversity loss. However, small family farms produce a third of the world's food, and hundreds of millions of people depend on livestock farming for their livelihoods. Ishmael Sunga, CEO of the Southern African Confederation of Agricultural Unions (SACAU), says it is important to make sure any changes are fair for producers on the front line. "It needs to be a just transition. We know most of the farmers in developing countries are near-destitute. It's also an irony that food is one of the biggest industries in the world, but it delivers so badly for farmers. They go hungry, they absorb the climate front-risk, while the rest of us carry on walking around smiling."
Source: The Guardian, 9 November 2021
Agri-food policy developments
Africa West African nations urged to use regional value chains as a means to diversify exports
Maintaining open value chains and predictable mechanisms to support them is key to ensuring access to goods and services needed for industrial development and job creation in West Africa, said Mr Eloi Laourou, Senior Advisor to the WTO Director-General. Speaking at a conference co-organised by the University Cheikh Anta Diop (Senegal) and Abomey Calavi University (Benin) under the auspices of the WTO Chair Programme in October, Mr Laourou said value chains can help West Africa foster an inclusive and resilient recovery from the COVID-19 pandemic. Mr Laourou went on to say that the crisis had also posed major challenges to the public finances of many countries, and furthermore raised the question of mobilising financial resources both regionally and internationally. By way of illustration, African economies have experienced a significant decline in foreign direct investment inflows. Nevertheless, in terms of global trade, recovery is underway. His remarks (in French) can be found here.
Source: World Trade Organization, 11 October 2021
Handbook on special economic zones in Africa just published
Special economic zones are widespread across the developing world. Policymakers seek to develop special economic zones with the aim of attracting foreign direct investment, achieving higher experts and creating jobs. Indirect economic benefits range from upgrading of the local industrial base to being catalysts for innovation, knowledge and technological spillovers. The African Union Commission, the United Nations Conference on Trade and Development and the German Agency for International Cooperation joined forces in producing the Handbook on Special Economic Zones in Africa to address the opportunities and challenges involved in setting up zones in Africa, working hand in hand with member States and key stakeholders such as the African Economic Zones Organization. The main objective of which being construction of an Africa-specific model of special economic zones based on lessons from experience and best practices, with a view to supporting the African Continental Free Trade Area and in the process accelerating the integration of Africa.
Source: UNCTAD, 20 October 2021
The Gambia: The AfDB says agriculture is Gambia's asset
For the period 2021-2025, the African Development Bank (AfDB) has singled out agriculture as the major asset for the future of Gambia. This is the first Country Strategy Paper (CSP) that the AfDB has prepared for the country since the political regime change in 2016. "The 2021-2025 CSP is selectively focused on a single priority area: modernising agricultural value chains for inclusive growth. In particular, the Bank will target private sector-led commercial agricultural value chains to transform the Gambia into a staple crop processing zone (SCPZ) and enhance food self-sufficiency," the document reads. Emphasis will also be placed on "ongoing energy projects to support a vibrant agribusiness industry and develop multimodal transport systems to interconnect the country with regional and global markets and benefit from the African Continental Free Trade Area (ACFTA)." Over the 2015-2019 period, agricultural production, mainly peanuts and fishery products, accounted for only 4.5% of GDP growth. However, the AfDB states the importance of agriculture in the economy, employing 46% of the active population, generating 33.4% of exports and representing 66% of the income of poor households.
Source: Commodafrica, 4 November 2021
Burkina Faso: Agricultural risk management policy
Burkina Faso, with the support of its partners, has designed and implemented agricultural risk management tools. These tools for farmers have several components: technical (restoration of agricultural land, recovery and conservation of water and soil, development of irrigated areas for all-season production protected from water stress, dissemination of seeds of improved varieties resistant to water stress), financial [through the Agricultural Bank of Faso and the Agricultural Development Fund (FDA): granting of credit to finance agricultural equipment and infrastructure for the conservation and storage of agricultural products], and marketing: establishment of a contract between producer and buyer. Finally, Burkina Faso has joined the Platform for Agricultural Risk Management (PARM). This platform is a multi-donor partnership between developing countries and development partners aimed at integrating risk management into national agricultural policies.
Source: Agridigitale Togo, 29 October 2021
Caribbean CARIFORUM-UK Economic Partnership Agreement study published
On 24 November 2021, the Caribbean Export Development Agency (Caribbean Export), in partnership with the UK Foreign, Commonwealth and Development Office and Department for International Trade, and with funding from the UK and the EU, convened a CARIFORUM-UK High Level Summit. The event was held under the theme "Expanding Trade under the CARIFORUM-United Kingdom Economic Partnership Agreement" to promote exchanges on a modern future partnership between the United Kingdom and the Caribbean. International Trade Law and Economics Consultant, Keisha-Ann Thompson, presented the findings of the Caribbean export study on the new CARIFORUM-UK EPA commissioned to assess the new arrangement prompted by the UK's exit from the European Union on 31 January 2020.
Source: Caribbean Export Development Agency, 24 November 2021
Trade and economic fallout from the pandemic in Latin America and the Caribbean will occupy centre stage at the next WTO conference
A context of uncertainty and the failure to make significant advancements on issues that are important to the agenda of the World Trade Organization (WTO) have set the climate prior to this year's 12th Ministerial Conference (MC12) of the governing body of global trade, according to a publication by the Inter-American Institute for Cooperation on Agriculture (IICA) and the International Food Policy Research Institute (IFPRI). The joint publication "The Road to the WTO Twelfth Ministerial Conference: A Latin American and Caribbean Perspective", argues that geopolitical changes and the COVID-19 pandemic have drastically impacted the institutional priorities of countries and of the WTO itself. Moreover, the global economy has deteriorated substantially over the past two years, suffering structural impact and affecting areas such as trade and food security, particularly in Latin America and the Caribbean.
Source: Inter-American Institute for Cooperation on Agriculture, 15 November 2021
Europe New EU farm to fork strategy to make our food healthier and more sustainable
MEPs present plans revamping the EU's food systems, to produce healthier food, ensure food security, a fair income for farmers and reduce agriculture's environmental footprint. Parliament welcomes the Farm to Fork strategy and underlines the importance of producing sustainable and healthy food to achieve the goals of the European Green Deal, including on climate, biodiversity, zero pollution and public health. MEPs highlighted the need for enhanced sustainability at every step of the food supply chain and reiterated that everyone – from farmer to consumer – has a role to play in this. To ensure that farmers can earn a fair share of the profit made from sustainably produced food, MEPs want the Commission to reinforce efforts – including through the adaptation of competition rules – to strengthen the position of farmers in the supply chain. Other recommendations also covered: healthier food, pesticides and protection of pollinators, greenhouse gas emissions, animal welfare and organic farming.
Source: European Parliament News, 20 October 2021
European Green Deal: Commission adopts new limits for some of the most harmful chemicals in waste
The European Commission has adopted a proposal to protect human health and the environment from some of the most harmful chemicals in waste – persistent organic pollutants (POPs). The proposal tightens the limits for these chemicals in waste, preventing them from re-entering the economy. The Commission is proposing to introduce stringent limits for the following three substances, or groups of substances, in waste: dicofol (a pesticide, previously used in agriculture); perfluorooctanoic acid (PFOA); and pentachlorophenol (found in treated wood and textiles). In addition, the Commission is proposing to tighten the maximum limits in waste for another five substances/groups that are already regulated.
Source: European Commission Press release, 28 October 2021
Germany, Austria: How can fruit and vegetable consumption be further increased?
What stops people from buying and eating more vegetables and fruit and what motivates them to do so was investigated by the EU campaign Snack5 – Europe enjoys fruit and vegetables – in a recent study with a total of 1659 participants in Germany and Austria. Only around 14% of respondents in Germany (16.8% in Austria) put cucumbers, cocktail tomatoes or other vegetables on the breakfast table. Barely 20% of respondents say they snack on vegetables throughout the day between main meals. However, for almost 60% of respondents in Germany (68.8% in Austria), fruit is a popular afternoon snack. The Snack5 study shows that the reasons for consumption are diverse. Tasting good ranks first (74% of respondents in Germany, 75% in Austria), followed by the
effect on health and the fact that it is fresh, unprocessed food.
Source: Fruchthandel Online, 24 November 2021
Germany, Austria, Switzerland: Fight against food waste is still in its infancy
A recent study entitled "Reducing food waste: new business models and their limits," focussed on public and private sector activities against food waste and a survey of 1000 consumers in Germany, Austria and Switzerland. The vast majority of food waste comes from private households (52%), followed by food processing (18%), out-of-home catering (14%), primary production (12%) and retail (4%). Various business models address waste in private households with diverging levels of awareness and use. One in three of the respondents is aware of meal planning services, sharing platforms and zero-waste stores but only one in three of them actually uses them. Pantry tracking services, designed to enable smart shopping, are hardly known (10% of respondents). However, these services are frequently used by those who are aware of them. Sharing platforms and Food2Food transformation companies are considered particularly effective. In contrast, the effectiveness of "Ugly-Food" stores and Zero Waste stores is rated as mediocre.
Source: Fruchthandel Online, 16 November 2021
Global Development issues should be at the heart of work at the WTO
Director-General Ngozi Okonjo-Iweala highlighted the key role that trade plays in economic development during a meeting of the WTO's Committee on Trade and Development (CTD) on 10 November. She stressed that development is a priority for the WTO and that the CTD plays an important role in addressing the development dimension in the multilateral trading system. DG Okonjo-Iweala highlighted that the work of the WTO is important for developing and least developed countries, hence, it is critical for the WTO to deliver on issues of importance to them. Trade is a significant driver for economic growth and poverty reduction and ultimately for development, she added. "At the end of the day, our work in the WTO must have real impact on people's lives and must produce real benefits, particularly for poorer countries," DG Okonjo-Iweala said. The Secretariat presented the findings of its latest report concerning the participation of developing economies in global trade.
Source: World Trade Organization, 10 November 2021
FAO World Food and Agriculture Statistical Yearbook 2021 published
The Food and Agriculture Organization of the United Nations (FAO) has published its annual statistical yearbook, which provides a comprehensive overview of the global food and agricultural landscape and a summary of data on food, nutrition and agriculture. The 2021 edition, which is also available online, contains data on four thematic areas: the economic aspects of agriculture, forestry and fishing; production, trade and price trends; food security and nutrition; and environmental sustainability. Each chapter draws on the latest available data to describe, through text and charts, trends related to food, nutrition and agricultural, since the early 2000s. "Timely, accurate and high-quality data and statistics are the cornerstone of solid policy design," said José Rosero Moncayo, Director of FAO's Statistics Division in the publication's foreword. "This has become all the more critical as governments around the world commit to major sectoral and national development plans, as well as regional and global development agendas."
Source: FAO, 3 November 2021
Codex Alimentarius food standards boost consumer confidence in herbs and spices
The Codex Alimentarius Commission, which oversees the global food standards compiled in the Codex Alimentarius, or "Food Code", is adopting new standards for several commonly-used spices and culinary herbs: oregano, dried ginger, cloves and basil. As well as levels of pesticides, the criteria also focus on microbial contaminants such as Salmonella and Bacillus cereus, which can infiltrate the spices at various stages of production. So far, safety and quality standards have been set for dried black, white and green pepper, cumin, thyme and dried garlic. It is likely to take a while longer yet to cover all the 116 spices and culinary herbs which the Codex Committee on Spices and Culinary Herbs (CCSCH) has identified. As well as reassuring the consumer, the standard-setting process for spices will pay important dividends for growers, says India's M.R. Sudharshan, Chairperson of the CCSCH.
Source: FAO, 16 November 2021
South America, North America: IICA renews commitment to ICOA to backstop productive and commercial development of organic agriculture
The Inter-American Institute for Cooperation on Agriculture (IICA) will continue working to strengthen organic agriculture, a sector that has gained visibility on the continent during the Covid-19 pandemic due to the growing interest of both farmers and consumers. The Institute signed an agreement with the Inter-American Commission for Organic Agriculture (ICOA) that ensures continuity of joint actions and provides a legal framework for compliance with the objectives during the 2021-2025 period. The two institutions will continue to carry out technical cooperation activities aimed at developing and regulating organic agriculture in the different countries. ICOA was created in 2008 by the Ministers of Agriculture of the Americas through IICA to contribute to developing organic activity in the hemisphere and to facilitate trade. Its duties include registering and auditing producers, processors, sellers, input manufacturers, inspectors and certifying agencies; recording statistics on the activity; and proposing modifications to organic production standards.
Source: Inter-American Institute for Cooperation on Agriculture, 9 November 2021