News digest: Agri-food Systems and Sustainability
28/10/2022
Posted by:

Gaetan Dermien

Category:

ACP EN, News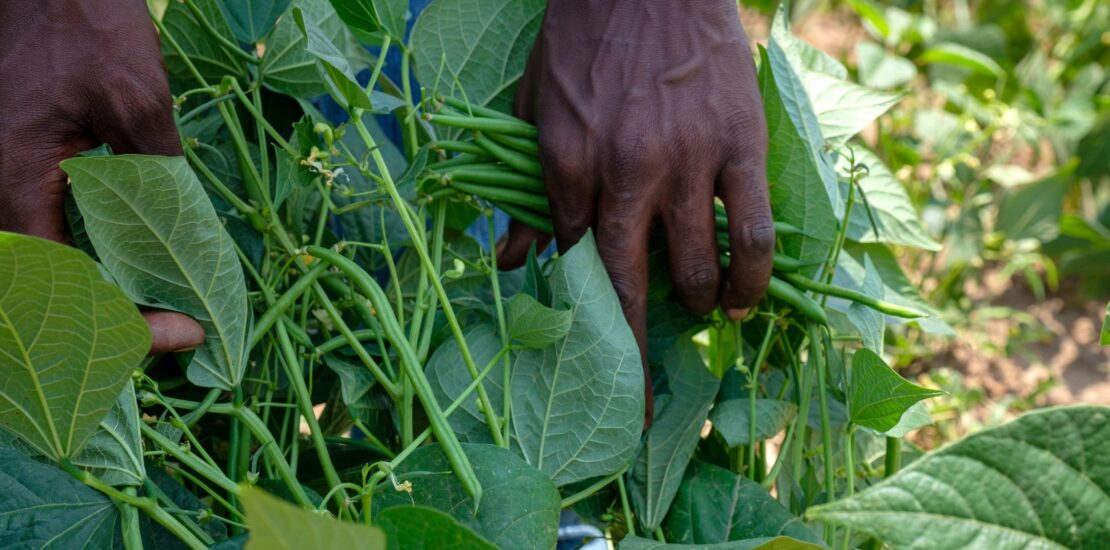 Climate
Caribbean
IICA-IFAD report highlights significant contributions of family farmers in Latin America and the Caribbean and pending challenges regarding action against climate change
Family farming is highly vulnerable to climate change-related extreme weather events, a vulnerability that is exacerbated by a lack of funding, the deterioration of soil health and high production costs. However, in Latin America and the Caribbean, this sector is making important contributions to resilience, adaptation and mitigation, which often go unnoticed. These are the conclusions of the document entitled "Paris Agreement and agriculture: A look at the implementation of NDCs in Latin America", prepared by the Inter-American Institute for Cooperation on Agriculture (IICA) and funded by the International Fund for Agricultural Development (IFAD). The report presents the implementation status in agriculture of the Nationally Determined Contributions in a number of countries including the Dominican Republic, which were set to implement the Paris Agreement under the United Nations Framework Convention on Climate Change.
Source: Inter-American Institute for Cooperation on Agriculture , 5 September 2022
Credit organisations and private sector representatives advise on funding opportunities for climate action in Latin America and the Caribbean
At a recent meeting in Costa Rica, agricultural ministers and high-level officials from more than 30 countries of the Americas listened to presentations by representatives of multilateral credit organisations and global financing funds, who gave details on opportunities for the development of projects on climate change mitigation and adaptation in agriculture. The session was part of a meeting organised by the Inter-American Institute for Cooperation on Agriculture, with a view to enabling the region's agriculture sector to develop a joint position to take to the upcoming United Nations Climate Change Conference (COP27), which will be held in Egypt in November.
Source: Inter-American Institute for Cooperation on Agriculture, 26 September 2022
Training the Caribbean's next generation in climate change resilience
The Caribbean is on the front lines of climate change. To lessen its impact on the region, adaptation strategies will require innovative solutions, integrated planning and multifunctional responses, especially in urban areas. To this end, the Caribbean needs to further cultivate its skills and education programs in urban climate resilience. Agence Française de Développement (AFD) is financing the preparation of an online course in adaptation strategies, which taps into the expertise of several development and environmental organisations. AFD's AdaptAction facility has teamed up the Organisation of Eastern Caribbean States, the University of Technology Jamaica, the University of the West Indies and the Université des Antilles, with the ODI, Suez, Acacia and EnGen Collaborative, a group of experts on gender and the environment.
Source: Agence Française de Développement, 14 September 2022
Pacific
Ground-breaking decision creates pathway for climate justice on Torres Strait Islands
The UN Human Rights Committee recently found that Australia's failure to adequately protect indigenous Torres Islanders against climate change impacts has violated their rights to enjoy their culture, free from "arbitrary interference" with their private life, family and home. The Committee issued its ground-breaking decision after examining a joint complaint filed by Islanders who claimed their rights had been violated as Australia failed to adapt to climate change through upgrading seawalls on the islands and reducing greenhouse gas emissions, among other necessary measures. In their complaint, the Islanders claimed that changes in weather patterns had direct, harmful consequences on their livelihood, culture, and traditional way of life. The Islanders argued that changes in climate have triggered heavy rainfall and storms, degrading land and trees. This, in turn, has reduced the amount of food available from traditional fishing and farming.
Source: United Nations, 23 September 2022
Global New GlobalGAP add-on gives biodiversity a boost
Earlier this year, GlobalGAP launched its BioDiversity Add-on, an additional standard that strengthens the environmental elements of the farm assurance body's flagship Integrated Farm Assurance. The new 'add-on' demonstrates that a company has gone the extra mile to boost biodiversity on their farm. Essentially, the BioDiversity Add-on recognises what producers have already been doing to protect and enhance biodiversity, but it requires them to go further, for example by dedicating more land on their site to biodiversity. At €30 a year on average – prices vary slightly depending on the specific producer – the add-on is affordable to most farmers.
Source: Fruitnet, 1 September 2022
Policy
Africa
"Enormous scope" for Africa to benefit from trade and investment
There is "enormous scope" for Africans to benefit from regional and global trade, but this requires investment and support from international partners as well as domestic reforms within African countries to improve the business climate and trading conditions, Director-General Ngozi Okonjo-Iweala said on 27 August. Speaking at the 8th Tokyo International Conference on African Development, DG Okonjo-Iweala noted that Africa is a large, growing and – thanks to the African Continental Free Trade Area – increasingly integrated market of 1.4 billion consumers and entrepreneurs. However, the COVID-19 pandemic has set Africa back several decades on poverty reduction, education and job creation, and brought back familiar problems related to debt distress, she said. DG Okonjo-Iweala urged global solidarity with Africa in the form of financial support and debt restructuring but also by encouraging investment and improving trading conditions, including through free trade agreements and special and differential treatment.
Source: World Trade Organization, 27 August 2022
AATI: an innovative initiative to transform African agriculture
Endowed with a budget of US$19.6 million until 2025, the African Agricultural Transformation Initiative (AATI) is dedicated to improving sustainable development in Africa by bridging the gap between the formulation of strategic agricultural initiatives and their successful implementation at the local level. Speeding up and strengthening that implementation will have a pronounced impact on improving food security, reducing rural poverty and helping small-scale farmers adapt to climate change. AATI builds on the experience of several African countries in recent years, including national agricultural transformation agencies, bringing together governments, private sector and civil society to overcome key challenges and help replicate successful delivery mechanisms for agricultural transformations.
Source: IFAD, 16 August 2022
Kenya lifts 10-year GMO cultivation and importation ban
The Kenyan government has lifted its ban on genetically modified crops in the country after 10 years of suspension, permitting farmers to cultivate and import food crops and animal feeds that have been genetically enhanced through biotechnology. Kenya has been reluctant to approve the import or planting of genetically modified food crops since November 2012, amid an ongoing debate about the safety of GM crops, which are have been lauded for their advantages including resistance to drought and pests, and higher yields. In July, the Kenyan government issued additional tariff exemptions for genetically engineered Bt cottonseed cake, distillers' dried grains with solubles, and rapeseed cake to address rising feed costs. Across Africa, GM crops are commercially grown in South Africa, Nigeria and Sudan.
Source: Fresh Plaza, 4 October 2022
Caribbean4> Food insecurity in Latin America and the Caribbean requires state policies and coordinated action
Global leaders, heads of state and high-level personalities agreed on the need to establish State policies and foster greater investment in science and technology applied to agriculture, in order to improve food security in Latin America and the Caribbean amid the current global crisis. This consensus was reached during the high-level panel discussion "Food security in Latin America and the Caribbean: challenges, strategies and priority actions", organised by the Development Bank of Latin America, in which the Inter-American Institute for Cooperation on Agriculture participated. The activity took place within the framework of the 77th Session of the United Nations General Assembly in New York. During the most important multilateral forum in the world, special emphasis was placed on the need to strengthen the region's role as a key player in discussions of the main global challenges and opportunities, with a view to meeting the 2030 Agenda for Sustainable Development.
Source: Inter-American Institute for Cooperation on Agriculture, 22 September 2022
Parties consider solution to protect Barbados farmers from produce imports
The Barbados Department of Commerce and Consumer Affairs is willing to establish an arrangement to have fewer imported fruits and vegetables on the nation's supermarket shelves. However, Minister of Business Development Kerrie Symmonds did stipulate that farmers would have to demonstrate that they are able to supply local demand and guarantee there will be no shortages. Symmonds responded to a call from chief executive officer of the Barbados Agricultural Society, James Paul, that the importation of cucumbers, pumpkins, watermelons and carrots be banned since farmers had the capacity to satisfy local demand for those fruits and vegetables. Symmonds also explained that because of international treaty obligations Barbados could not give an outright ban on the importation of produce. However, a special arrangement could be set up to give local farmers some measure of protection.
Source: Fresh Plaza, 12 September 2022
Agriculture sector in Dominica to reach new heights after new budget announcements
The Commonwealth of Dominica is making significant investments to build capacity in the agriculture sector. The country, which is home to rainforests, abundant flora and fauna, has rich fertile soil that helps support plant life. Soil, climate, topography and location give Dominica the edge for growing crops, and as the demand for food products, organic in particular, increases globally, Dominica is prioritising the agriculture sector. Farmers in Dominica grow a diversity of crops including bananas, sweet potato, plantain, citrus fruits, vegetables, coffee, patchouli, aloe vera, cut flowers, mangoes, guavas and papayas. This year, during the presentation of the 2022-2023 budget, Prime Minister Roosevelt Skerrit announced various measures for the support of the agriculture sector. He advised that the government aims to increase the contribution to agriculture to 700 million Eastern Caribbean Dollars by 2030.
Source: Fresh Plaza, 19 August 2022
Changes in EU regulations impact Dominican Republic bananas
Much of the Dominican banana production is organic and most of the exports are directed toward the European Union. Thus, the new Regulation on the Production and Labelling of Organic Products (EU) 2018/848 will have an impact on the Dominican Republic's fruit exports. According to researcher Fior Daliza Peña, with the new regulation, EU authorities aim at ensuring an equal scheme among organic farmers and prevent the products that do not comply with the quality demanded by EU organic production standards from being traded as organic. It should be noted that the changes in the Regulation will affect all Dominican organic products with exportable potential and will have a greater impact on small producers organised into associations and cooperatives. The changes will affect 40% of the affiliates of the Association of Organic Bananas of the Northwest Line (Banelino), the largest Dominican entity of small banana producers.
Source: Fresh Plaza, 15 August 2022
Jamaican government hopes sweet potatoes will replace imported wheat
Jamaica might see a major move away from imported wheat to locally grown sweet potatoes. This goal, according to Agriculture and Fisheries Minister Pearnel Charles Jr, is part of the government's continued thrust to reduce the country's import bill while also ensuring national food security. According to Charles, discussions are being had with "big investors who are very interested" in the idea of replacing the approximately 176,000 tons of wheat imported into the country each year. In the meantime, chief technical director in the agriculture and fisheries ministry, Orville Palmer, continued to tout sweet potatoes as the ideal substitute for wheat. Palmer argued that sweet potato "is far more nutritious" and pointed out that three crops can be produced each year.
Source: Fresh Plaza, 26 September 2022
St Lucia government approves 30% subsidy on inputs to maintain banana production
The government of St Lucia has approved a 30% subsidy for banana farmers in light of the rising production costs and the productivity challenges faced by stakeholders in the banana sub-sector. More specifically, Agriculture Minister Alfred Prospere has announced that all banana farmers will receive a 30% subsidy on inputs to maintain the production output of their farms. According to Prospere, this latest decision by the cabinet demonstrates the priority placed on building resilient, sustainable agriculture livelihoods, while underlining the importance of the banana industry to St Lucia.
Source: Fresh Plaza, 14 September 2022
Global4> Launch of Developing Country Trading Scheme welcomed by Fairtrade
The Fairtrade Foundation has welcomed the launch of the Developing Country Trading Scheme (DCTS), recently announced by the UK Government. Fairtrade has responded positively to the Government's decision to lower or remove tariffs on a wider range of products coming from low-income countries, which will support market access for many communities whose livelihood depends on sales to the UK. However, it has expressed concern about the apparent downgrading of human rights in the Enhanced Preferences tier of the scheme, which now no longer requires countries to uphold international conventions in order to benefit from more enhanced trading preferences.
Source: Fairtrade Foundation, 17 August 2022
Europe4> Europe: Farm to Fork Strategy: Statement by Commissioner Stella Kyriakides
On the occasion of the third International Day of Awareness of Food Loss and Waste, the Commissioner for Health and Food Safety, Stella Kyriakides, made the following statement: "Our food system is under great pressure. We are dealing at the same time with the negative effects of climate change, environmental degradation, economic shocks and violent conflicts, which are endangering food security for millions of people around the world. Against this backdrop, it is unacceptable that 20% of all food we produce in the EU is lost or wasted. Today is a reminder for all of us that we need to take bolder action against food losses and waste. In the EU, we are already taking decisive actions to address global food security through international cooperation, supporting the establishment of sustainable and resilient food systems through our investments in partner countries." The full statement is available.
Source: European Commission, 29 September 2022
Freshfel Europe defends fresh produce sector competitiveness in the European agenda
Freshfel Europe recently met the Czech Republic Deputy Minister of Agriculture, the EU Member State currently in charge of the rotating Presidency of the Council to the European Union, to discuss sector matters in view of the European agenda. This was an opportunity to review current sector challenges relating to production, trade and consumption of fresh fruit and vegetables. On this occasion, a comprehensive review of topics on the European agenda was undertaken in a constructive dialogue for the benefit of the role of the sector and the positioning of fresh produce in the diet of European consumers.
Source: Freshfel Europe, 3 October 2022
Europe: Common Agricultural Policy 2023-2027: the Commission approves the first CAP strategic plans
Today [31 August], the European Commission approved the first package of CAP strategic plans for seven countries: Denmark, Finland, France, Ireland, Poland, Portugal and Spain. This is an important step for the implementation of the new CAP on 1 January 2023. The new CAP is designed to shape the transition to a sustainable, resilient and modern European agricultural sector. Under the reformed policy, funding will be more fairly distributed to small- and medium-sized family farms, as well as to young farmers. Moreover, farmers will be supported to take up new innovations, from precision farming to agro-ecological production methods. By supporting concrete actions in these and other areas, the new CAP can be the cornerstone for food security and farming communities in the European Union.
Source: European Commission, 31 August 2022
UK: WRAP publishes food loss and waste research summary report
A WRAP (UK) research summary report reveals joint research undertaken regarding food loss and waste across four key markets: UK, US, Canada and Australia. The study found that nearly half of respondents throw away as much food or more than they did this time last year revealing an opportunity for consumers to save more by reducing waste in their homes. For 1 in 3 people, the amount of food they waste is equivalent to putting one shopping bag of food in the bin each week. Food waste in the home is now costing families £780 per year on average, but almost half of the study respondents underestimated the cost of their food waste. The study also revealed that respondents wanted to be more resourceful with their food, but they often do not know where to start.
Source: WRAP, 28 September 2022
Covid-19
Africa
Assessing the impact of Covid-19 on African farmers
The Pan-African Farmers' Organization (PAFO) and its member networks diligently deal with the various challenges and impacts generated by the exceptional situation related to Covid-19 for the agricultural and food sectors, as well as for farmers' families on the African continent. To assess the impact of Covid-19 on farmers in Africa, ensure better monitoring and develop recommendations appropriate to the situation, PAFO and its member networks carried out a study covering the entire continent with supporting recommendations, for governments and technical and financial partners. Entitled "The impact of Covid-19 on African farmers and the proposed responses", the study took into account the realities of the five PAFO member networks across the continent.
Source: PAFO, September 2022