News digest: Agri-food Systems and Sustainability
08/04/2022
Posted by:

Gaetan Dermien

Category:

ACP EN, News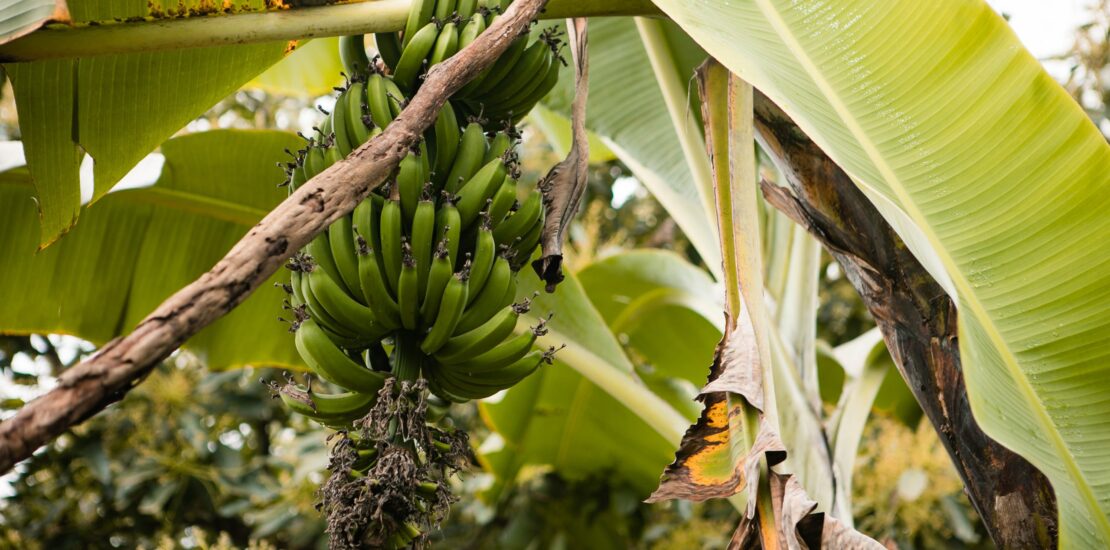 Climate
IPCC issues bleakest warning yet on climate breakdown
The Intergovernmental Panel on Climate Change (IPCC) has published its latest report on the state of the climate crisis. It states that climate breakdown is accelerating rapidly and many of the impacts will be more severe than predicted. Everywhere is affected, with no inhabited region escaping dire impacts from rising temperatures and increasingly extreme weather. About half the global population – between 3.3 and 3.6 billion people – live in areas "highly vulnerable" to climate change. Millions of people face food and water shortages owing to climate change, even at current levels of heating. Small islands will be among those worst affected. Walton Webson, an ambassador of Antigua and Barbuda and the chair of the Alliance of Small Island States, called the findings "cataclysmic". Dave Reay, the director of Edinburgh Climate Change Institute at the University of Edinburgh, said: "Like taking a wrecking ball to a set of global dominoes, climate change in the 21st century threatens to destroy the foundations of food and water security, smash onwards through the fragile structures of human and ecosystem health, and ultimately shake the very pillars of human civilisation." A third report, due in April, will cover ways to cut greenhouse gas emissions, and the final part, in October, will summarise the lessons for governments meeting in Egypt for the UN Cop27 climate summit.
Source: The Guardian, 28 February 2022
Climatic events in Indian Ocean and eruption in Tonga
Several climatic and volcanic events have hit the Indian Ocean ACP territories in the first months of 2022. Tropical storm Ana hit Madagascar, Mozambique and Malawi, followed shortly afterwards by Cyclone Batsirai which impacted Madagascar, Mauritius and Réunion. Between January and February, Cyclones Ana, Batsirai, Dumako and Emnati hit Mozambique and neighbouring Southern African countries, and a fifth storm, Cyclone Gombe hit the country last week. The UN Food and Agriculture Organization (FAO) attributes global warming and climate change as the reason for cyclones and droughts in the region.
Source: The East African, 16 March
Small Island Developing States: Update on latest initiatives
The massive volcanic eruption and tsunami in Tonga have highlighted the vulnerability of Small Island Developing States (SIDS), a global meeting focused on the countries and convened by the Food and Agriculture Organization (FAO) has heard. In opening remarks at the Global SIDS Solutions Dialogue, FAO's Chief Economist, Máximo Torero Cullen, underscored "the severe challenge that SIDS face in moving towards the (UN's) 2030 Agenda for Sustainable Development" and the pressing need to build the resilience of these states to climate change, natural disasters and other external shocks, including the Covid-19 pandemic.
Source: FAO, 2 February 2022
How can Africa transition sustainably towards greener agriculture?
A EURACTIV Virtual Conference, entitled "Sustainable agriculture transformation agenda for Africa – Empowering farmers and building food security sustainably", discussed how Africa can transition sustainably towards greener agriculture. Questions raised included: How can the global sustainability agenda be effectively localised? What do the localisation agendas look like for Europe and Africa respectively? What laws, partnerships and investments are needed to unlock a sustainable transformation that empowers smallholder farmers, builds food security and contributes to livelihoods? How can we unlock the potential of sustainable technologies? The event is available to view.
Source: EURACTIV, 14 February 2022
Global suitability of coffee, cashew and avocado in a changing climate
A recent study on climate change impacts on coffee, cashew and avocado finds that coffee is the most vulnerable to climate change, with negative impacts dominating in all growing regions, primarily due to increasing temperatures. For cashew, which showed the highest suitability range, both positive and negative effects of climate change were found. Globally, suitable cashew-growing areas are expected to increase, but in some of the main producing countries (India, Côte d'Ivoire, Benin), areas of high suitability are expected to decrease. Suitable areas are also expected to expand globally for avocado, while the most suitable areas in some of the major producing countries (Dominican Republic, Peru, Indonesia) may decrease.
Source: PLOS ONE, 26 January 2022
UN food agencies call for climate adaptation solutions that include women and girls
As climate extremes become more frequent and intense, women and girls – who are at a higher risk than men and boys of experiencing the devastating effects of the climate crisis, including food insecurity – need to be front and centre when planning and implementing climate change adaptation solutions, said three United Nations food agencies at their joint International Women's Day event. Organised by the United Nations Food and Agriculture Organization (FAO), the International Fund for Agricultural Development (IFAD) and the United Nations World Food Programme (WFP), the event highlighted the need for women's meaningful participation in decision-making processes related to climate resilience and adaptation.
Source: Joint FAO/IFAD/WFP News Release, 8 March 2022
Food and Trade Policy
Africa4> New Africa Knowledge Platform
Easy to use, highly visual and interactive, the Africa Knowledge Platform is the new single-entry point to knowledge on Africa produced and curated by the Joint Research Centre (JRC), the European Commission's Science and knowledge service. It complements specialist platforms and tools already available, making them easier to find. The platform provides access to a collection of datasets on more than 30 interconnected topics, from continent to country level. The user is able to search, visualise and overlay them on the map. Examples of datasets include: cropland extent, frequency of hotspots of agricultural production anomaly, high-input agriculture (areas of concern), and risk of drought impact for agriculture.
Source: European Commission, January 2022
African Green Revolution Forum 2021 Summit Report
The 2021 AGRF Summit was a meeting of minds connected by a single goal – resilient food systems for Africa. The AGRF 2021 report highlights the key summit takeaways. The report of the meeting, which took place from 6–10 September 2021 in Nairobi, is now available: "AGRF Pathways to Recovery, and Resilient Food Systems".
Source: AGRF Newsletter, February 2022
Africa-Europe Week
European Union leaders and African Union member states met in Brussels for the 6th European Union – African Union summit on 17 and 18 February. In the run-up to the summit, the first edition of Africa-Europe week (14–18 February 2022) brought together young people, civil society and the private sector from Africa and Europe to discuss the aspects of the Africa-EU Partnership that matter to them the most.
Source: European Commission, February 2022
EU committed to guiding Africa in raising sustainable food standards
A recent Euractiv article discusses the potential impacts on African farming of the European Green Deal and Farm to Fork Strategy. Kenyan farmer David Ndegwa points out that although the EU is not directly imposing standards on African growers, the request for higher environmental and sustainable standards to sell products in the European single market indirectly leads to a request for compliance. Another layer to the debate has been added by one of the main priorities of France's EU Council Presidency, the concept of reciprocity in agri-trade through introducing mirror clauses in trade agreements. While the focus from the EU side is on sustainability, competitiveness is a priority for Africa. "Every farmer is every day in competition with the best other farmers in the world. But the playing field is not level," said Theo de Jager, president of the World Farmers' Organisation. Those involved in the debate agree that the future for a more productive agricultural sector in Africa, as in Europe, depends on technology, providing growers with more digital solutions and precision farming.
Source: EURACTIV, 18 February 2022
Unintended impact of European sustainability standards on global food systems
The European Landowners' Organization (ELO) hosted a trade-related conference on "The unintended impact of European sustainability standards on global food systems" on 22 February. The event brought together stakeholders from all across the world, from policy makers to industry representatives and farmers, to discuss the European Green Deal's impact on global trade and rural activities worldwide. The conference explored how the Green Deal and its environmental standards will directly and indirectly affect the international food sector and livelihoods of farmers in vulnerable rural areas of export nations. The event recording is available on ELO's YouTube channel.
Source: European Landowners' Organization, 23 February 2022
Easing trade bottlenecks in landlocked developing countries
Landlocked developing countries (LLDCs) face many challenges to integrate into global supply chains. A recent report from the World Trade Organization entitled "Easing trade bottlenecks in landlocked developing countries" identifies trade bottlenecks in LLDCs and provides recommendations on how to keep trade flowing smoothly across borders. Without direct access to a sea or ocean and isolated from the world's largest markets, LLDCs face specific trade bottlenecks, which increase trading costs, lengthen the time to process goods at the border and restrict the movement of goods across borders. Compounded by the devastating effect of the Covid-19 pandemic, LLDCs have seen trade decline more sharply and for longer than the rest of the world.
Source: World Trade Organization, 26 January 2022
Germany strengthens its ties with Côte d'Ivoire and Ghana
The German Import Promotion Desk (IPD), in partnership with the Chamber of Commerce and Industry of Côte d'Ivoire (CCI-CI), has officially opened its regional office in Abidjan in the premises of the CCI. Funded by the German Federal Ministry for Economic Cooperation and Development (BMZ), the IPD's mission is to help small and medium enterprises in selected emerging and developing countries (Côte d'Ivoire, Egypt, Ethiopia, Ecuador, Ghana, Indonesia, Colombia, Morocco, Nepal, Peru, Sri Lanka, Tunisia, Ukraine and Uzbekistan) to integrate into global trade, and especially to increase their sales in Europe. The IPD targets certain products such as fresh produce – tropical fruits and vegetables, pharmaceuticals and cosmetics, sustainable wood products, cut flowers and sustainable tourism.
Source: Commodafrica, 31 January 2022
Caribbean
Latin American banana producers and exporters meet Rainforest Alliance CEO
Latin American banana industry representatives have held their first meeting with Rainforest Alliance CEO Santiago Gowland, amid an increasingly challenging economic scenario for growers. Producers and exporters of bananas, plantains and other Musaceae from Ecuador, Colombia, Guatemala, Honduras, Costa Rica, Panama and the Dominican Republic (which jointly account for 65% of global banana production) were present at the meeting. "As banana producers and exporters, we are pleased that Mr Santiago Gowland … received us, listened to us and shared our concerns," the Banana Cluster said.
Source: Fresh Fruit Portal, 4 February 2022
Taiwan and St Lucia sign 5-year agricultural agreement
St Lucia's agricultural sector will reap the benefits of the signing of a major agreement entitled "Enhancing the Efficiency of Production – Distribution Supply Chain in Fruit and Vegetable Sector in Saint Lucia (Second Term)" by the governments of St Lucia and Taiwan. Alfred Prospere, Minister for Agriculture, Fisheries, Food Security and Rural Development, and Taiwan's Ambassador to Saint Lucia, H.E. Peter Chen, signed the agreement, which runs from 1 January 2022 to 31 December 2026. "As our world continues to confront worsening climate emergencies – such as severe storms, hurricanes and extreme weather – food security has come under serious threat," said Ambassador Chen.
Source: Fresh Plaza, 21 January 2022
Pacific
Agriculture Ministry of Fiji determines export target
The Fijian Agriculture Ministry aims to raise the value of exports of fresh and chilled produce to half a billion dollars over the next ten years. Minister Mahendra Reddy says that the nation exported fresh and chilled produce, vegetables and root crops worth $106 million in 2020, slightly higher than the sugar export for the same period, which shows the viability of the sector. The Minister is optimistic that this ten-year target will be achieved, considering the increasing number of Fijians who are engaged in the agriculture sector. "This target will only be possible if we can all rally behind this approach of agriculture and government to take advantage of our brand image in export markets of Australia and New Zealand and get the foreign currency into the country."
Source: Fresh Plaza, 28 January 2022
Fiji Government aims to reach $25 million in ginger export in five years
The Government of Fiji is currently exporting $11 million worth of fresh and processed ginger annually to Australia, but it aims to increase this to $25 million in five years. Minister for Agriculture Mahendra Reddy stated: "Let's build progressively on a sustainable agricultural practice and we can get to the $25 million mark with that." He said kava exports stand at $60 million annually. "We have a brand name in certain crops for example, outside Fiji, they want Fijian ginger outside Fiji, they want Fijian ginger, in Australia, but there's all kinds of other equation of protection of Australian farmer that is keeping our ginger exports floor at a lower level."
Source: Fresh Plaza, 14 March 2022
Europe
Priorities of the French EU presidency
A meeting of the European Council's Agriculture and Fisheries Council on 17 January set out the priorities of the French presidency. Top priorities are reciprocity in environmental and food safety production standards; and low-carbon agriculture, in particular carbon sequestration in agricultural soils. Julien Denormandie, French Minister for Agriculture and Food, said "Importing products into the European market that do not abide by the EU's own production standards is inconsistent from every perspective, whether economic, environmental or food-related. Taking action to ensure that standards are reciprocal is a considerable task, and one that is at the top of the French presidency's priorities." It was also noted that agriculture and forestry can make a "big contribution" to sustainable carbon cycles.
Source: Council of the EU, 17 January 2022
New EU scheme of generalized preferences
On 21 September 2021, the Commission published its proposal for a new EU scheme of generalized preferences. Two of the current scheme's three components are due to expire at the end of 2023, which would deprive developing countries of a vital opportunity to trade under preferential terms with the EU. Renewing the scheme appears to be both a necessity and an opportunity to strengthen its conditionality in the light of lessons learned and the increased urgency for dealing with the climate. The Commission considers that the scheme has delivered on its objectives, and proposes some "fine-tuning".
Source: European Commission, January 2022
Global
UN International Year of Fruits and Vegetables ends with global ceremony
The UN's IYFV 2021 drew to a close on 28 February with a global ceremony in which participants recognised the increased awareness of the critical role of fruit and vegetables to improve farmers' incomes, create decent jobs, and attain food and nutrition security through transformation of agrifood systems. Qu Dongyu, Director-General of the Food and Agriculture Organization (FAO), noted that the Year took place amid the many challenges posed by the measures and effects of the Covid-19 pandemic: "I am proud that, despite the difficult circumstances, we have succeeded in achieving all four of the Year's key objectives". Many national and regional multi-stakeholder events were held throughout the year, focusing on the health and nutritional benefits of consuming fruit and vegetables, and underscoring what is needed to ensure they are produced, distributed and consumed in a sustainable manner. Highlights included the International Workshop on Fruits and Vegetables held in Chile, which developed policy recommendations; and a joint FAO and CIRAD publication "Fruit and Vegetables: Opportunities and challenges for small-scale sustainable farming" with timely guidance to decision makers, growers and value chain actors.
Source: Morning AgClips, 28 February 2022
Can agricultural policies deliver better value for money for people, the planet, and the economy?
The massive support provided to agriculture by governments has not incentivised sustainable patterns of food production and consumption, leading to calls to "repurpose" this support. A new IFPRI-World Bank study "Repurposing Agricultural Policies and Support: Options to Transform Agriculture and Food Systems to Better Serve the Health of People, Economies, and the Planet" shows that the present system of support, if left in place, would do nothing to staunch the rapid increase in global emissions from agriculture.
Source: International Food Policy Research Institute, 2 February 2022
Bayer invites global researchers to submit novel crop protection compounds
Bayer has announced the launch of Testing4Ag, a new programme that allows research scientists from around the world to submit novel chemistries to the company for testing in hopes of identifying potential new modes of action to control fungal diseases, insect pests or weeds. Testing4Ag, a part of Bayer's Open4Ag partnership development and innovation approach, seeks to develop the newest generation of crop protection products that safely and sustainably address the changing needs of producers. Bob Reiter, Head of Research and Development at Bayer's Crop Science Division, said "Testing4Ag will combine the transformative ideas of pioneering researchers with Bayer's knowledge, experts, and resources without taking ownership of the intellectual property participants contribute."
Source: Bayer, 12 January 2022
SheTrades.com launch
For International Women's Day on 8 March, the International Trade Centre's SheTrades Initiative presented its updated online platform for women-owned enterprises. New features include an automated Investor Matchmaking and virtual learning space in a new and improved format.
Source: International Trade Centre, 1 March 2022
The World of Organic Agriculture – Statistics and Emerging Trends 2022
The 2022 edition of the yearbook "The World of Organic Agriculture" with the latest data on organic farming in Europe and worldwide was launched on 15 February. Published by IFOAM – Organics International and the Research Institute of Organic Agriculture (FiBL), the book provides statistics on organic agriculture worldwide and sections on specific regions of the world (Africa, Asia, Europe, Latin America and the Caribbean, North America and Oceania). "The World of Organic Agriculture. Statistic and Emerging Trends 2022" is available online.
Source: FiBL, 15 February 2022
Upcycled foods poised for take-off in 2022
Research and consultancy firm Ecovia Intelligence predicts there will be a surge in consumer demand for upcycled food products in 2022 as awareness rises, products become more visible, and investment pours into the industry. The term refers to foods that use ingredients that otherwise would not have gone to human consumption, are procured and produced using verifiable supply chains, and have a positive impact on the environment. The Upcycled Food Association (UFA) launched the first certification scheme for upcycled ingredients and foods a year ago, and a raft of new certified products are due to come onto the market this year. Initially launched by small operators, upcycled foods are increasingly attracting investment from big companies.
Source: Fruitnet, 11 January 2022
Food Loss and Food Waste: A Once in a Generation Opportunity
On 10 March a special event, "SDG 12.3 – Food Loss and Food Waste: A Once in a Generation Opportunity", was co-organised by the International Food Policy Research Institute (IFPRI), the Embassy of Denmark, the World Resources Institute and Champions 12.3, with collaboration from the World Food Forum. A podcast is available on the IFPRI website.
Source: IFPRI, 10 March 2022
Covid-19 Impacts
Asia-Pacific countries discuss ways of improving nutrition, lives and livelihoods in the wake of the global pandemic
Ministers and high-level delegates from across Asia and the Pacific met at the 36th Asia and Pacific Regional Conference with a focus on improving nutrition, lives and livelihoods in the wake of the global pandemic, while taking aim at ongoing climate and severe weather-related threats, and tackling diseases and pests that are affecting crops and livestock in the world's most populous region. Improved ecosystem responses in the Pacific Islands is another key topic. FAO Director-General Qu Dongyu, attending the regional conference in person, acknowledged the toll the global pandemic has inflicted on lives and livelihoods of the people of Asia and the Pacific.
Source: FAO, 10 March 2022
Germany: Six kg more packaging waste per capita in the Corona year 2020
In 2020, private households in Germany collected 78 kg of packaging waste per capita, an average 6 kg more per person than in 2019. As the Federal Statistical Office (Destatis) further reports, the total volume of packaging waste increased by almost 0.6 million tonnes to 6.5 million tonnes in 2020. At 32 kg per person, so-called light packaging accounted for the largest share of packaging waste collected from private households. Light packaging is predominantly made of plastics, light metals and composite materials. Packaging made of paper, cardboard and carton amounted to 20 kg per capita. This means that the per capita volume of paper, cardboard and carton packaging collected from private households increased by 3 kg compared to 2019. A total of 6.4 million tonnes of used sales packaging was handed over to waste treatment plants or recycling companies after sorting in 2020. Almost four-fifths of this could be recycled.
Source: Fruchthandel, 14 March 2022
IFPRI: "COVID-19 & Global Food Security: 2 Years Later"
An e-book "COVID-19 & Global Food Security: 2 Years Later" was published by the International Food Policy Research Institute (IFPRI) on 7 March, building on the lessons presented in the earlier volume, "COVID-19 & Global Food Security". Early in the pandemic, many hoped that Covid-19 could be controlled and even eliminated through a short-term response phase, and that attention could subsequently be shifted to recovery and resilience building. Instead, Covid-19 and its disruptions have persisted and evolved, with new waves of infections and deaths and ongoing impacts, particularly among poor and vulnerable populations. The publication is organised in four sections: food security and poverty; agricultural production and value chains; nutrition, health, and social programs; and policy responses and implications.
Source: IFPRI, 7 March 2022