News Digest: agri-food production, markets and trade
11/02/2022
Posted by:

Gaetan Dermien

Category:

Angola, Avocados, Bananas, Benin, Burkina Faso, Burundi, Cameroon, Caribbean, Citrus fruits, Coconuts, Côte d'Ivoire, Democratic Republic Of The Congo, Dominican Republic, Ethiopia, Fiji, French beans, Gambia, Ghana, Kenya, Lychees, Madagascar, Mali, Mangoes, Mauritius, Melons, News, Nigeria, Onions, Pacific, Papayas, Potatoes, Rwanda, Senegal, Sierra Leone, Suriname, Tanzania, Togo, Tomatoes, Uganda, Zimbabwe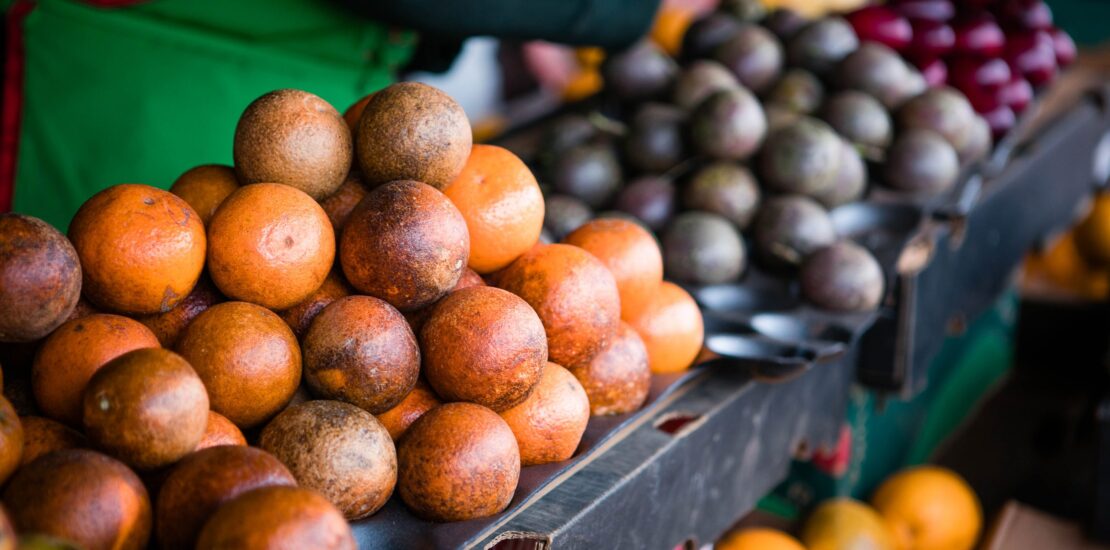 PRODUCTION AND PROCESSING
Africa
UEMOA attempts to respond to soaring fertiliser prices
The Ministers of Agriculture and Trade of the West African Economic and Monetary Union (UEMOA) met in Cotonou, Benin in December to discuss the soaring price of fertilisers and their availability. This is a situation faced by most countries in the world, but which is more acute in sub-Saharan Africa, where the rate of dependence on imports of both phosphorus and nitrogen is around 70%, and in a context where hunger has worsened in Africa since 2019.
Source: Commodafrica, 15 December 2021
Benin: Sugarloaf pineapple registered as a PGI
On 28 October, the African Intellectual Property Organisation (OAPI) registered the sugarloaf pineapple from the Allada Plateau as a protected geographical indication. This is the result of several years of collaboration between the government of Benin, industry stakeholders, the European Union (providing technical and financial support) and the French Development Agency, with additional guidance from the Food and Agriculture Organization. The Benin Government pays special attention to the pineapple industry as it is one of the value chains with high value-added potential.
Source: Fresh Plaza, 26 November 2020
Côte d'Ivoire confirms breakthrough in cashew nuts
A rise in cashew processing in Côte d'Ivoire is confirmed again this year. The country has increased its sales of processed cashew kernels by 127% compared to 2020, with its main clients being Europe (mainly Belgium), Vietnam and the USA. Export volumes of raw cashew are also up by 25%.
Source: Commodafrica, 7 December 2021
Kenya: EC plans 2022 audit for false codling moth on roses
The European Commission's DG Health and Food Safety (DG SANTE) has published its "Health and food audits and analysis programme 2022", which includes priorities for controls in 2021–25, and detailed activities planned for 2022. This year, under the priority theme "Phytosanitary conditions for export to the EU", the Directorate aims to conduct the following four audits: Kenya (false codling moth on roses), South Africa (false codling moth in citrus), Israel (tomato brown rugose fruit virus) and China (plants and plant products). The aim is to verify compliance of the country's legislation with EU requirements, and the capacity of its control system to ensure that consignments exported to the EU comply with EU (or equivalent) plant health requirements. The countries are selected based on audit history and risk-based criteria, including the number of interceptions of EU plant pests in consignments entering the EU.
Source: European Commission, 2021
Kenya's horticultural exports up 6.4%
Increased demand for Kenya's produce helped the country's horticultural revenues rise by 6.4%. In the January to November period, higher demand for Kenyan fruits, vegetables and flowers boosted volumes by 30%, boosting revenues to 145.4 billion KSh.
Source: Fresh Plaza, 7 December 2021
Kenya: Disruptions fail to halt avocado progress
Given the challenges of the past year, Kenya's Keitt Exporters enjoyed an encouraging year, according to operations and commercial director Dipesh Devraj. Disruptions including Covid-19 and Brexit may have created some logistical challenges, but Keitt has managed to continue investing in new facilities and in the expansion of its avocado production.
Source: EuroFruit, 7 December 2021
Mozambique: Financing of the special agro-industrial zone in the province of Niassa
The African Development Bank has just awarded a US$47 million grant to finance the first phase of the Pemba-Lichinga Integrated Development Corridor Special Agro-Industrial Processing Zone (Niassa Province, northern Mozambique). These special agro-industrial processing zones (SAPZ) are intended to concentrate production, agro-industrial processing and marketing activities in a single area with high agricultural potential. The proximity of operators reduces transaction costs and allows for the pooling of commercial services. To facilitate the development of these SAPZs, adequate infrastructure (energy, water, roads, ICT, etc.) is also put in place. This initiative is part of the national development strategy of Mozambique for the period 2015–2035.
Source: Agridigitale Togo, 6 January 2022
Madagascar: Development of the groundnut sector
The groundnut sector has been identified as a major contributor to the socio-economic development of the Androy region of Madagascar, and the national programme Fihariana has allocated funding in the order of 3.7 billion Ariary (€800,000) to develop it. The programme will also aim to link farmers with processors, and a Malagasy company has committed to setting up a groundnut processing plant that should be operational by June 2022. These actions are in line with the objectives set by the President of the Malagasy Republic which aim to ensure food self-sufficiency.
Source: Trésor Direction Générale, 29 December 2021
Mauritius: Moratorium on banning non-biodegradable single-use plastic products extended
In Mauritius, the moratorium on the ban on non-biodegradable single-use plastic products, which was due to end on 15 January 2022, has been extended until 14 January 2023. This mainly concerns food containers and packaging for which a biodegradable alternative has not yet been finalised.
Source: Radio One, Mauritius, 13 December 2021
Nigeria: Onion industry gets new bags to reduce post-harvest losses
Nigeria produces about 1.4 million tonnes of onions, but post-harvest losses are high. To reduce these losses, the National Onion Producers, Processors and Traders Association of Nigeria (NOPPMAN) has introduced new onion storage bags for its members. The new bags, which replace conventional nylon and jute bags, will enhance onion preservation, improve shelf life and maintain quality during storage. The new bags are expected to reduce losses by 30-40% according to Aliyu Maitasamu, chairman of NOPPMAN.
Source: Agence Ecofin, 9 December 2021
Senegalese potato packer gets state-of-the-art weighers
Dutch company PIM (Packaging International Machinery) has supplied weighing and packaging machines to Swami Agri, Senegal. The company cultivates 60,000 tons of potatoes on more than 1,000 hectares, around 80% of Senegal's potato production.
Source: Fresh Plaza, 1 December 2021
Tanzanian experts sound alarm on "new" banana disease
Bunchy top disease of banana has recently been detected in Tanzania. The disease has a harmful effect on infected plants and will reduce banana production. It was discovered after testing DNA samples from banana trees. Researchers say this is the first time this disease has been detected in Tanzania and the East African region.
Source: Fresh Plaza, 13 December 2021
Tanzania seeks funds to fight banana disease
Banana industry stakeholders in Tanzania are currently actively seeking support to deal with the new banana disease detected in the Kigoma region. Banana bunchy top virus (BBTV, or Babuvirus) is considered one of the most devastating viral diseases of banana, and can reduce production by up to 90%. Resource mapping, biosecurity measures and control strategies must be put in place to control BBTV.
Source: Fresh Plaza, 3 January 2022
Building confidence in South African dragon fruit
A new dragon fruit producers' association has been formed in South Africa and northern Zambia to support production in the region. In an effort to develop another product as an alternative to citrus and avocados, dragon fruit production is currently being tested in South Africa with both white- and red-fleshed varieties. Currently, there are no more than ten dragon fruit producers in South Africa and most of the crop is not yet exported. However, the country wants to access markets in Europe, the United Kingdom and the Middle East.
Source: Fresh Plaza, 9 December 2021
Zimbabwe: Launch of the Zim AgriTech strategy
The Government of Zimbabwe has launched the National AgriTech Strategy (2021–2025), which aims to transform the agricultural sector and help farmers connect to traditional markets and industries in order to improve their livelihoods. This plan will put forward digital strategies for agriculture by introducing measures to bridge digital divides. This strategy will leverage innovations to improve efficiency and effectiveness, and reduce costs to make the agricultural sector more efficient and resilient.
Source: Agridigitale, 4 December 2021
Caribbean
Bahamas: Retractable roof greenhouse ideal for tropical climates
Bahamas-based One Eleuthera Foundation has built an A-frame retractable roof production system termed a "Cooling House". In summer field production, heavy rainfalls quickly saturate the soil and make plants more vulnerable to fungal problems. With its roof closed, the greenhouse will also collect rainfall and has a million-gallon storage capacity. This is crucial due to the island's limited freshwater resources. Wind conditions were considered in the design, as the winter months bring in cold fronts with wind speeds of 20-30 mph, and during the summer months, the hurricane season strikes. "The Bahamas has an agricultural history but it has fallen to the wayside over the past 50 years. We want to help bring it back through training about advanced agriculture in greenhouses and regenerative agriculture outdoors," says Tim Hauber of One Eleuthera.
Source: Fresh Plaza, 24 December 2021
Jamaica: Leases handed over for new mango agro park
Jamaica's Agro-Investment Corporation (AIC) has handed over leases to five investors to begin cultivation of 250 acres of land at the new mango agro park in Spring Plain, Clarendon. According to AIC CEO Al Powell, investors are expected to see returns within three years. Powell noted that the agency has also assigned a senior technical officer to provide support for the investors as they begin production: "Technical persons and extension officers will be available to guide you and if you are able to access market linkages, we will help you. We have people in house, who are connected globally with markets, so just ask the question and make the request. We are also encouraging you to start the operation as soon as possible."
Source: Fresh Plaza, 17 December 2021
Pacific
Tonga: Export crops that survived the tsunami could be affected by volcanic ash
Tonga company Heilala Vanilla says its vanilla crops in Tonga survived the tsunami, but volcanic ash could destroy the plantation. Vanilla is one of the island nation's biggest exports. Heilala Vanilla chief executive Jennifer Boggiss said the company's vanilla crops were above sea level, so were untouched when the tsunami hit the islands after the massive volcanic eruption. However, she is concerned of the impact of ash rainfall on the plants. "If ash stays on plants for long enough, it will impact the plant, and obviously that's not just vanilla but all crops, so it'll impact other export crops from Tonga like yams and squash."
Source: Fresh Plaza, 18 January 2022
Tonga's volcanic eruption may harm environment and agriculture
Tonga's massive underwater volcanic eruption could deliver long-lasting damage to coral reefs, erode coastlines and disrupt fisheries, say scientists. Since the initial eruption, the volcano has been releasing sulfur dioxide and nitrogen oxide – two gases that create acid rain when they interact with water and oxygen in the atmosphere. Acid rain causes widespread crop damage, and could ruin Tongan staples like taro, corn, bananas and garden vegetables. "Depending on how long the eruptions last, food security could be compromised," said volcanologist Shane Cronin at the University of Auckland. Satellite imagery shows the plume spreading westward, which means Tonga could be spared some of this acid rain though Fiji could then be in its path.
Source: Reuters, 18 January 2022
Fiji launches new hybrid coconut variety
An early fruit-bearing coconut variety has been launched by the Fijian Ministry of Agriculture. The newly-released Mua hybrid coconut variety was introduced by Minister Mahendra Reddy at the Ministry's Mua Research Station in Taveuni. Reddy said the release of this new variety was a remarkable achievement for the Ministry as the project had been constantly affected by natural disasters, taking a toll on the trial area. "This will do great service in terms of supporting farmers and exporters to quickly get the supply of larger volumes of coconut within a shorter period of time, and this Mua variety has been tested to do just that, as compared to the Fiji Tall variety. It also has a reasonably long period of production, 40 years or so, which isn't that bad when compared to the Fiji Tall variety," said the Minister.
Source: Fresh Plaza, 14 December 2021
Fiji wants to focus on reducing fresh produce import bill
According to Agriculture Minister Mahendra Reddy, Fiji can potentially reduce its fresh produce import bill by $24.1 million. Dr Reddy says more than $38 million is spent on importing fresh produce annually. He says the country is now focusing on resources to help grow specific high potential items locally. Through a new programme, the Ministry will establish links between hotels and farmers to increase the supply of local fresh produce.
Source: Fresh Plaza, 10 January 2022
Europe
France plastic packaging rules – your questions answered
All French retail outlets are to display unprocessed fresh fruit and vegetables without plastic packaging for sale from 1 January 2022. This obligation does not apply to fruit and vegetables packaged in batches of 1.5 kg or more, as well as to fruit and vegetables presenting a risk of deterioration when sold in bulk, the list of which is set by decree. The decree relating to the obligation to present unprocessed fresh fruit and vegetables for sale without packaging made entirely or partly of plastic specifies the methods of application of the law. It specifies that the provision applies to unprocessed fresh fruit and vegetables, i.e. fruit and vegetables sold in their raw state or having undergone preparation such as cleaning, trimming, draining or drying. It also clarifies the definition of plastic packaging. It establishes the list of fresh fruit and vegetables not subject to this obligation because of the risk of deterioration when sold in bulk. FAQs are addressed on the French Ministère de l'Agriculture et de l'Alimentation website.
Source: Ministère de l'Agriculture et de l'Alimentation, 3 January 2022
That's a wrap: French plastic packaging ban for fruit and vegetables begins
A law banning plastic packaging for large numbers of fruits and vegetables comes into force in France on New Year's Day, to end what the government has called the "aberration" of overwrapped carrots, apples and bananas. President Macron has called the ban on plastic packaging of fresh produce "a real revolution" and said France was taking the lead globally with its law to gradually phase out all single-use plastics by 2040. France will ban supermarkets and other shops from selling cucumbers wrapped in plastic, as well as peppers, courgettes, aubergines and leeks in plastic packaging. A total of 30 types of fruit and vegetables will be banned from having any plastic wrapping, including bananas, pears, lemons, oranges and kiwis. Spain will introduce a ban on plastic packaging of fruit and vegetables from 2023.
Source: The Guardian, 31 December 2021
Dutch organics specialist Eosta ready to go plastic-free
In Europe, the anti-plastic movement appears to be gaining momentum, with Spain recently announcing plans to ban plastic packaging on fruit and vegetables weighing less than 1.5 kg from 2023. In France, a comparable ban starts next month, while others are almost certain to follow. Dutch organic supplier and COLEACP member Eosta says it is ready for the change, with a range of 100% plastic-free packaging ready for the coming year. Back in 2017, Eosta pioneered Natural Branding laser labelling, doing away with the need for packaging completely. According to the company, Natural Branding has saved 30 m packaging units and 1.5 m kg of carbon dioxide over the past 5 years.
Source: Eurofruit, 9 December 2021
New ecological coating for bananas
Empa and Lidl Switzerland have jointly developed a cellulose protective coating for fruit and vegetables. The novel coating is made from "pomace" – squeezed fruit and vegetable peels. For this project, Lidl chose Empa as a partner because Empa had decades of research experience with cellulose products. "The big goal is that such bio-coatings will be able to replace a lot of petroleum-based packaging in the future," says Gustav Nyström, head of the Empa lab.
Source: Empa, 4 January 2022
Global
New intelligent food packaging developed
A new "smart" food packaging material that is biodegradable, durable, anti-microbial and extends the shelf life of fresh fruit has been developed by a team of scientists from Nanyang Technological University (NTU) in Singapore and the Harvard T.H. Chan School of Public Health in the USA. This air-tight food packaging is made of a type of corn protein called zein, starch and other naturally occurring biopolymers, to which a cocktail of natural antimicrobial compounds, including thyme oil and citric acid, has been added. Laboratory experiments have shown that the packaging fibres release natural antimicrobial compounds when exposed to high moisture or the enzymes of harmful bacteria. They can be used for a wide variety of products, including ready-to-eat foods, raw meat, fruits and vegetables. The team is currently seeking an industry partner to commercialise this new technology.
Source: Fruchthandel, 4 January 2022
MARKETS, TRADE AND LOGISTICS
Africa
Further funding speeds up work on Africa's sustainable cooling and cold chain centre
Hosted by the University of Rwanda at its Kigali campus, the Africa Centre of Excellence for Sustainable Cooling and Cold Chain (ACES) is set to scale-up its work and develop a pan-continental network of outreach centres, thanks to a further US$3.3 million (£2.5 million) funding boost from the UK Government's Department for Environment, Food & Rural Affairs (Defra). This will enhance ACES' research and development capacity through a network of Specialized Outreach and Knowledge Establishments (SPOKEs) that deploy technologies and innovative business models in rural communities. The first SPOKE will be built in Kenya, with another to follow in Rwanda – helping to kick-start the spread of energy-efficient, sustainable refrigeration for food and vaccine supply chains.
Source: Fresh Plaza, 3 December 2021
Macfrut aims at African continent
"We are increasingly convinced that fruit and vegetables can play a leading role in the future of Africa," said Renzo Piraccini, president of Macfrut, who commented on the renewed collaboration between Macfrut and Confindustria Assafrica & Mediterraneo. The 2022 edition of Macfrut at the Rimini Expo Center will include 3 days of events for companies in the fruit and vegetable sector in Africa, called "Africa Days". The event will focus on the opportunities for Italian companies in the African continent, where fruit and vegetables can play a central role in growth and development.
Source: Fresh Plaza, 17 December 2021
Burkina Faso: Made in Burkina products have their own website
Burkina Faso has been promoting its "Made in Burkina Faso" products for several years. On 3 December, the Made in Burkina website was officially launched, where labelled and certified products from Burkina Faso in the craft, fashion and clothing, food, beauty and hygiene sectors are marketed. The Made in Burkina label meets precise specifications and its use is controlled by the Ministry of Industry, Trade and Handicrafts. It is protected by the African Intellectual Property Organisation (OAPI).
Source: Commodafrica, 7 December 2021
Cameroon exported 198,600 tons of bananas in 2021
According to data compiled by the Cameroon Banana Association (ASSOBACAM), in 2021 Cameroon exported 198,634 tons of bananas. The volume is up by 10,750 tons (+5.41%) compared with the 187,884 tons of bananas exported in 2020. The increase is mainly due to the achievements of the Cameroon Development Corporation (CDC), the state-owned agribusiness firm that made its come back in the list of the country's banana exporters in June 2020 after being forced by the separatist crisis in the south-west to stop operations in September 2018. During the period under review, CDC exported 16,779 tons of banana, 10,611 tons more than the 6,168 tons it exported in 2020.
Source: Fresh Plaza, 11 January 2022
Cameroon to abolish export tax on honey and pepper from 2022
The country's 2022 finance law abolishes the export tax for honey and pepper. These two special products from Cameroon are therefore removed from the list of those subject to an exit tax at a rate of 5%. This new law will allow producers to reduce their tax burden.
Source: Investire au cameroun, 20 December 2021
DP World and Democratic Republic of Congo sign final agreement to develop Banana Port
DP World and the Government of the Democratic Republic of Congo have signed a collaboration agreement for the development of Banana Port. This quay will benefit the economic development of the sector in the province of Central Congo and will facilitate maritime trade with Asia and Europe. It will be the first deepwater port in Congo and will be located in Banana, along the country's 37 km of coastline on the Atlantic Ocean.
Source: Fresh Plaza, 14 December 2021
Ghana: Watermelon prices rise
Watermelon prices are rising in the Upper East region of Ghana. A watermelon seller said the price increase was the result of competition between traders in the region and those in neighbouring Burkina Faso. Farmers are said to have turned to growing green peppers, which are more profitable.
Source: Fresh Plaza, 15 December 2021

Nigeria and Ghana among four African markets that could benefit from AfCFTA
Four hundred business leaders in 46 African countries are confident that their business will grow next year, according to a survey by the Pan-African Private Sector Trade and Investment Committee (Paftrac). A majority are also optimistic about the prospects for their business, industry and economic growth over the next 12–18 months. 87% of respondents believe that intra-African trade will increase as a result of the African Continental Free Trade Area (AfCFTA). Nigeria and Ghana are among four African markets that could benefit from the AfCFTA.
Source: Commodafrica, 14 December 2021
Kenya: High avocado prices caused by restricted exports
Avocado prices in Kenya have recently hit the roof, as acute shortages in some markets have made this fruit almost a luxury product. Fresh Produce Consortium of Kenya Chief Executive Okisegere Ojepat attributed the high prices of avocados in the local market to Directorate of Horticulture's decision to restrict exports, leading to controlled harvesting. Due to restrictions, limited avocados are being exported until later next month as farmers are required to only sell mature fruits. "For that reason, there is little in the market," said Ojepat.
Source: Fresh Plaza, 10 January 2022
Kenya led Africa's avocado exports in 2021
Horticulture Crops Directorate (HCD) Director Benjamin Tito revealed Kenya was among the world's top ten producers of avocado, with Murang'a leading with 31% of total production. Tito said that Murang'a was closely followed by Kiambu, Nakuru, Kisii, Nyamira, Meru and Bomet counties. Newcomers Nyeri, Laikipia, Elgeyo Marakwet and Uasin Gishu have nearly doubled the area under production and are counties to watch in the next 2 years when their avocado crops come to maturity. Between January and November this year, avocado farmers earned 14.48 Kenyan shillings (Sh) billion compared to Sh14.41 billion over a similar period last year.
Source: Farmers Review Africa, 8 December 2021
Kenya: ArtCaffé Group announces the opening of four new restaurants by the end of 2021
In Kenya, the fast-food market has been booming for a few years. To take advantage of this growth, many local players are developing their distribution network. The restaurant group ArtCaffé plans to launch four outlets in Nairobi before the end of this year. The expansion, the cost of which was not disclosed, will bring the chain's total number of cafes to 39 in the capital. It aims to strengthen the group's presence in a fast-growing restaurant segment that is attracting many foreign operators such as Java House, KFC, Subway and Big Square.
Source: Agence Ecofin, 6 December 2021
Kenya Airways launches flights for fresh produce from Kisumu
Kenya Airways has announced the launch of two weekly flights for fresh produce from Kisumu International Airport. The cargo division of the national airline, working closely with the government authorities, wants to meet the needs of Kenyan and international operators. Kisumu is the third largest city in Kenya after Nairobi and Mombassa and is located on the shores of Lake Victoria.
Source: Eurofruit, 5 January 2022
Kenya: Air freight still limiting flower exports
Although demand for flowers is high in Europe, the Kenyan flower industry is still suffering from limited air freight capacity. The limited number of passenger flights is still a hindrance to flower exports, with air freight capacity accounting for up to 40% of cargo volumes. The Kenya Flower Council (KFC) has reported that 25% of flowers produced are destroyed due to lack of cargo availability. Freight requirements are estimated at 5,000 tonnes per week, compared to the 3,500 tonnes per week currently available.
Source: Trésor Direction Générale, 1 December 2021
UAE-based Armela Farms to double fruit and vegetable imports from Kenya
United Arab Emirates (UAE)-based Armela Farms, a company specialising in the production and distribution of fresh produce, has announced a doubling of its supplies of fruit and vegetables from Kenya, increasing the volume of its horticultural purchases to 5 tonnes per week from the current 2.5 tonnes. This will allow the company to add spinach, avocados and strawberries, among others, to its range of items currently available in retail chains and restaurants in Dubai. The UAE represents a real commercial opportunity for the Kenyan horticultural industry.
Source: Agence Ecofin, 2 December 2021
Uganda enforces strict standards for agricultural exports at border points
In what appears to be an updated application of international standards for agricultural exports, Ugandan entities have begun conducting new phytosanitary checks at the entry and exit terminals at Entebbe International Airport. According to Major General David Kasura-Kyomukama, Permanent Secretary of the Ministry of Agriculture, Uganda needs to maintain compliance to avoid EU interceptions, which is why the role of the Ministry's inspection, certification and regulatory function, as enshrined in Uganda's laws, is now emphasised.
Source: Fresh Plaza, 7 December 2021
Madagascar lychees soon to arrive in Europe
COLEACP member SIIM, a subsidiary of the Omer-Decugis & Cie Group, has begun distributing Madagascar lychees in Europe. The 2021 lychees benefited from good climatic conditions, which augured well for optimal taste quality. "It is a truly extraordinary campaign where we see all the components of the value chain, from producers to logisticians, via transporters, who are on the warpath to succeed in the timed mission of getting the litchis to all the distribution networks of the European market in record time […] I have never experienced such effervescence; it is both impressive and exciting! ", said Jean-François Vallet, sales manager.
Source: Fresh Plaza, 1 December 2021
Ethiopian agricultural sector disrupted by conflict
According to a recent FAO report, the agricultural sector in Ethiopia has been severely affected by conflict, leaving many people with limited livelihoods. In the Amhara region, for example, farmers reportedly had difficulty accessing their fields and were only able to harvest 40% of the crops planted by the end of November. In Tigray, wheat and sorghum harvests were reported to be good, but transport problems limited their movement from production areas to consumers.
Source: Trésor Direction Générale, 29 December 2021
Zimbabwe: Ecstasy as smallholder farmers secure European pineapple market
From December 2021, a group of 45 farmers in Rusitu Valley in Chipinge, a district in the Zimbabwean eastern province of Manicaland, will be exporting nearly 50 tonnes of their pineapples to the Netherlands. The Rusitu Valley Fruit Growers and Marketing Trust worked with ZimTrade to achieve organic certification, and were supported in the certification and export quest by organisations including COLEACP, the Embassy of the Netherlands in Zimbabwe, and Netherlands-based PUM and RVO International. "The organic certification will enable the farmers to fetch as much as 30% premium on their produce in most supermarkets in Europe. This will improve their returns as well as boost their livelihoods from producing the pineapple," said Admire Jongwe, ZimTrade's manager for the Eastern Region.
Source: IPS News Agency, 4 January 2022
Caribbean
Caribbean growers exploring new markets and opportunities
Caribbean Farmers Without Borders is an organisation made up of small and medium growers and processors from islands including the Bahamas, Guyana, Barbados, the Dominican Republic and many more. Today it has 145 members – a number it hopes to increase to 2,700 by the end of 2022 – all with the goal of finding new markets and export opportunities for Caribbean crops. Joseph E. Doway of Caribbean Farmers Without Borders describes the organisation's work in offering farmers business training, identifying new markets, working with tourism, and moving into processing..
Source: Fresh Plaza, 9 December 2021
Jamaica: Ministry of Agriculture aims for increase in mango exports to USA
Exports of Jamaica's St Julian and East Indian mangoes are expected to double in volume for the 2022 season, as more exporters answer a call from the Ministry of Agriculture to fill growing international demand. Jamaica is aiming to hit export numbers of 178 tons to the USA yearly, doubling the 89 tons of 2021 and quadrupling the 41 tons of 2020. The Ministry also anticipates exports to the UK and Canada will increase in 2022. Jamaica got approval for its mangoes to re-enter the USA market in 2019; however, the approval came with conditions. To satisfy conditions for export to the USA, the Plant Quarantine and Produce Inspection Branch of the ministry must inspect the crop for pests and diseases.
Source: Fresh Plaza, 10 January 2022
Local vegetables flood St Vincent and the Grenadines markets
After global food shortages and supply chain disruptions due to the pandemic, St Vincent and the Grenadines is experiencing an oversupply of vegetables on its local market. The island's Minister of Agriculture, Saboto Caesar, explained that the significant increase in supply is due to the volcanic eruptions of La Soufriere, which forced many farmers in the Green and Yellow Zones to increase production to compensate for lost production in the Red and Orange Zones; and a decline in demand for vegetables from the hospitality industry due to the pandemic, among other reasons. "We are hoping that prices do not fall below the cost of production" said one farmer.
Source: Fresh Plaza, 5 January 2022
Europe
Intra-EU trade from January to June 2021: Fresh fruit and vegetable trade remains stable in volume
According to FEPEX (a professional organisation of Spanish producers and exporters) and Eurostat (EU Statistical Office), the fresh fruit and vegetable trade between the 27 EU Member States remained stable during the first half of 2021 [21.3 million tons (mt), 1% less volume compared with the same period in 2020]. Spain remains the leader with 6.8 mt of fruits and vegetables, followed by the Netherlands (5 mt, stable) and France (2.1 mt, –5%), Belgium (1.7 mt, –17%), Italy (1.5 mt, +6%) and Germany (1.3 mt, +1%).
Source: Fresh Plaza, 12 January 2022
EU survey says one in three people do not consume fruit or vegetables daily
In 2019, one in three people in the EU reported not consuming any fruit or vegetables daily. Just 12% of the population ate the recommended five portions or more daily. On average, over half of the EU population said they ate between one and four portions of fruit and vegetables daily. The highest daily intake – five portions or more – among the EU Member States was reported in Ireland (33% of the population), the Netherlands (30%), Denmark (23%) and France (20%). The lowest daily intake was found in Romania, where only 2% of the population ate at least five portions of fruit and vegetables. Women's daily intake of fruit and vegetables was higher than that of men, and the same was true for a daily intake of five portions or more. More men than women reported skipping their fruit and vegetable intake altogether.
Source: Fresh Plaza, 4 January 2022
Demand for fresh mangoes increasing
"The demand for so-called exotic super fruits is increasing significantly, especially during the holiday season. These include starfruit, physalis and lychees," explains Falk Schlusnus, CEO of TFC Holland. "People want to serve something special at family gatherings. And that moment to try something new certainly plays a role." Falk points out that general demand for mangoes is increasing, with household consumption highest in autumn and winter.
Source: Fresh Plaza, 10 January 2022
European market potential for dried mango
The European market for dried mango is expected to show a stable volume growth of 5–6% annually in the medium to long term. This growth is likely to be driven by changes in the consumption patterns of European consumers, including rising demand for healthier, low-sigar snacking options. The UK, Germany, France, the Netherlands, Switzerland and Italy offer the best opportunities for developing country suppliers. Read more on the CBI website.
Source: CBI, 29 December 2021
All European tomato data in one up-to-date dashboard
Roamler has launched the Tomato Monitor giving an overview of all the data in the European tomato world. It answers questions such as "What kinds of tomatoes are in stores? What is the price per kilo, origin, packaging form, and size?" The Tomato Monitor follows Roamler's successful Berry Monitor, launched in 2020. "We've begun in the United Kingdom, Germany, and Poland. Our customers have indicated that demand is highest in these three markets. Other countries like Belgium, Denmark, Sweden, France, Spain, Italy, and the Netherlands will soon follow," says Christiaan Rijnhout of Roamler.
Source: Fresh Plaza, 20 December 2021
Record exports from French seed sector with increase in sales to Africa
The French seed industry has consolidated its position as world leader in field crop seed exports, ahead of the USA. The 2020/21 trade balance for seeds and seedlings rose by 6.7% to a new record of €1.106 billion. This surplus was driven by the maize-sorghum, vegetable and oilseed sectors, according to the Seed and Seedling Trade Association (Semae). The EU is France's leading partner, accounting for around 70% of total seed exports, where the surplus rose by 1.2% to €752 million. However, it is with developing countries that France achieves its best performance. Semae notes that the surplus with developing countries reached a record of €354 million with a 9% increase in exports to €588 million and a 4.5% drop in imports to €234 million. While the increase in exports was largely driven by gains in the leading developing country destinations, the Western CIS (+15%), and in South America (+58.5%), exports to Sub-Saharan Africa rose by 13% to €50 million.
Source: Commodafrica, 15 December 2021
Omer-Decugis & Cie expands into ethnic products with the acquisition of Anarex
The fresh and exotic fruit and vegetable specialist Omer-Decugis & Cie group announced that it has bought 100% of the shares of the French family company Anarex SAS, a wholesaler specialising in ethnic and exotic products, which has been established on the international market at Paris-Rungis since 1982.
Source: Commodafrica, 13 December 2021
France: Oscar Red kiwifruit hits stores
Following the successful development of its Oscar Gold kiwifruit, French marketer Primland is continuing its varietal innovation approach with the launch of Oscar Red Kiwi Passion. According to the company, this red kiwifruit is sweet and less acidic than the green variety, with hints of tropical flavours such as passion fruit and pomegranate. It is hoped that the new variety will encourage new consumers to discover kiwifruit and its nutritional benefits. "This segmentation into green, gold and red contributes to market awareness of the Oscar brand, which will continue to be promoted at points of sale," Primland stated.
Source: EuroFruit, 1 December 2021
Belgium: Sea freight Kenyan mangetout and sugar snaps
In Belgium, Special Fruit is experiencing a first this week – Kenyan mangetout and sugar snaps via sea freight. "Our focus on sea freight fits perfectly within our sustainability policy. We want to reduce our future carbon footprint," says Special Fruit's Lieve Michielsen. "It's not easy […] The weather in the country of origin has to be ideal for importing these vegetables by sea. Fortunately, the first arrival was of excellent quality. Now we have a year-round sea freight supply."
Source: Fresh Plaza, 23 December 2021
Netherlands: Continued increase in consumption of fresh fruit and vegetables
In 2021, the consumption of fresh fruit and vegetables continued to increase in the Netherlands (+3%) according to GroetenFruit Huis. This increase occurred at home (+3%) and in out-of-home catering (+2%). Since the start of the pandemic, Dutch households have made healthy eating a priority. In addition, the restaurant sector served more fresh fruit and vegetables in 2021 (+2%) but this represents –40% compared to 2019.
Source: Fruchthandel, 12 January 2022
Germany: Vegetable consumption and fruit imports in 2021
GfK's household panel data for fresh fruit and vegetable consumption in Germany shows that the Covid-19 pandemic has caused a higher demand for fresh vegetables than for fruit. But in 2021, the record figures of 2020 will not be reached because purchase volumes have decreased by about 1%. However, spending on fresh vegetables has increased by about 3% compared to 2020 due to moderate price increases. For fruit, logistical difficulties in moving produce have not yet taken their toll. Net imports of bananas have not decreased until the end of summer 2021, and the volumes of imported mangoes and papayas have even increased. Only avocados declined slightly in volume. Consumer prices were rather low between January and September 2021 for exotic and tropical fruits, except for papaya.
Source: Fruchthandel, 3 and 6 January 2022
UK annual spending on ethical products surpasses £100 billion for first time
Annual spending on ethical products and investments has surpassed £100 billion for the first time in the UK, as lifestyle changes linked to Covid and the climate crisis stoked demand for plant-based foods, second-hand clothes and furniture, and greener gadgets. The Co-op's Ethical Consumerism Report found that in the £14 billion ethical food and drink market, sales trends reflect people making changes to their diet, with demand for vegetarian and plant-based foods up 34% at £1.5 billion. Fairtrade and organic food also grew strongly, up 14% and 13% respectively.
Source: The Guardian, 31 December 2021
Global
APHIS will no longer accept non-original ePhytos after 2021
The USDA's Animal and Plant Health Inspection Service (APHIS) says that it will no longer accept copies of phytosanitary certificates and forms in 2022. The organisation had been allowing importers of plant commodities to upload copies of phytosanitary certificates and forms in response to the unprecedented challenges from the Covid-19 pandemic on trade. "Starting January 1, 2022, APHIS and U.S. Customs and Border Protection will accept only original phytosanitary certificates and forms for plant commodities," APHIS said.
Source: Fresh Fruit Portal, 13 December 2021
Tensions in sight on the nut market?
Despite the disruption caused by the Covid 19 pandemic, global demand for nuts remained strong in the 2020/21 marketing year. The majority of nut exports are up on the previous season and have even reached record international shipments, says the International Nut and Dried Fruit Council (INC). In response to this growing demand, world nut production has risen by 54% over the past decade. However, according to the latest INC data, world nut production is expected to fall by 8% in 2021/22 to around 5 million tonnes (mt) from 5.433 mt in 2020/21, due to production issues in various countries. Almonds, walnuts and pistachios are expected to show the largest declines, whereas cashew, hazelnut, pine nut, macadamia, cashew and groundnut production are expected to grow.
Source: Commodafrica, 30 November 2021
Lime market misses sales to bars and restaurants
December is usually a good month for lime sales. However, demand is currently lagging. "Limes are among the fruit and vegetable products that have suffered the most from the global pandemic. A lot of demand normally comes from bars and restaurants. And those sectors have been hit hard. All in all, 2021 hasn't been an easy year for limes," says Efrain Saucedo Nuñez of Fruta del Huerto in the Netherlands.
Source: Fresh Plaza, 8 December 2021