News digest: Agri-food markets, production and trade
06/12/2021
Posted by:

Zuzana Majeska

Category:

Africa, Avocados, Cameroon, Caribbean, Citrus fruits, Coffee, Fiji, Kenya, Mangoes, News, Nigeria, Pacific, Rwanda, South Africa, Tanzania, Uganda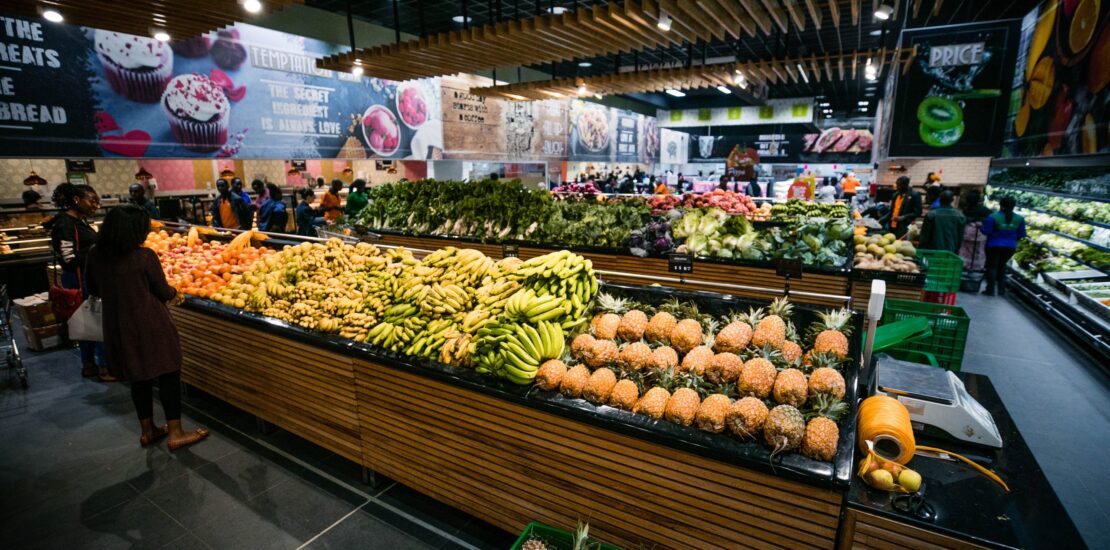 Agri-food
Africa
Rwanda: Rwanda plans to double its lending to agriculture
Rwanda plans to double its lending to the agricultural sector from 5.2 to 10.4% by 2024. The goal is to modernise agriculture, which now accounts for one-third of Rwanda's GDP. Small farms can rarely access financial services due to high interest rates (18-24% per year). Access to these loans will enable farmers to invest in new means of production and thus secure the food supply for a country whose food supply is still largely dependent on imports.
Source: Ministère de l'Économie, des Finances et de la Relance, 13 October 2021
Showcasing the role of coffee in the socio-economic development of African nations
The 61st IACO 2021 Annual Meeting took place from 16-19 November in Kigali, Rwanda, showcasing the important role that coffee plays in the socio-economic development of the 25 African coffee-producing nations. The continent currently has approximately 12 million coffee farming households directly involved in coffee production—one of the highest globally. According to the International Coffee Organization (ICO), Ethiopia and Uganda produced 13.1 million coffee bags representing about 69.8% of the total production for the year 2020 to 2021. But even with these successes, the sector still faces some challenges. For instance, back in September 2020, the issue of COVID-19 and the impact on Africa's coffee sector was brought to the fore when the Inter African Coffee Organisation (IACO) joined forces with ICO and CABI, to design an emergency intervention programme to alleviate the impact of the pandemic.
Source: CABI, 22 November 2021
Nigeria: Inadequate cold chain facilities
A webinar organised by the Multimix Academy, in collaboration with the Nigerian Institute for Transport Technology (NITT), highlighted the shortage of facilities and manpower to enhance distribution and transportation of temperature-controlled products, including horticulture, food and pharmaceuticals. Due to inadequate cold chain facilities, stakeholders have missed out on opportunities for exporting temperature-controlled goods to international markets. Producers are confronting the following cold chain logistics issues: inadequate storage infrastructure; power outages; many trucks lack the equipment to maintain the necessary temperature to preserve the integrity of fresh and frozen produce up to delivery.
Source: Fresh Plaza, 25 October 2021
Togo: An action plan for family farming
Family farming has been recognised since 2014 by the United Nations through the International Year of Family Farming. This action was to bring states to support this form of agriculture that feeds almost 90% of the world's population. Then, a 10-year period was decreed and named the United Nations Decade for Family Farming (2019-2028). This initiative was launched in May 2019 by the United Nations Food and Agriculture Organization (FAO) and the International Fund for Agricultural Development (IFAD). Togo has a national platform for the promotion of family farming in Togo (PNAFAT) and wants, by the end of December 2021, the establishment of a national plan for family farming. Mr. Arthur Zogan, permanent secretary of the national platform of family farming, expects that this national action plan will be a framework for mobilising resources and skills to support small producers and family farming in the country.
Source: Agridigitale Togo, 2 November 2021
South Africa: South Africa exports record volumes of oranges
According to Justin Chadwick, CEO of the Citrus Growers' Association, South Africa, has exported record volumes of navel oranges, with 27.2 million cartons achieved, just ahead of the 26.7 million recorded in 2018, coming in at just over 3% over the March 2021 estimate. Chadwick added that Senwas (central west) remained the biggest region with 7.6 million cartons; this yield was 8% more than estimates. "Western Cape is the second biggest with 7.2m cartons – 5% over estimate – while Sunday's River Valley, at six million, was 3% under the estimate. Patensie was 17% over estimate (2.6 million vs 3 million), whereas Nelspruit was 7% under estimate." Regarding fruit size and packing, Chadwick said: "Navels peaked at 72, 88 and 64. The 2021 season had high volumes but the fruit size was smaller. The peak weeks for packing were from week 22 to week 25, at a packing rate of two million cartons per week. The packing pattern was similar to the previous year."
Source: Fresh Plaza, 19 November 2021
Kenya: Reducing soil splash contamination of fine beans
A consortium of leading horticultural companies and researchers is investigating solutions to "soil splash" contamination of fine beans grown by commercial and smallholder farmers in Kenya for export to the UK. The group, which received funding from Innovate UK in 2019, is undertaking on-farm research in Kenya to evaluate the efficacy of spray applications using anionic polyacrylamides (PAMs) to minimise soiling of fine beans, which accounts for more than 25% of farm gate rejections due to "soil splash" contamination. Polymers such as PAMs have been shown to be effective at stabilising soil aggregates and preventing soil splash, capping and erosion. According to the consortium, PAMs do not degrade into acrylamide monomers or other toxic compounds under environmental conditions and do not pose a food safety risk. The research has the potential to make a significant impact since Kenya's agriculture sector contributes 30% to the country's GDP and accounts for 80% of national employment.
Source: Fresh Plaza, 22 November 2021
Uganda: Fruit canker disease decimates mango trees in Uganda
Fruit canker disease has destroyed hundreds of mango trees in Gulu and Nwoya, Northern Uganda. The disease attacks mango leaves and fruits of both natural and grafted species. Farmers in both districts say that the disease started appearing between July and October this year, during the heavy rains that fell at that time. The disease has since persisted, attacking young and mature mango fruits, leaves and flowers. Charles Akena, the administrator of the Northern Uganda Media Club (NUMEC) in Gulu city, stated that he has observed that mangoes on the trees in their compound are rotting away. He says that the disease has also affected several mango trees in his village in Koch Goma sub-county in Nwoya district.
Source: Fresh Plaza, 17 November 2021
South Africa, Tanzania: South Africa grants market access to avocados from Tanzania
South African officials have granted market access to avocados from Tanzania, ending a 10-year stalemate on the issue. Tanzanian growers produce their avocados during the South African off-season, when prices in the local market are extremely high. During this period the local trade normally imports fruit to supplement the local supply. Acting director of South African Plant Health, Jan Hendrik Venter, stated the decision has been reached after a successful virtual bilateral engagement. His statement reads: "On November 9, 2021, the National Plant Protection Organization of Tanzania (NPPO) provided a pre-recorded video presentation to the National Plant Protection Organisation of South Africa (NPPOZA) to verify and pre-test pest risk management practices in order to allow authorisation of avocados from Tanzania to South Africa."
Source: Fresh Plaza, 19 November 2021
Tanzania: Tanzanian farmers venture into avocado farming
Several farmers in Tanzania's Rombo district are venturing into avocado farming, which they said is paying more and is less expensive to maintain. One of the farmers in the district said he took over much of the coffee farm and changed the crops his parents were cultivating and started cultivating avocados. Next year which he expects 100% in profit from such farming. He said he previously had indigenous avocado trees that were not for commercial purposes. Now that he has been provided with free avocado seedlings by the Matonyok Organization, he will be able to grow commercial avocados for which there is a good market which will boost his revenues.
Source: Fresh Plaza, 24 November 2021
Pacific
Fiji: Fresh fruit import bill stands at $17 million in Fiji
The nation of Fiji imports $17 million of fresh fruits annually. These fruits include grapes, oranges, apples, pears and kiwi fruit together with $3.8 million of processed fruits. Fruit imports have substituted locally grown tropical fruits such as guava, mango, avocado, mandarin and other indigenous fruits in hotels and supermarkets. Agriculture Minister Dr Mahendra Reddy says Fiji has the potential to cut more than $24 million of its imports. Reddy says new farmers will help the sector achieve this goal as they had successfully met the selection criteria for assistance under the Ministry of Agriculture's 2021-2022 Fruit Tree programme. Through this assistance, the Ministry will provide budgetary and technical support to successful recipients that include land preparation, supply of agro-inputs and planting materials and as well as providing regular advisory services. Banana, orange, avocado, breadfruit, jackfruit, coconut, mangosteen, and rambutan fruit tree orchards will be set up by the Ministry at 45 sites.
Source: Fresh Plaza, 18 November 2021
Europe
The four Covid-induced consumer shifts that changed our attitude to fresh produce
The Covid pandemic has triggered four shifts in consumer behaviour in Europe which continue to influence the fruit and vegetable industry. It has resulted in more online shopping for fresh produce; however, a continuation of that shift to healthier consumption patterns cannot be taken for granted. Consumer behaviour has seen the following:
1. A shift from offline to online; fresh deliveries to the doorstep.
2. A shift between out-of-home and at-home; balance has not been restored.
3. A shift to larger shopping trips leading to changes in the shopping basket.
4. A shift to healthier diets; so far, the balance looks positive.
Covid sparked interest in both healthier diets and the immune system. Google searches for "fruit" and "vegetables" peaked during the first wave and vitamin C-rich products like citrus fruits were in high demand during that period.
Source: Fresh Plaza, 21 October 2021
Organics "part of the solution"
In September, the bi-annual Organic Food Conference 2021 took place both online and live from Warsaw, Poland, organised by IFOAM Organics Europe with the support of the Polish Chamber of Organic Food. The event was themed "The future of organic food", attracting over 150 participants from the organic food sector. Key points from the meeting included:
– Increasing both demand and supply of organic food is crucial to reach the EU's 25% organic land target laid out in the Farm to Fork and Biodiversity strategies.
– The PlanetScore, a life cycle analysis-based environmental label considering additional indicators, such as biodiversity, impact of pesticides and animal welfare, could be a comprehensive alternative as a basis for the "sustainable food labelling framework" rather than the NutriScore, already used in several Member States. Supply chain structure, cooperation among organic operators, fairness, packaging and the implementation of the new EU Organic Regulation, from 1 January 2022 were also discussed.
Source: Fresh Plaza, 8 October 2021
Avocados at different stages of ripening supplied in an "avocado box"
Supermarket app Crisp and avocado specialist Your Avojoy are joining forces to provide customers with perfectly ripe avocados all week long. Customers of the supermarket app can now order a sustainable egg box for avocados (an "avocado box") containing three avocados at different stages of ripening. Avocados quickly go from ready to overripe. Crisp and Your Avojoy have teamed up to solve this problem by offering two avocados that can be eaten immediately, while the third will be ripe over the course of the week. The avocados are delivered in unique packaging that offers extra protection. Since avocados are as vulnerable as eggs, the solution was obvious: an "egg box" for avocados, made from 100% recyclable cardboard. This way, the avocados arrive at customers' homes without damage (and therefore without brown spots). The concept is a first in Europe.
Source: Fresh Plaza, 20 October 2021
France: 2026 marks the end of plastic packaging for fruit and vegetables in France
As of 1 January 2022, plastic packaging for certain fruits and vegetables will be banned in France, according to a decree issued in France in mid-October in accordance with the anti-waste law for a circular economy. From that date, leeks, zucchini, eggplant, peppers, cucumbers, potatoes and carrots (non-early varieties), round tomatoes, onions, turnips, cabbages, cauliflowers and squash will no longer be allowed to be sold in France in plastic packaging. With regard to fruits, bananas, lemons, pineapples, mangoes, passion fruits and persimmons are also included. In order to give manufacturers time to come up with alternative solutions, a delay will be granted for some fruits and vegetables. For products such as certain tomatoes, early onions and green beans this will be until 30 June 2023. By 2026 at the latest, all fruit and vegetables sold in France will be free of plastic packaging.
Commodoafrica, 12 November 2021
Italy: development of avocado demand and production
The increase in the international demand for avocados is prompting many farmers to include this fruit in their production programme. Many projects have been launched in Italy, in the southern regions (Sicily or Puglia) which are the most suitable for the cultivation of this product. The promoters of these projects are driven by the higher profitability of exotic fruits such as avocados or mangoes compared to traditional citrus fruits and olives.
Source: Fruchthandel, 25 October 2021
Spain: Participation in Fruit Attraction 2021 exceeded expectations
The 13th meeting of Fruit Attraction saw the participation of 65,000 professionals from 110 countries. Although almost 90,000 people had attended the last on-site meeting, the expectations of Ifema Madrid were exceeded: "This event is very important for the industry as a whole, as it brings together professionals with maximum decision-making capacity. It offers the right place and the right time for campaign planning." Industry professionals' trust in the fair was also reflected in the number of international visitors, which accounted for 37% of the total. When it came to domestic visitors, Fruit Attraction 2021 was attended by a total of 703 companies from all Spanish production areas. The success lies mainly in the great interest of Spanish fruit and vegetable producers in international marketing, the fair is also held in a key month for campaign planning.
Source: Fresh Plaza, 27 October 2021
UK: Supply chain wastes 4.8 million tonnes of food, says study
New research by supply chain specialist Balloon One reveals that 4.8 million tonnes of food are wasted in the UK supply chain every year. The findings highlight the drastic action needed by various industries to combat food wastage, which is not only costly but also hugely detrimental to the environment. So how can businesses reduce their food waste? Balloon One suggests monitoring food waste; automating processes and improving inventory management are all steps in the right direction. Commenting on the data, Craig Powell, managing director at Balloon One, said: "The true cost of food waste in the supply chain really is shocking. With so many families going without meals, the food we're wasting is enough to feed everyone in the UK for over a month! Clearly there are steps we need to take as an industry to reduce our waste."
Source: Fresh Produce Journal, 23 November 2021
Global
Global overview: Pineapples
The global pineapple market is hugely variable depending on location this year, with the exotic fruit faring much much better in some countries compared to others. In South Africa, the lower purchasing power of consumers this year has led to a decrease in sales, whilst in the Netherlands the usual Christmas boost may be lacking this season. Meanwhile in the Americas, higher production and logistical costs may mean a significant increase in prices in future.
Source: Fresh Plaza, 19 November 2021
Global overview: Tomatoes
This season a common theme in the global tomato market is increasing pressure from viruses such as Tomato brown rugose fruit virus (ToBRFV), as well as continued abnormal weather patterns and rising production costs. Heavy rains affected the South African tomato harvest, and some producers lost much of their yield to pest damage last year (for instance the newish arrival Tuta absoluta). The increased cost of energy in most countries is of particular concern as the northern hemisphere switches to lit cultivation during the darker winter months. All these factors combined mean higher tomato prices across the board.
Source: Fresh Plaza, 26 November 2021
Trade
Africa
China-Africa trade jumps 40%
Trade between China and sub-Saharan Africa is exploding after the 2020 hiatus. In the first eight months of the year, trade jumped 40% to $162.7 billion, according to Chinese customs. For the whole of 2020, trade was down 11% from 2019 to $187 billion, after rising 2% in 2019 to $208.7 billion. Not surprisingly, South Africa is a partner of the Asian giant with trade up 66% to $34.7 billion. Over the first eight months of 2021, China's purchases reached $68.8 billion, up 45%. Agricultural products such as peppers, cashew nuts, sesame and spices were among the exports. Nigeria is China's most important African market. Alongside it are other English-speaking countries such as Tanzania (where soybean has been launched), Kenya (avocado, tea, coffee, roses), Ethiopia (coffee, soybeans), Namibia and Botswana (beef), Rwanda (coffee) and South Africa (fruit).
Source: Commodafrica, 26 October 2021
East African Community Secretariat sets out strategy for horticulture trade
The East African Community (EAC) Secretariat has developed a comprehensive strategy to boost intra-EAC trade in fruits and vegetables. EAC Deputy Secretary-General, Christophe Bazivamo, said that the fruits and vegetables value chain intra-trade strategy and action plan for 2021 to 2031 is projected to reach $25 million in value with global exports attaining $51.3 billion. The plan was unveiled at the EAC public-private dialogue on fruits and vegetables. More investments are needed in the nutritional and medicinal indigenous fruit and vegetable plants sub-sector, so as to improve production capacity, and strengthen research and development, innovation, packaging, market access and trade facilitation. Other envisaged aspects of the strategy are quality infrastructure, skills, policy coordination and elaborating a trade framework.
Source: Fresh Plaza, 22 November 2021
Cameroon: Changes in the issuance of certificates of origin
The Chamber of Commerce, Industry, Mines and Handicrafts of Cameroon (Ccima) has announced changes in the process of issuing a certificate of origin of goods. From 24 November 2021, the operation of obtaining the certificate of origin will be done from the e-Guce platform. Economic operators are invited to approach the help desk of the Single Window of Foreign Trade Operations (Guce). "With the digitized procedure, everything will now be done in a single click through the single form (e-FORCE) on the electronic platform of the Single Window" said the Ccima. It recalls that the certificate of origin of a good confirms the country of manufacture and production. Within the framework of the Economic Partnership Agreement with the European Union, it allows products to benefit from customs exemptions.
Source: Investir au Cameroun, 24 November 2021
COVID-19 IMPACTS
FRUIT LOGISTICA postponed to April 2022
The fourth wave of the coronavirus is making the situation worse in many European countries. Despite this, the industry's desire to meet in person remains unwavering. Under these circumstances, Messe Berlin has decided to postpone FRUIT LOGISTICA to a later date, and will therefore be held from 5 April to 7 April 2022. "We remain firmly committed to our goal of meeting there again. We believe the situation will begin to improve in February due to the precautionary measures taken. The new dates allow for a FRUIT LOGISTICA that will benefit our international guests and presenters. We are looking forward to welcoming people from all over the world again under better circumstances," says Managing Director Kai Mangelberger. With exhibitors from more than 80 countries, FRUIT LOGISTICA will once again present the entire global value chain of the fresh fruit industry in April 2022.
Source: Fresh Plaza, 26 November 2021
Britain drops southern African nations from its red list
On 14 December the British "red list" restrictions – applying to Angola, Botswana, Eswatini, Lesotho, Malawi, Mozambique, Namibia, Nigeria, South Africa, Zambia and Zimbabwe – were lifted. "Given that there is community transmission of Omicron in the UK and that Omicron has spread so widely across the world, the travel red list is less effective in slowing the incursion of Omicron from abroad," said the UK's Health Secretary.
Source: New York Times, 14 December 2021
EU to discuss easing omicron travel curbs on Southern Africa
European Union health ministers are discussing whether to adjust the travel curbs the bloc's nations have imposed on southern Africa in response to the Omicron variant. European nations last month suspended most air travel from South Africa and six other countries in the region to stem the spread of the new variant. Governments across the world tightened entry rules and some reintroduced quarantine measures, as airlines slashed thousands of flights. The EU coordinates travel guidelines within and into the bloc, but member nations are responsible for devising and implementing specific travel restrictions.
Source: Bloomberg, 6 December 2021
UNWTO criticises travel ban on Southern African countries
The World Tourism Organization (UNWTO) has criticised the travel restrictions introduced on travellers from countries in the African continent after the new strain of COVID-19 was discovered. UNWTO reminded governments that travel restrictions are discriminatory and ineffective measures that do not comply with the World Health Organization (WHO) recommendation. If restrictions are introduced, they must be proportionate, transparent, and scientifically based, considering how these restrictions affect vulnerable and developing countries.