News digest: Agri-food markets and production
18/03/2021
Posted by:

Zuzana Majeska

Category:

Africa, Bananas, Benin, Burkina Faso, Caribbean, China, Ethiopia, France, Gambia, Ghana, Guinea-Bissau, Kenya, Mali, News, Pacific, Spain, Tanzania, Zimbabwe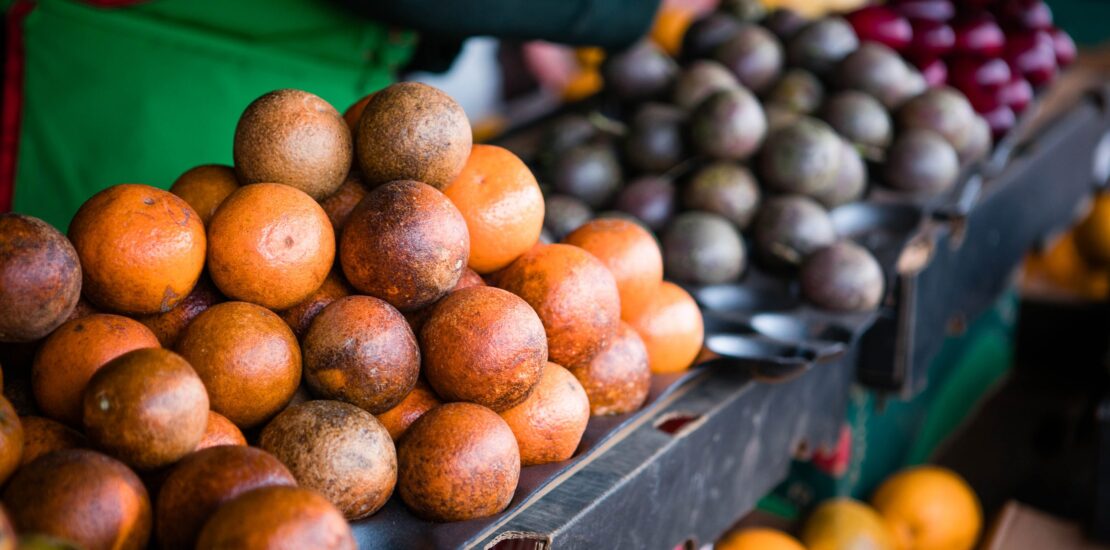 Global
Organic farming is still gaining ground
Global organic agriculture is progressing in small steps again in 2019, with a 1.6% increase in the global surface area – an additional 1.1 million hectares (ha) – to 72.3 million ha (including land under conversion), with Oceania in the lead, in fact Australia (nearly 50%), followed by Europe (23%) and Latin America (11%) (Commodafrica, 3 March). But compared to the world's agricultural surface area, the result is still modest (1.5%). The countries that have progressed the most in 2019 are India, the United States, and France neck and neck with Bolivia. Sales are expected to be at about the same level as in 2018 at €106 billion, almost the same amount as the world chocolate market. However, some countries are showing double-digit growth rates, such as France (+13.4%). Overall, the United States is the largest market (€44.7 million), followed by Germany (€12 million) and France (€11.3 million).
The World of Organic Agriculture: launch of 2021 edition
The global market for organic food reached €106 billion in 2019. The United States is the leading market (€44.7 billion), followed by Germany (€12.0 billion) and France (€11.3 billion) (IFOAM News, 17 February). In 2019, 3.1 million organic producers were reported. India continues to be the country with the highest number of producers (1,366,000), followed by Uganda (210,000) and Ethiopia (204,000).
Overview: Global banana market
According to Fresh Plaza (26 February) the banana market is stable in many countries, without unexpected peaks or dips in demand. The supply is also stable. There have been some delays in sea freight in recent weeks, but these issues seem to have been resolved. Banana prices are at a normal level, but in some countries they are showing a slight upward trend. At the production level, things are normal, with the exception of some areas that have had to deal with extreme weather conditions. These conditions are not having a major impact on the global supply.
Africa
10% of Africans' purchases of are through modern distribution
Although modern mass distribution has developed in recent years in Africa, with shopping centres doubling in 10 years to reach 579 (excluding South Africa), this sales channel represents only 10% of the total value of retail sales (Commodafrica, 25 February). Is it only a question of habits or purchasing power? The Standard Bank Africa Cosumer Insights Report 2020 study sheds light on consumer behavior in four African countries: South Africa, Ghana, Kenya and Nigeria.
Lower banana exports from Africa to the European market in 2020
Banana exports from Cameroon, Côte d'Ivoire and Ghana to the European market were lower in 2020, down 3% compared to 2019, according to the specialist FruiTrop (Commodafrica, 3 March). On the other hand, the regional market is developing and offers an alternative to the European Union, especially in times of crisis. Côte d'Ivoire is increasingly turning to neighbouring countries – Burkina Faso, Mali, Mauritania, Niger and Senegal – to represent 16% of its volumes in 2019, i.e. a doubling in five years. Covid-19 partly explains the drop in exports to Europe, which is 3% for Côte d'Ivoire, 4% for Cameroon and 9% for Ghana.
How West Africa's cashew companies have weathered the Covid-19 crisis
The pandemic has exposed the fragility of the cashew sector's increasingly globalised supply chain – close to 90% of West Africa's raw cashews are exported to Vietnam and India, where they are processed, packaged and sold to EU and US markets. An article in OECD Development Matters (4 March) suggests that governments in West Africa have a vital role in creating a strong investment climate in their countries to attract impact investment to the value chain.
Tanzania, Burundi: New railway project to link the two countries
Tanzania and Burundi have announced the construction of a 190 km railway line linking Isaka (Tanzania) to Musongati (Burundi) (De l'autre côté de l'Afrique, 22 February). The aim is to open up Burundi and improve its mining exports via Tanzanian ports. Fundraising of US$1.9 billion is the first stage of the project.
Kenya Flower Council Flowers and Ornamentals Sustainability Standard recognised
The Kenya Flower Council (KFC) Flowers and Ornamentals Sustainability Standard has been recognised compliant with the FSI2025 Environmental benchmark criteria, and as such is one of the first standards to be included to the Environmental scope of the Floriculture Sustainability Initiative Basket (FSI, 25 February). Other floriculture schemes are currently being reviewed for benchmarking and are expected to be recognised as compliant soon. The benchmarking is open for floriculture schemes that want to demonstrate good environmental practice and to be recognized and accepted by FSI and its members.
Kenya: Extension of agricultural insurance programme
As part of the Kenya Climate Smart Agriculture Project, the Government wants to extend its agricultural insurance programme to four new counties, from 33 to 37 (De l'autre côté de l'Afrique, 1 March). The executive has just launched a call for tenders, running until mid-March, for companies to develop crop insurance products that will be distributed at a subsidised price to producers in the four new counties.
Kenya: Large-scale experiment for armyworm biocontrol
The Nairobi-based International Centre of Insect Physiology and Ecology (ICIPE), with the support of Kenyan partners, is conducting a large-scale release of insects (Telenomus remus, Trichogramma chilonis, Cotesia icipe) to parasitise the eggs or early larval stages of the fall armyworm (De l'autre côté de l'Afrique, 1 March). The results are very encouraging, with parasitism rates increasing by 38–55%, but require limiting the use of broad-spectrum pesticides in the vicinity of the release areas.
Kenya: InVivo group acquires Kenyan biocontrol company Dudutech
The French cooperative union InVivo, through its subsidiary Bioline AgroSciences, has announced the acquisition of the Kenyan biocontrol company Dudutech, one of the main producers of biocontrol products in Africa (De l'autre côté de l'Afrique, 1 March). With this acquisition from the British company Flamingo, one of the world's leading producers and sellers of flowers, the French company is pursuing its internationalisation strategy and strengthening its global position in the production and distribution of biocontrol solutions. Bioline Agrosciences becomes the second French biocontrol company to have a production site in Kenya, after the Eléphant Vert group and its subsidiary Kenyabiologics.
Tanzania: EU-support will include strengthening SPS services
On 16 February in Dodoma, the Permanent Secretary of the Ministry of Finance and Planning, Dotto James, and the European Union Ambassador to Tanzania, Manfredo Fanti, signed a Memorandum of Understanding for a total grant of €111.5 m to be used in mainland Tanzania and Zanzibar (De l'autre côté de l'Afrique, 22 February). Among the projects, €9.8 m will be dedicated to the development of the beekeeping value chain, €9.8 m to the strengthening of phytosanitary plant health services, and €29 m to the development of sustainable cooking solutions.
Tanzania: COLEACP working with TAHA to create horticulture training programme
COLEACP is working with the Tanzania Horticultural Association (TAHA), the Nelson Mandela African Science and Technology Institution (NM-AIST) and the World Vegetable Center (WorldVeg) to establish an accredited training programme offering certification and diploma courses (De l'autre côté de l'Afrique, 22 February). The programme is targeted at Tanzanian stakeholders but may be open to other countries in Eastern and Southern Africa.
Benin: Glo-Djigbé special economic zone launched
The Glo-Djigbé special economic zone dedicated to the processing of agricultural products will eventually cover an area of 1,640 hectares (Commodafrica, 11 February). It will be developed in two phases: first 635 ha, including 485 ha of industrial, commercial and storage area, infrastructure and common facilities; then an additional 1,005 ha. This zone will host cashew processing, spinning, cotton weaving, garment manufacturing and food processing industries.
Burkina Faso relaunches the Sono-Kouri hydro-agricultural development project
The financing of more than US$20 million from the Saudi Development Fund for the Sono-Kouri Hydro-Agricultural Development Project was granted by the government in mid-February 2021 (Commodafrica, 19 February). It will secure 2000 hectares of irrigated land and develop intensive livestock, fish and fruit farming. This project is part of the National Economic and Social Development Plan for the period 2016–2020.
The Gambia launches ambitious agricultural development project
In early February 2021, the Government launched the Resilient Organisations for Smallholder Transformative Agriculture (ROOTS) programme ($80 million) with the objective of improving food security, nutrition, smallholder livelihoods, climate change resilience and market access (Commodafrica, 12 February). It is funded by the International Fund for Agricultural Development (IFAD) and the French Development Agency (AFD) and will run for six years – starting on 1 January 2021 – in the country's five administrative regions to increase productivity in the rice and vegetable sectors.
Ghana at the heart of the maritime link between Africa and South America
From Terminal 3 of the Meridian Port Services (MPS) at the Port of Tema, shipping lines CMA CGM and MSC have each launched their service between Africa and South America (Commodafrica, 23 February). CMA CGM offers a South America–West Africa service: a direct link between Brazil, South America and West Africa with the ports of Durban, Cape Town and Luanda in the loop. This provides a greater opening to the international market for both Ghanaian and sub-regional operators
Guinea Bissau: CFAF 5 billion support from BOAD
A loan of CFAF 5 billion (€7622 million) has been approved by the West African Development Bank (Banque ouest-africaine de développement, BOAD) for the support project for the intensification of food production (projet d'appui à l'intensification de la production vivrière, PAIPV) (Commodafrica, 25 February). The project aims to develop the potential of unused land through the development of strategic crops.
Mali: €2 million to support the mango sector
The International Finance Corporation (IFC) has granted a €2 million loan to the Centre d'étude et de développement industriel et agricole du Mali (CEDIAM) (Commodafrica, 19 February). The aim is to support CEDIAM's development, create jobs, facilitate producers' access to markets, and increase mango production and exports, including exports of mango puree and concentrate to Europe and other markets. Farmers working with the structure will benefit from training to improve their agricultural practices and increase their income.
Ethiopia's first agricultural bank
The creation of the first agricultural bank in Ethiopia has been approved (De l'autre côté de l'Afrique, 1 March). The proposal, initially formulated by the Agricultural Transformation Agency, has now been taken up by the Ministry of Agriculture. More than 3000 farmers and agricultural value chain actors are expected to be shareholders. Access to finance, but also to foreign currency, is key for the agricultural sector, especially for the purchase of inputs. This first bank, specialised in the agricultural sector, aims to remove these obstacles.
Ethiopia: turning clouds into rain
To boost rainfall and agricultural production, Ethiopia will be experimenting with technologies developed in the United Arab Emirates in the coming months (De l'autre côté de l'Afrique, 1 March). Ethiopia is often seen as the castle of East Africa, receiving no water beyond its borders, but feeding into the rivers of neighbouring countries. Nevertheless, the seasonality of the rains and the long periods of drought are a major constraint to agricultural development in some areas.
Zimbabwe: citrus export agreement with China
Zimbabwe and China may soon finalise a citrus export agreement (Fresh Plaza, 15 February). Zimtrade (Zimbabwe's export promotion and development agency) is negotiating with the Chinese authorities on behalf of the government. This agreement should open up a new market for the sector, which until now has only been served by the European market.
Europe
Laser marking to replace plastic in organic fruit and vegetables
Labels could soon be replaced by Natural Branding, which involves tattooing the skin of fruit and vegetables with a laser (Jonathan Le Borgne, blog post, 4 February). This innovation would drastically reduce plastic packaging. The technique consists of removing a thin layer of skin using a beam of light. It is safe, does not alter the taste of the products and does not affect their shelf life. This process was approved by the European authorities in 2013 and is already being tested on several products in the Netherlands, the UK and Sweden.
Auchan to transform hypermarkets into marketplaces
With the hypermarket model losing momentum, Auchan is opting to transform its vast shop base into convenience retailers (Fresh Plaza, 10 March). The group is now investing massively in drive-through and delivery services. It is also seeking to transform its hypermarkets into physical "marketplaces", "by welcoming producers and farmers directly into our shops, with corners". It also wants the hypermarket to become a logistical platform capable of delivering to customers close to where they live or work, via lockers or Auchan Piéton sales outlets. Watch the interview on the Good Morning Business programme on BFMTV.
Carrefour Bio removes plastic from its packaging
For its organic products, Carrefour wants to achieve an 80% share of recyclable, recycled or compostable packaging (Emballages, 22 February). Carrefour has already replaced the packaging of its organic bananas with adhesive tape. In addition, a corrugated cardboard solution has been adopted to replace the plastic trays of certain fruits and vegetables (cherry tomatoes, strawberries, etc.), representing a saving of 15 tons per year.
France: Confidence in fresh fruit and vegetables in 2020
CSA Research conducted an online survey of French people at the end of 2020 to assess the evolution of their confidence and concerns about the fresh fruit and vegetables they eat (FranceAgriMer). The level of confidence remains high compared to 2019: 93% for vegetables and 92% for fruit. The health crisis has not had any effect on this level of confidence and consumers are increasing their confidence in fruit and vegetables from France. Labels and logos still reassure the French, and confidence in farmers continues to grow. Finally, although the French gave preference to local shops and retailers during the containment periods, confidence in large-scale distribution is on the rise.
Spain: Seville turns leftover oranges into electricity
A pilot scheme in the Spanish city of Seville will use methane from fermenting fruit to create clean power for a city water plant (The Guardian, 23 February). The initial scheme will use 35 tonnes of oranges to generate clean energy to run one of the city's water purification plants.