News digest: Agri-food markets and production
20/09/2021
Posted by:

Gaetan Dermien

Category:

Africa, Apples, Avocados, Bananas, Berries, Caribbean, Cherries, Citrus fruits, Ginger, Mangoes, News, Onions, Pacific, Papayas, Pineapples, Tomatoes, Watermelons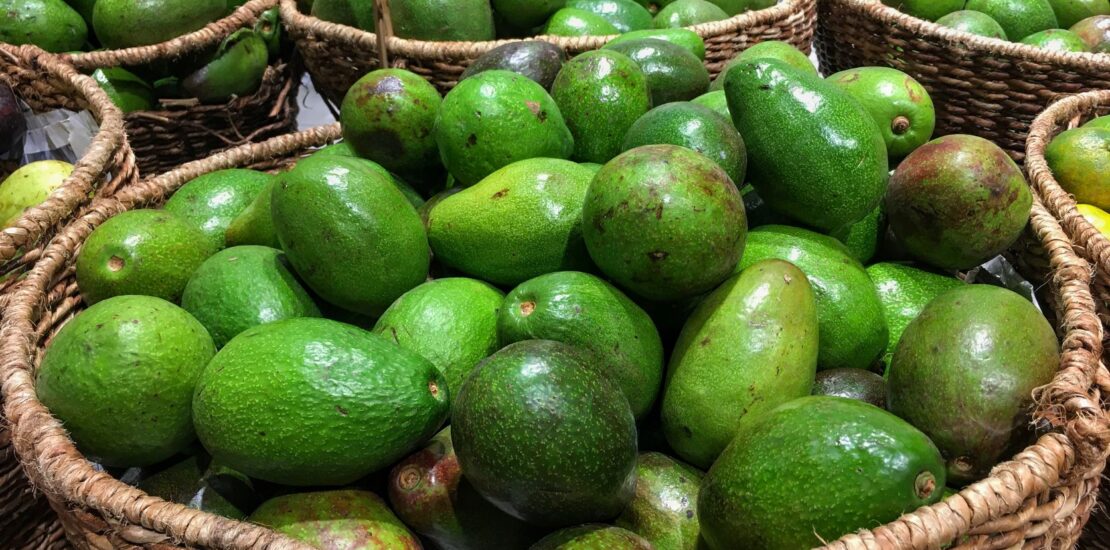 AFRICA
Réunion Island vanilla gets EU Protected Geographical Indication
Vanilla from Réunion Island has just been registered by the European Commission in the register of Protected Geographical Indications (PGI). Its reputation is based on its unique aromatic bouquet, the result of the plant's perfect acclimatisation on the volcanic slopes of the east of the island and the know-how developed by the people of Reunion.
Source: Commodafrica, 30 August 2021
Opportunities for Ethiopian avocados
"Ethiopia has huge potential in avocados" says Evert Wulfrank of Durabilis, "but producers need to be responsible for where and how they produce." Durabilis is a Belgium-based company that runs operations in Ethiopia. This company had the opportunity to access the Ethiopian avocado market and saw real potential. To facilitate exports, a railway to Djibouti's port areas is being constructed and storage facilities are being put in place. Avocado export volumes will increase due to the determination of farmers to produce in a sustainable manner.
Source: Eurofruit, 18 August 2021
Kenyan smallholder farmers increasingly focus on avocados
Kenyan farmers are increasingly interested in growing avocados because it requires less labour, offers higher yields and is technically less expensive. This enthusiasm on the part of these farmers has enabled Kenya to become one of the top five avocado producers in the world and the most exported fruit in the country.
Source: Fresh Plaza, 5 July 2021
Aldi funds Kenyan vegetable packhouse
Aldi UK has funded construction of a vegetable packhouse in Kenya to help smallholder farmers. The packhouse, in Cherangany, Trans Nzoia County, will make it easier for farmers to market their fresh horticultural produce and reduce post-harvest losses. The packhouse, the only one of its kind in the county, is designed to minimise spoilage, increase packaging efficiency and reduce transport costs for export buyers delivering to Nairobi. It is the work of international NGO Farm Africa, through its Growing Futures project.
Source: The Grocer, 13 July 2021
Kenya: Isiolo International Airport set to improve fresh produce sales
Isiolo, Meru and Laikipia county growers are set to benefit from the intervention of national government agencies in efforts to fast track the completion of cargo shades at the Isiolo International Airport. The agencies, led by Fresh Produce Consortium of Kenya (FPC Kenya), Directorate of Miraa and Pyrethrum and Kenya Plant Health Inspectorate Service (KEPHIS), intend to expand the market for the fresh produce industry. Small-scale farmers are the main targets, as the facility will enable them to reach out to domestic, regional (East African Community) and global markets by cutting short the travel distance of the produce from the growers' perspective.
Source: Kenya News Agency 9 August 2021, Fresh Plaza, 10 August 2021
Kenya: Demand remains high in Karakuta
Karakuta Farm, located in northern Kenya in Juja, specialises in avocado production. With its SheTrades Commonwealth programme, avocado is fast becoming a valuable tool for empowering Kenyan women. Despite the health crisis, demand for avocados is still quite high and Karakuta has been able to establish an efficient and very strict traceability system, but it is often disrupted by the vagaries of the weather. About 90% of Karakuta's avocados go to the UK, but according to CEO Grace Ngungi, the German market is on their radar.
Source: Eurofruit, 9 August 2021
Kenya: New Horticultural Crops Regulations
Kenya's Agriculture and Food Authority is working with county governments to enforce the Horticultural Crops Regulations, which are now law. They cover packaging, transportation, distribution and cleaning of horticultural produce.
#HorticultureRegulations – The Agriculture and Food Authority / @kenya_afa is working with county governments to enforce the Horticultural Crops Regulations, which are now law.

They cover packaging, transportation, distribution & cleaning of #horticulture produce.#KenyanGrown pic.twitter.com/iUXoN4LoAn

— Kenyan Grown (@KenyanGrown) August 16, 2021
1. The package weight of all horticultural produce shall not exceed 50 kg. 2. Horticultural produce shall not be stored or transported together with other materials that may lead to contamination or adversely affect quality. 3. Horticultural produce aggregation done on the ground along roadsides shall not be allowed. 4. Transportation of horticultural produce should be in a covered and well ventilated vehicle.
Source: Kenyan Grown, 16 August 2021
Kenya: Rainwater used for 'thirsty' avocados
Kenyan avocado producer and exporter Kakuzi is going the extra mile to change the narrative around avocados and water consumption, using rainwater to irrigate its orchards. To reverse adverse effects to the environment and address climate change, Kakuzi has invested heavily in rainwater harvesting, storage and responsible water use within its avocado orchards. "By managing large areas of land as environmental water catchments and constructing earth dams, Kakuzi is able to irrigate the 900 ha of avocado orchards by using only the rainwater captured during the five-month wet season," the firm states. "A further 400 ha of macadamia orchards are also irrigated using the same water harvesting method."
Source: Eurofruit, 19 August 2021
Rwanda selected to host continental e-trade platform
The African Union, through its department of Economic Development, Trade and Mining, has selected Rwanda as the continental headquarters for the African e-Trade Group. The development will facilitate the group's ambition of supporting 600,000 SMEs in Africa over the next five years. The African e-Trade Group is a social entrepreneurship initiative that aims to provide a comprehensive e-commerce platform to enhance the role of Africa's SMEs in inter- and intra-African trade.
Source: The New Times, 8 July 2021
Tanzania: Distribution of free avocado seedlings
Tanzanian Prime Minister Kassim Majaliwa has directed all District Councils growing avocado to establish nurseries for the production of seedlings to be distributed to farmers freely. "Avocado is one of the crops with high return and has less production cost in comparison to others… people should be inspired to expand their farms taking into account that the government will support its production from the preparation of farms to searching for the market," said Majaliwa. The news comes amid reports that Tanzania is on the cusp of gaining access to the South African avocado market.
Source: FreshFruitPortal.com, 4 August 2021
Tanzania: Non-chemical fertiliser gaining ground
A new fertiliser in Tanzania is gaining ground in the Tanzanian agricultural sector: Hakika organic fertiliser. The excessive use of chemical fertilisers by farmers is detrimental to the health of the soil, hence the creation of a chemical-free and effective fertiliser. In addition to being locally produced and chemical-free, this fertiliser helps to revitalise the soil to improve productivity, which should help to increase exports. An appeal was made to farmers to promote the use of this product and non-chemical inputs.
Source: Fresh Plaza, 23 July 2021
Tanzanian producers see the potential of avocados to fight poverty
Tanzania is the third largest avocado-producing country in Africa, behind South Africa and Kenya. Avocados thrive in many parts of Tanzania, and there is potential to use them to free Tanzanians from poverty and improve their nutrition. But the low production of avocados by Tanzanian farmers deprives them of a prior advantage from the fast-growing sub-sector. Yet, according to a fruit researcher at the Tanzania Agricultural Research Institute (Tari-Uyole) in Mbeya Region, Tanzania is a land suitable for producting quantities of avocados.
Source: Fresh Plaza, 23 August 2021
Tanzania: Exports exceed imports from Kenya for the first time in decades
According to data from the Kenya Revenue Authority, Tanzania's imported goods have risen by 70.06%, outpacing exports by 21.09%. Kenya's imports from Tanzania increased by almost three-quarters year-on-year in the six months to June 2021. This is because the trade relationship between the two nations has been replaced by an improvement in trade flows since the presidents of these nations committed to reinvigorating trade and recreating the smooth flow of goods and services.
Source: Fresh Plaza, 13 August 2021
Tanzania targets wider African banana market
To meet external market supply and local demand, the Tanzanian Government wants to increase its banana production. Classified as a strategic crop, Tanzania is convinced that bananas have the potential to meet food security and commercial needs. To this end, an action plan bringing together TAHA, the horticultural industry champion, crop scientists, researchers, marketing experts and all stakeholders in the crop will be developed with the aim of developing the full potential of the banana crop to ensure domestic consumption and take a large share of the African export market.
Source: Dailynews, 23 August
Tanzanian avocado exports soon to reach South African tables
Exports of Hass and Fuerte avocados from Tanzania to South Africa have been intercepted due to health concerns. The Tanzanian avocados allow South Africa to supplement their relatively small avocado crop, which is harvested between December and March. South African importers are therefore expecting to receive their product on the market by December.
Source: Fresh Plaza, 11 August 2021
South Africa: Durban port bottleneck creates future problems for citrus market
Due to the considerable increase in volumes of fresh produce going to market, the port of Durban has experienced a dynamic volumes which have created constraints on exports. There was a 13% increase in the volume of exports and a decrease of R3.08 per kg of fresh produce. In order to regulate the situation, the Citrus Growers' Association and the exporters' forum requested citrus growers to reduce the volume of produce going to the port of Durban.
Source: Fresh Plaza, 13 August 2021
South Africa: Pineapple prices rise 74% following alcohol ban
Since the ban on alcohol in South Africa, the price of pineapple has risen considerably. The price of pineapple is now 7.32 rand per kilogram on a weekly basis. This increase is due to the decision by the South Africans to expand the pineapple brewing business. There is also a new dynamic for bananas and apples, while lemons and avocados remain stable.
Source: Fresh Plaza, 12 July 2021
KZN and Gauteng unrest: Citrus industry rolling out a recovery plan to continue exports
For some time violence has been seen in the KwaZulu Natal and Gauteng regions, blocking passage between the production areas and the port of Durban. These disruptions are having a particularly severe impact on the citrus sector, which is normally in season this month. The closure of the port of Durban has disrupted citrus exports and supplies to local markets. But the Citrus Growers' Association (CGA) has ensured that citrus exports are maintained by diverting goods to other ports for export and agencies. The CGA, in collaboration with the government and AGBIZ, is trying to restore the situation by finding alternatives to revitalise the sector.
Source: Fresh Plaza, 19 July 2021
Adhesive agri-tape extends the benefits of compostable plastic products
A new gadget has been launched on the South African market: adhesive agro-tape. This agricultural tape is 100% compostable, opaque and less visible than conventional tape. It is strong and elastic, and provides a good, firm bond to all types of cuttings and branches. Made from corn starch, cellulose and non-GMO vegetable oil (no palm oil) in Italy using proprietary technologies, this organic plastic tape is environmentally sustainable. Several farmers have already tested this tape and testify to its effectiveness.
Source: Fresh Plaza, 18 August 2021
South Africa: Avocado pack house for the future built in Limpopo
In Limpopo, South Africa, one of the largest avocado handling facilities, the Mooketsi Packhouse, is being built. This 11,200 m2 facility will pack avocados and tomatoes with a capacity of 70,000 tonnes per annum, provide facilities for world-class packaging, and offer access to new markets for Limpopo avocado growers.
Source: Fresh Plaza, 15 July 2021
South African Valencia estimate further reduced
South African fruit exports to Valencia continue to decline. Since the start of the season, a reduction in exports to Valencia of almost 3 million cartons of fruit has been made and the South African Valencia focus group is planning to further reduce these exports. A difference of 10 million cartons between shipments and cartons packed was noted following the week-long packing break. It is expected that the navel will end up close to the initial crop estimate of 26 million 15 kg cartons.
Source: Fresh Plaza, 18 August 2021
South Africa's first saffron season exceeds expectations
This year, South Africa has embarked on the production of a new crop: saffron. Under the right conditions, the saffron bulb can multiply about three times a year on average. With a 95% success rate, South African farmers are optimistic about the expansion of the industry. Declared to be of superior quality by the ISO classification, South Africa is becoming one of the world's leading suppliers of saffron. In terms of marketing, the Middle East seems to be interested in the crop and negotiations have already started with various parties.
Source: Fresh Plaza, 17 August 2021
Eosta partnership up for award
COLEACP member Eosta has announced that its partnership with citrus grower Groenheuwel in South Africa has reached the finals of the Eco-Logic Climate Change Award. Groenheuwel has been nominated for the award because its organic cultivation method produces less carbon dioxide and sequesters more carbon in the soil. In 2020, the group had installed 2775 solar panels producing 2393 MWh of energy per year. Its large warehouse now runs largely on solar energy. Soil & More Impacts in Hamburg calculated that the production of organic citrus for Eosta in 2020 had saved around 280,000 kg of carbon dioxide compared with conventional cultivation. The savings in electricity consumption – thanks to the solar panels – amounted to 2.3 million kg of carbon dioxide per year. Combined, this totalled 2.6 million kg of emissions saved per year. The winners of the Eco-Logic Awards will be announced at the COP26 climate conference in early November.
Source: Eurofruit, 3 September 2021
State of the citrus industry in Benin
In an article in Fresh Plaza, phytopathologist Fabrice Afloukou, a specialist in citrus pathology, describes the challenges and prospects of citrus growing in Benin. The article covers Citrus tristeza virus and its insect vectors (Aphis gossypii and Toxoptera aurantii), present in Benin and recently reported in abundance in Nigerian states (Ogun, Osun, Oyo and Lagos) neighbouring the production areas of Benin, and explains why there is high disease and pest pressure on citrus in Benin.
Source: Fresh Plaza, 23 July 2021
Trafule, a new fruit and vegetable processing plant in Côte d'Ivoire
The Minister of Trade and Industry in Côte d'Ivoire recently inaugurated a new fruit processing plant, Trafule, in the Agneby Tiassa region. This 6.3 million FCFA investment will be used to produce tomato concentrate and mango and pineapple juice, which will generate direct and indirect employment for producers in the region. The plant will also help limit post-harvest losses.
Source: Commodafrica, 19 July 2021
Ghana: Launch of second phase of the Econobio programme
At the end of June 2021, France and Ghana signed the second phase of the Econobio programme of the NGO Noé. Econobio II is funded by AFD, the Critical Ecosystem Partnership Fund and the Sofi Tucker Foundation. During phase 1, 4900 producers, 50% of whom are women, were "empowered" and five sustainable value chains were boosted: organic shea butter, organic virgin coconut oil, honey, organic and "Climate Smart" cocoa and okra. The second phase has several objectives including the restoration of forest land (300,000 ha), planting 150,000 local trees, and investment in processing facilities to enable 5,500 local producers, 50% of whom are women, to improve their living conditions.
Source: Commodafrica – 1st July 2021
Pineapple cultivation boosts Ghana's exports
2019 was marked by an increase in demand for pineapple on the world market, a situation that has allowed Ghana to increase its pineapple exports to the world markets. According to Stephen Mintah, Managing Director of Ghana's Sea Freight Pineapple Exporters and President of COLEACP, the current challenge is to compete in the market in terms of price and obtain capital to produce better. With its favourable climatic conditions, Ghana is able to produce very fresh and sweet fruit to meet world demand.
Source: Fresh Plaza, 17 August 2021
Ghana: Tomatoes are on the move
Production of tomatoes in Ghana has hardly increased in recent years. A quarter of domestic consumption is imported, largely informally from Burkina Faso. The CSIR Crops Research Institute Ghana has developed five new tomato varieties that are now being introduced in the Agortime-Ziope district of the Volta region and will also be introduced in other parts of the country, particularly in the Ashanti and Bono regions. The new varieties are resistant to tomato yellow leaf curl virus (TYLCV), have high yields, and mature more quickly. A further step towards processing was taken recently with the inauguration of a tomato processing plant at Domfete in the Berekum West District of the Bono Region, built by the Ghanaian group Weddi Africa Ltd, with a processing capacity of 40,000 tons of fresh tomatoes per year and a 500-ton cold room.
Source: Commodafrica, 30 August 2021
Ghanaian vegetable exports to EU market
Interceptions of harmful organisms in commodities exported from Ghana to EU markets have fallen from a peak of 330 in 2014 to 11 in 2020. This is in part due to the just-completed project "Strengthening the horticulture sector in Ghana to enhance exports to the EU", funded by the Netherlands Facility for Sustainable Entrepreneurship and Food Security (FDOV) and implemented by CABI with local partners. The project was executed through a public-private partnership involving the government, commercial farmers, exporters and Dutch importers to overcome some challenges of the horticulture sector.
Source: CABI blog, 17 August 2021
Ghana and Ethiopia: Solar Cold Chain Research Centers to cut postharvest losses
Charles L. Wilson of the World Food Preservation Center argues that the most substantial way to reduce postharvest food losses in developing countries is to strengthen their cold chain, where most food losses occur during food processing, transport and storage. In order to maximise their impact on reducing postharvest food losses in Africa, five universities in Ghana and Ethiopia have joined together to plan "Solar Cold Chain Research Centers".
Source: World Food Preservation Center via LinkedIn, 23 April 2021
Ghana: Tariff liberalization with UK
From 1 September 2021, Ghana will undertake a series of tariff liberalisations as part of measures to meet the requirements under the Ghana-UK Interim Trade Partnership Agreement (ITPA). This will see Ghana reduce some tariffs on goods coming from the UK. The Ghana-UK ITPA was ratified by the Parliament of Ghana in May this year after the UK completed processes to exit the EU. The move provided an opportunity for the two countries to renegotiate new tariff regimes since the UK could no longer rely on the EU trade terms with its partners.
Source: Fresh Plaza, 1 September 2021
Nigeria: Farmers empowered to boost ginger production
Agrolog General Services Ltd in collaboration with the Mastercard Foundation will support 60,000 smallholder farmers in vulnerable indigenous ginger farming communities in Kaduna State. The partnership will provide immediate materials, capacity and structural support to boost ginger production and increase work opportunities for young people and adults in Nigeria. The Managing Director of Agrolog, Dr Manzo Maigari, explained that in addition to improving yields of ginger from 18 to 25MT/ha, the intervention will also create 60,000 on- and off-farm jobs that will benefit farmers and their communities.
Source: Mastercard Foundation, 25 August 2021
Senegalese onion producers hit by surplus
Senegal is experiencing an onion glut, with prices plummeting. The country's farmers, who produce about 450,000 tonnes of onions a year, blame the problem on increased foreign competition and a lack of storage capacity. But the government also claims that farmers have overproduced this year, flooding the market with onions and driving down prices. The onion sector in Senegal has long been plagued by problems. Almost a third of the crop is lost each year. The UN Food and Agriculture Organization noted in a 2018 report that the use of poor quality seed by Senegalese farmers contributes to the problem.
Source: Fresh Plaza, 7 September 2021
Cameroonian banana exports down 17% in July 2021
Three Cameroonian operators, Plantations du Haut Penja (PHP), Cameroon Development Corporation (CDC) and Boh Plantation (BPL), together exported 12,459 tonnes of bananas in July 2021 compared to 15,157 in June 2021, a drop of 17.80% (2,698 tonnes). Nevertheless, in comparison with last year's figures for the same period, exports are up. Overall, 12,459 tonnes were exported in July 2021, compared to 11,695 tonnes in July2020, an increase of 764 tonnes (6.53%).
Source: Fresh Plaza, 11 August 2021
CARIBBEAN
Dominican Republic has great potential to produce dragon fruit for export
Mariana Tavárez, deputy administrator of the Dominican Agricultural Supply Markets (Mercadom), says that "we must bet on this crop and support producers who are in the business, as well as encourage others who have not yet decided to enter into production, as it is a crop that produces up to six crop cycles per year." According to Tavárez, local pitahaya production has been rising, with a new group of consumers looking for this exotic fruit. Dragon fruit has become a profitable and sustainable product with the potential to reach international markets.
Source: Fresh Plaza, 20 july 2021
Dominican Republic: First exports of avocados and pitahayas to UAE
The Minister of Foreign Affairs of the Dominican Republic, Roberto Alvarez, confirmed that the country had sent a shipment of avocados, pitahayas and pineapples to the United Arab Emirates (UAE). This is the first time the country has exported avocados and pitahayas to this destination. The Piña Bonita pineapples, avocados from Ocoa Avocados, and pitahayas from Tropihaya are already available on the shelves of LuLu Hypermarkets, one of the largest retailer chains in Asia and the largest in the Middle East, thanks to Dominican company YSM Capital SRL and Emirati company Blue Bay Trade. The authorities of the agricultural sector have significantly promoted pitahaya (dragon fruit) crops in the Dominican Republic with the aim of increasing exports through diversification.
Source: Fresh Plaza, 30 August 2021
EUROPE
Commission moves against EU countries over unfair trading practices
The European Commission has opened infringement procedures against 12 Member States after they failed to transpose EU rules banning unfair trading practices in the agri-food sector within the allotted time frame. In April 2019 the groundbreaking EU Directive 2019/633 on Unfair Trading Practices was formally adopted (see COLEACP news of 17 March<https://news.colead.link/en/fight-against-unfair-trading-practices/>). Each EU Member State had two years from April 2019 to give force to (or "transpose") the Directive. However, as of 27 July, only 15 Member States had notified the Commission that they had adopted all necessary measures for transposing the directive. The Commission therefore sent letters of formal notice to the remaining 12 Member States requesting them to adopt and notify the relevant measures. The 12 EU countries now have two months to reply.
Source: Euractiv, 19 August 2021
Average EU apple prices remain relatively stable
Average prices for apples in the EU remain relatively stable in a high range during the current marketing year (recently more than 20% above the historical average). As far as the apple market is concerned, the domestic market is doing relatively well, in contrast to the extra-EU export market which is experiencing some difficulties due to logistical problems. For countries with above-average supply, the export destination option will be more necessary than in the previous two marketing years.
Source: Fresh Plaza, 9 August 2021
Retailers speed up the development of their plant-based offer
The Hari&Co brand of plant-based alternatives has arrived at Carrefour. Last week, it was the turn of Nouveaux Fermiers to enter Franprix. Hari&co is now available in 2,500 outlets, including 1,000 new Carrefour shops. The start-up, founded in 2014 by Emmanuel Brehier and Benoît Plisson, has developed a range of meatballs, nuggets and patties made from legumes grown organically in France.
Source: LSA, 7 September 2021
France: Three exotic fruits that sell the most
According to François Moran of the Tropibana company located at Rungis International Market, since the beginning of the Covid crisis three exotic fruits stand out with consumers: "Since March 2020, the sales of ginger, lime and papaya have been particularly dynamic. Today, they constitute our top three exotic sales." This success is especially linked to the Covid effect, as certain fruit and vegetables are known for their health benefits – ginger, papaya and lime are rich in antioxidants. For the other exotic fruits, however, demand was not very high this summer.
Source: Fresh Plaza, 23 August 2021
German watermelon imports up 46% in 2020
According to the Statistical Office of the German federal state of Baden-Württemberg, the import volume of low-calorie fruits has reached 46%, an increase on the previous year. The main import period for this fruit is the summer, between May and August. Its main supplier is Spain, which has a large share of the watermelon market in southwestern Europe.
Source: Fresh Plaza, 23 August 2021
Italian farmers grow world's biggest ever cherry
Italian farmers have grown the world's largest cherry – again. The new largest and heaviest cherry weighs 33.05 g, beating the previous record mark of 26.45 g achieved by another Italian farmer, in Ferrara in February this year. The record was broken despite 2021 being a bad year for Italian cherries, with one out of every four lost to bad weather.
Source: The Guardian, 7 July 2021
Netherlands: Mango market turning around after tough August
Henk van der Meij of Hars & Hagebauer (H&H) BV, "The Mango Specialist", reports that last year there were shortages in August due to the Senegal season being absent, but this year prices have been low due to ample supply from all sources. "However, the market seems to be turning, partly due to delays in the Brazilian supply," he says. "Israel doesn't have much product yet either. The first Spanish Osteen mangoes are arriving on the market. But they're still at a very different level than those coming by sea. So they're not creating much competition." Prices are gradually rising and there are good indications that the €5 mark could be reached for the large sizes. Variety-wise, supermarkets are increasingly sticking to Kent and Keitt.
Source: Fresh Plaza, 1 September 2021
Eosta saves 500,000 plastic containers for organic blueberries
In the upcoming season, Eosta / Nature & More will replace at least 500,000 plastic containers of blueberries with cardboard boxes. The new packaging has been developed in cooperation with a large customer and still has a small window made of bioplastic. Eosta has also developed completely plastic-free options. Together with retailers throughout Europe, the company hopes to save millions of plastic boxes for blueberries in the coming years.
Source: Fresh Plaza, 24 August 2021
Portugal investing in the fruit sector
Portugal has opted for massive investment and a call for foreign investors to boost fruit production. This effort has been successful, with 0.94 million tonnes of vegetables and 1.2 million tonnes of fruit. The value of fruit exports in 2020 was €780 million, of which €185 million were Portuguese exports of raspberries, and 500,000 tonnes of fruit, of which oranges, pears and apples are the main export products in terms of quantity. The most imported products are mango, banana, orange, onion, melon, tomato and watermelon. Spain is its main supplier and buyer, followed by South Africa, Costa Rica, Colombia and the Netherlands.
Source: Fresh Plaza, 10 August 2021
Foodsteps launches carbon labels for food businesses
A UK food technology start-up has launched a food impact database that allows businesses to easily calculate, reduce and label the environmental impact of their food. This first impact database for food by Foodsteps, covers over 1,000 ingredients and incorporates carbon footprint, pollution, water use, and land-use impacts. Foodsteps founder Anya Doherty says "It is my belief that if we can make assessing and communicating environmental information in the food industry more accessible and standardised, there is no reason why it won't become as widespread as nutritional information."
Source: Fresh Produce Journal, 5 August 2021</p>
GLOBAL
GLOBALG.A.P.: Extra public consultation for IFA v6 standard for fruit and vegetables
Over the past two years GLOBALG.A.P. has been coordinating the revision of its flagship Integrated Farm Assurance (IFA) standard. During two public consultation periods, over 2,500 comments on the draft documents were received from nearly 700 stakeholders. All initial drafts of the IFA v6 standard were written to accommodate Global Food Safety Initiative (GFSI) recognition. However, strong stakeholder feedback from the fruit and vegetable community was that many elements of the latest draft were still too prescriptive and did not suit the needs of the majority' who do not need GFSI recognition. GLOBALG.A.P. has therefore decided to offer two parallel editions of the IFA v6 standard: one adapted to the requirements for GFSI recognition, and a new edition which uses a simplified, risk-based, outcome-oriented approach and is suitable for the majority of producers. Since this decision will have wide-reaching impact, a draft of the new, alternative edition of the IFA v6 standard for Fruit and Vegetables (not applicable for GFSI recognition) will undergo an extra public consultation period from 23 August to 17 September. Information on participating in this consultation period will be published here. Following the final consultation period, the two IFA standard editions will need to be approved by the technical committees before they are submitted to the GLOBALG.A.P. Advisory Board for approval in October 2021.
Source: GLOBALG.A.P., 2 August 2021
SPS Agreement: Ten key results from 2020
The WTO Committee on Sanitary and Phytosanitary Measures (SPS) conducts an annual review of the implementation of the SPS Agreement. Ten key results from the 2020 review focus on members' compliance with notification requirements under the SPS Agreement and on concerns raised in the SPS Committee, often in response to these notifications. Governments are required to notify other members, through the WTO Secretariat, of proposed measures that may have a significant effect on other members' trade and that are not in accordance with relevant international standards.
Among the key results are:
– Over 2,000 SPS notifications were submitted by WTO members in 2020, an all-time high.
– Developing countries have submitted more SPS notifications than developed countries.
– Tanzania was among the top ten notifiers of SPS notifications in 2020.
Source: World Trade Organization, July 2021
World's first "Zero Carbon" pineapple for Omer-Decugis & Cie
Omer-Decugis & Cie, a specialist in fresh and exotic fruits and vegetables, has announced the world's first "Zero Carbon" pineapple. Thanks to the measurement and compensation of all its carbon emissions from the plantations in Ecuador to its hub located at the Paris-Rungis International Market in France, the "Terrasol" pineapple has achieved carbon neutrality, certified by TUV Rheinland in the first half of 2021, and is already supporting two projects related to environmental preservation in Latin America.
Source: Fresh Plaza, 9 July 2021
Inflation hitting banana industry hard
The banana industry is heading into an overproduction window that's seen annually at this time of year. Supplies are currently coming from a number of growing regions including Mexico, Guatemala, Honduras, Colombia and Ecuador. "Everybody has 10% more volume than what they usually have," says Andy Thomas-Stivalet of Kadivac Produce. However, demand is softer this year. Inflation is also a concern, with increases in the prices of cartons, glue, corner board, plastic inside the boxes, plastic bags protecting banana stems, pallets, fertiliser, and more. "We're looking at a 48 cent increase per box all within the last three months internationally. These are crazy numbers. Ten cents makes or breaks a year for producers," says Thomas-Stivalet.
Source: Fresh Plaza, 10 August 2021
Forecast 2030: Production up by +3.3% and exports at 3 million tonnes for mangoes
According to the Agricultural Outlook 2021-2030, the tropical fruit group comprising mangoes, mangosteens and guavas is considered the second fastest growing tropical fruit group. Global exports of this group were estimated at 2.3 million tonnes in 2020, and by 2030 the estimate will rise to 3 million tonnes. Asia will still dominate the production market and Brazil, Mexico and Thailand will share the trade.
Source: Fructidor, 20 August 2021
Global overview: Onions
2021 has been a year of extremes so far, particularly for the onion market. In the UK in particular, large swings in weather conditions have created a complicated growing season, whilst in the Netherlands production is up 11% but sales are still slow, as the previous season's onions hamper export sales. In China, logistics continue to adversely affect sales as exporters struggle to move volumes out of the country, with increased domestic demand proving not quite enough to keep prices up. In South Africa, the picture is completely the opposite, as lower production pushes prices up. Read the full report here.
Source: Fresh Plaza, 23 July 2021
Global overview: Pomegranates
As the season for pomegranates kicks off in the Northern Hemisphere, countries like the Netherlands and the UK will welcome the new harvest arriving from Egypt, Israel and Spain, and North America anticipates a good harvest in California. In South Africa, good growing conditions bode well for the upcoming season. "It is too early to tell how the upcoming crop will be, but we are hopeful that the wet and cold winter that we experienced bodes well," says a pomegranate grower in the Western Cape. The South African pomegranate industry has shown strong growth over the past decade.
Source: Fresh Plaza, 20 August 2021
Global overview: Avocados
The global market for avocados is generally good, as the popularity of this fruit continues to rise across the board, with many countries seeing good prices for both locally grown and imported avocados. In the Netherlands there is a good market for Greenskin avocados but larger Hass sizes are under pressure. In Belgium prices are strong despite higher production from Peru. Demand in the UK retail sector has been very good, the opening of food service and hospitality has meant an easing off in retail sales, but they are still strong. In Italy avocado is becoming increasingly popular, and logistical issues and high summer demand have boosted the price. Avocado production in Spain continues to grow as the season sees good prices. In contrast, South Africa has had a disappointing avocado season, with unrest causing shipping issues. Read the full report here.
Source: Fresh Plaza, 16 July 2021
Avocado will be the most traded tropical fruit in the world by 2030
By 2030, the Organisation for Economic Co-operation and Development (OECD) and the Food and Agriculture Organization of the United Nations (FAO) believe that the avocado will become the most traded tropical fruit in the world with 3.9 Mt exported and a world production estimated at about 12 Mt. According to the estimates of the two organisations, Latin America and the Caribbean will represent nearly 74% of the avocado production, Mexico will increase its production by 5.2% per year and its export share to nearly 63%, and the USA and the EU will remain the first importers with 40 and 31%, respectively, of world imports in 2030.
Source: Fresh Plaza, 7 July 2021
Avocados and vanilla among dozens of wild crop relatives facing extinction
Wild relatives of some of the world's most important crops, including potatoes, avocados and vanilla, are threatened with extinction, according to a study. Vanilla, an orchid native to South and Central America, is facing the highest risk of extinction, with all eight wild species found in the region listed as endangered or critically endangered on the International Union for the Conservation of Nature's (IUCN) red list of threatened plants and animals. Three in five avocado species are at risk, while 23% of wild potato species are facing extinction. Wild bean, squash, chilli pepper and husk tomato species were also featured in the study, which found 35% of all species studied are threatened with extinction, largely due to agriculture and pesticide use.
Source: The Guardian, 7 September 2021
Sustainability is the key to avocado growth
The key takeaway at this week's Global Avocado Congress, which attracted 1400 people from 74 countries, was that there are bountiful opportunities to increase sales of avocados for suppliers that continue to invest in their businesses, the environment and social enterprise. In a special section focused on the European market, Europanel's Davide Perotto noted that avocado sales had enjoyed impressive growth during the course of the pandemic, with over 11 million new shoppers and €183 million of incremental growth across the continent in the past year. Bucking the trend seen in other categories, avocados actually saw an increase in purchase frequency as locked-down consumers developed new habits and consumption occasions. France and Spain are the most developed European markets for avocados, with the UK and Germany showing great potential as markets where consumption is high but avocados are still regarded as somewhat niche. The Czech Republic and Slovakia are also gaining notable numbers of new shoppers. Perotto stressed that despite the inevitable recession post-Covid, there is likely to be further growth in food sales, making this a critical time for suppliers to continue to invest for long-term growth.
Source: Fresh Produce Journal, 3 September 2021
TECHNOLOGIES
Avocado: applying a shelf life extension coating
To extend the shelf life of avocados, Liquidseal has developed a suitable liquid coating that can be applied either by spraying the fruit or by immersing the fruit in the liquid. This liquid ensures the condition of the avocados during long transits as it ensures their preservation. It only acts on the level of preservation, not affecting quality, so quality control is carried out normally and the treatments for quality are maintained. Total Exotics, one of Liquidseal's partners, also uses the liquid coating from its importing countries, and has since seen good results. Liquidseal coatings are being developed for other fruits such as mango.
Source: Fresh Plaza, 9 August 2021
Organic eatFresh-FC helps fresh cut fruit last longer
Restaurants, hotels, grocery stores, food service companies, and companies looking to offer fresh cut fruit that lasts up to 500 times longer have an organic solution with eatFresh-FC, a blend of organic certified minerals, fruit acids and vitamins that prevent oxidation while controlling the growth of yeast, mould and coliform bacteria that can result from ageing food, keeping fresh-cut fruit delicious and safe to eat. The average shelf life for fresh-cut melons and pineapple is 3-5 days. eatFresh-FC says that independent tests show treated fruit can last 21 days, saving processors money and keeping food out of landfills.
Source: Fresh Plaza, 25 August 2021
Compostable packaging may outperform plastic for fresh produce
Compostable packaging is as effective as conventional plastic and may even outperform it for shelf-life of fresh produce, two peer-reviewed studies have revealed. The results cast new doubt on the claim that conventional plastic packaging is the only possible solution for preserving freshness on the market. Scientists at the Agricultural Research Organization of the Volcani Institute in Israel found that compostable packaging from TIPA Corp. enabled shelf-life of bell peppers up to 21 days and cucumbers up to 15 days, better than conventional plastic. Both studies concluded that the micro-perforated compostable packaging provides a preferable alternative to traditional plastics for vegetable preservation.
Source: FreshFruitPortal.com, 21 July 2021
Robot on the cutting edge of improving organic farming
Adam Stager of US company TRIC Robotics describes the development of a new robot that treats strawberry plants with ultra-violet (UV) light. Used several times a week, the self-roving robot illuminates crops with UV light, killing pests (including spider mites, powdery mildew and grey mould), with no impact on the crop. "It just goes up and down the rows, carrying the lights in a very specific way, so that we can use the light in place of the chemicals," said Stager. "It has a DNA mechanism that basically inactivates the way that the pests reproduce, so we can effectively eliminate the need for chemicals because we can affect the way the plants, the pathogens on the plants, affect the yields."
Source: Fresh Plaza, 6 July 2021
Climate change and food safety
An international team of scientists led by the European Food Safety Authority (EFSA) has developed a methodology to define emerging risks for food and feed safety, plant and animal health and nutritional quality related to climate change. The approach is described in a new report, "Climate change as a driver of emerging risks for food and feed safety, plant, animal health and nutritional quality", which includes scoresheets to characterise possible effects climate change could have on a wide range of food safety-related issues. The Climate Change and Emerging Risks for Food Safety (CLEFSA) project has explored various methods, including long-term scenarios to predict climate change; crowdsourcing and text mining to collect a broad range of signals from a variety of information sources; a knowledge network of experts from international organisations; and a participatory, multi-criteria decision analysis tool.
Source: EFSA Topics, 25 June 2020
New platform to digitise the international produce supply chain
Five exporters of fresh fruit and vegetables from Latin America, which together handle 9,000 containers a year, have begun to use the first export management system on the market created for produce. Cargo Produce, a technology startup based in Texas, USA, aims to digitise the first mile of produce (from origin to destination port). Cargo Produce has developed a web platform where all actors in the supply chain of its clients can be connected effectively, with all the documentation within a single tool. Joaquín Rodriguez Montero, CRO and co-founder of Cargo Produce, said "Our technology allows us to collect and compare data that influences the container journey, such as port congestion, weather, etc., and thus obtain an updated ETA in real time. If the status changes, for example, due to the loss of connection in a transshipment port, we will know it immediately and the client will too. Most importantly, our level of granularity of information reaches down to our customers' SKUs [stock keeping units]." According to Rodriguez Montero, "the work effort required for the first mile represents 70% of the entire international supply chain. Certainly, any efficiency achieved here will have a positive impact on the sale of fruit in world markets (last mile)."
Source: FreshFruitPortal.com, 3 August 2021
LOGISTICS
Air cargo demand surpasses pre-Covid levels
According to data from the International Air Transport Association (IATA), air cargo demand continues a strong growth trend. Global demand, measured in cargo tonne-kilometres (CTK), increased by 9.4% compared to May 2019. The organisation compares the monthly results for 2021 with those for 2019, the last period under the normal pattern. The results for 2020 are distorted due to the impact of Covid. IATA points out that the cost-competitiveness of air freight compared to container transport has improved. Before the crisis, the average price of air freight was 12 times higher than that of sea freight. In May 2021, it was only six times more expensive.
Source: Fructidor.com, 22 July 2021
Transporting goods at more than 600 km/h
At the beginning of July, US company Hyperloop TT presented its freight transport concept capable of carrying merchandise "at the speed of a plane and the cost of a train"' more than 600 km/h. The "HyperPort" project would make it possible to transport up to 2,800 containers per day, with delivery "in a few minutes instead of a few hours," according to Hyperloop TT. The project was developed in partnership with Hamburger Hafen and Logistik AG, a German company, as well as Spanish engineering company CT Ingenieros.
Source: Fresh Plaza, 21 July 2021
Maersk: New "carbon neutral" container ships
The world's biggest shipping company is investing $1.4 billion to speed up its switch to carbon neutral operations, ordering eight container vessels that can be fuelled by green methanol as well as traditional bunker fuel. The Danish shipping business Maersk said the investment in new vessels could help save more than 1 million tonnes of carbon emissions a year by replacing older fossil fuel-driven ships. The vessel order, placed with South Korea's Hyundai Heavy Industries, is the single largest step taken so far to decarbonise the global shipping industry, which is responsible for almost 3% of the world's greenhouse gas emissions.
Source: The Guardian, 24 August 2021