Meeting of the Steering Committee of the STDF Togo Project
29/06/2021
Posted by:

Sandra Borma

Category:

News, Togo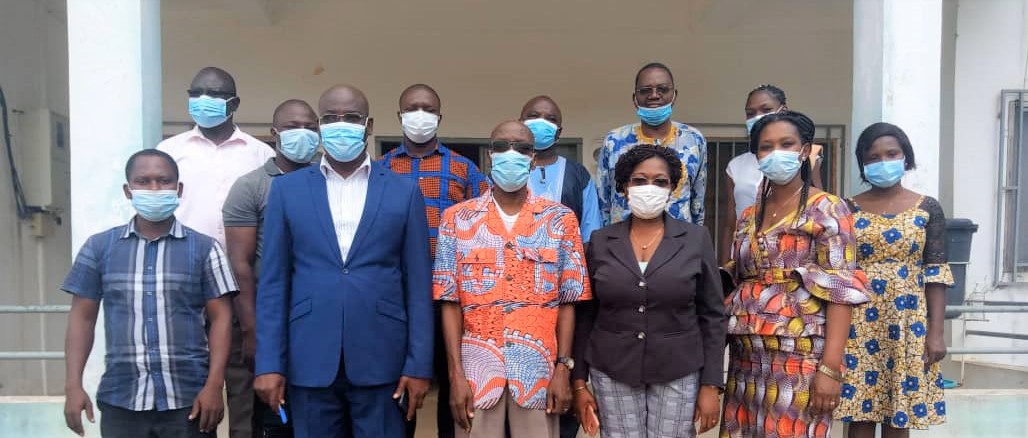 A meeting of the Steering Committee of the "Project to strengthen the national phytosanitary control and certification system for fruits and vegetables in Togo" took place on 25 June in Lomé. The meeting brought together 14 participants, including the seven members of the COPIL, the National Coordinator of the project, and the COLEACP relay in Togo.
The meeting reviewed the level of achievement of activities since the project's launch in November 2018; discussed the problems currently experienced by the fruit and vegetable sectors in Togo; defined the priority activities to be implemented during the second half of 2021; and formulated recommendations for optimal planning of project activities.
This activity was organised within the framework of the project "Strengthening of the phytosanitary control and certification system for the fruit and vegetable sector in Togo", funded by the Standards and Trade Development Facility (STDF) and implemented by COLEACP.