Madagascar: Working week for the implementation of COLEACP R-SAT tool
11/02/2022
Posted by:

Sandra Borma

Category:

ACP EN, News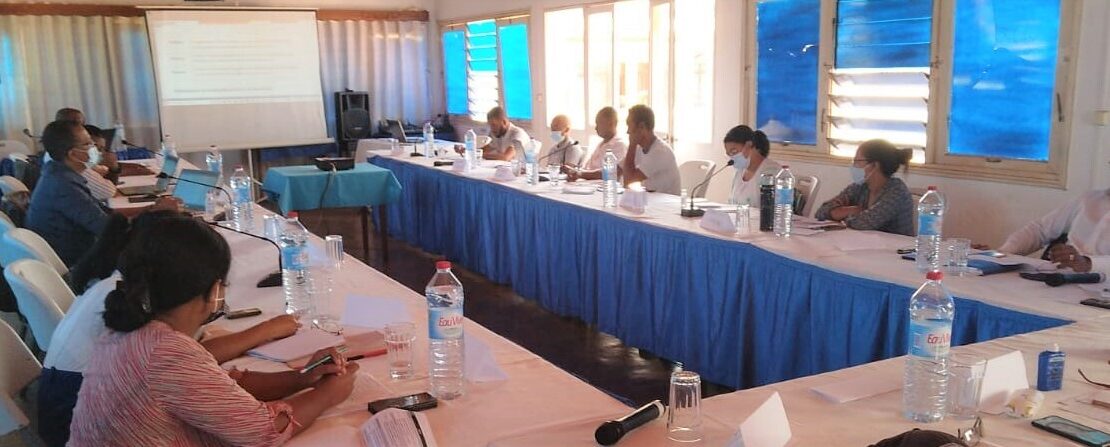 A workshop was held at the beginning of February in Madagascar, bringing together private and public stakeholders involve in the "dry grain" sector, to discuss the implementation of COLEACP's Rapid SPS Assessment Tool (R-SAT).

R-SAT supports Competent Authorities to assess the status and functioning of their sanitary and phytosanitary (SPS) systems, in conjunction with key stakeholders from the public and private sectors. The tool will enable the development of a prioritised action plan by agri-food value chains to strengthen national SPS systems, and to ensure their alignment with international standards and regulations.
The workshop was attended by several participants, both remotely and on-site, including representatives of the Ministry of Agriculture and Livestock and private sector operators (dry grain producers and exporters), as well as the three COLEACP experts.

This successful meeting provided a platform for those involved to propose an action plan to improve the SPS system for the sector.
This activity is supported by the Fit For Market SPS programme, implemented by COLEACP within the Framework of Development Cooperation between the Organisation of African, Caribbean and Pacific States (OACPS) and the European Union.