Launch of the French version of the COLEACP Rapid SPS Assessment Tool in Africa
23/06/2021
Posted by:

Sandra Borma

Category:

Cameroon, Côte d'Ivoire, News, Senegal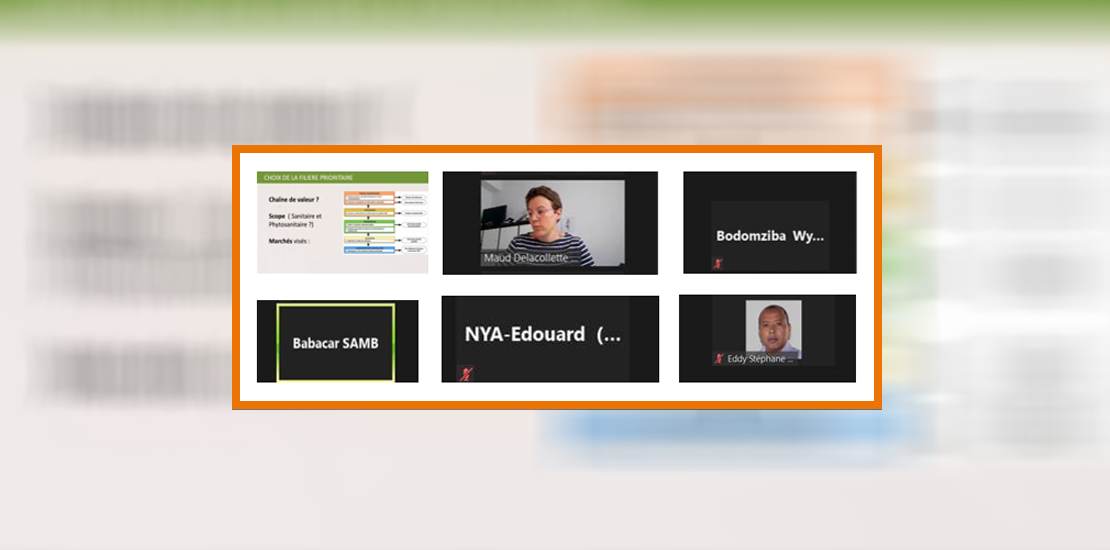 COLEACP has developed a Rapid SPS Assessment Tool (R-SAT) specifically tailored to the context, activities and responsibilities of national Competent Authorities. This tool is designed to assist Competent Authorities to assess the current status and functioning of their sanitary and phytosanitary (SPS) systems, in consultation with key stakeholders from both public and private sectors. The main objective is to develop a prioritised action plan to strengthen national SPS systems, and to ensure their alignment with international standards and regulations.
This new diagnostic tool is currently being tested in three English-speaking countries (Suriname, Uganda, Zimbabwe) and three French-speaking countries (Cameroon, Côte d'Ivoire, Senegal) by trios of consultants trained by COLEACP.
Kick-off meetings with the relevant SPS authorities were organised in the three French-speaking countries in the first two weeks of June to discuss the preliminary steps, including:
choice of the value chain(s) in which R-SAT could be applied as a priority
stages and provisional schedule for implementation
establishment of working groups.
R-SAT does not replace existing dedicated food safety and plant health assessment tools, but is complementary to them. It enables a rapid preliminary assessment and generates information that can subsequently be fed into more in-depth evaluations, or shared with other partners.
This activity is supported by the Fit For Market SPS programme, implemented by COLEACP within the Framework of Development Cooperation between the Organisation of African, Caribbean and Pacific States (OACPS) and the European Union.