Keeping AGRINFO subscribers up-to-date
11/04/2023
Posted by:

Gaetan Dermien

Category:

ACP EN, News
AGRINFO is a new information programme on evolving EU policies, regulations and standards with potential impacts on agricultural value chains in low- and middle-income countries. This global programme, funded by the EU and implemented by COLEAD, covers food and commodity crops, livestock and fisheries.
A key aspect of the new programme is disseminating clear and accessible information to all interested stakeholders.
AGRINFO UPDATE is a regular email alert every 2 weeks. It lists the most recent EU regulatory and policy developments, with links to the AGRINFO website. There users can view clear summaries about the "what, why and when" of recent and upcoming changes, and actions that companies or authorities need to take to meet the new rules. There is a focus on changes recently notified to the World Trade Organization, and how to send feedback via National SPS/TBT notification authorities within the 60-day time limit. AGRINFO UPDATE also highlights new regulations and policies that are under development, and those coming into force, with application dates (including changes to pesticide maximum residue limits).
All those interested can sign up for regular AGRINFO UPDATES here.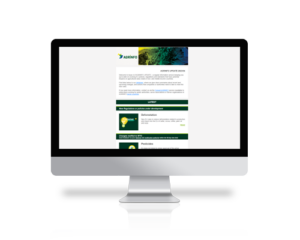 Subscribers working for public authorities, sector associations or farmer organisations in AGRINFO target countries also have two additional ways of obtaining information:
subscribe to occasional AGRINFO TOPICAL BRIEFING emails, with more detailed information relevant to specific sectors and localities
contact us via the CONSULT AGRINFO service to share experiences and raise questions.
AGRINFO is at the start of its journey and will be evolving over the coming months and years. COLEAD is keen to receive feedback on all aspects of the website and the programme.
AGRINFO is a programme funded by the European Union and implemented by COLEAD