Important update on the expiry of EU PPP approvals in 2019-2022
29/06/2020
Posted by:

Mohamed Ndiaye

Category:

Africa, Caribbean, News, Pacific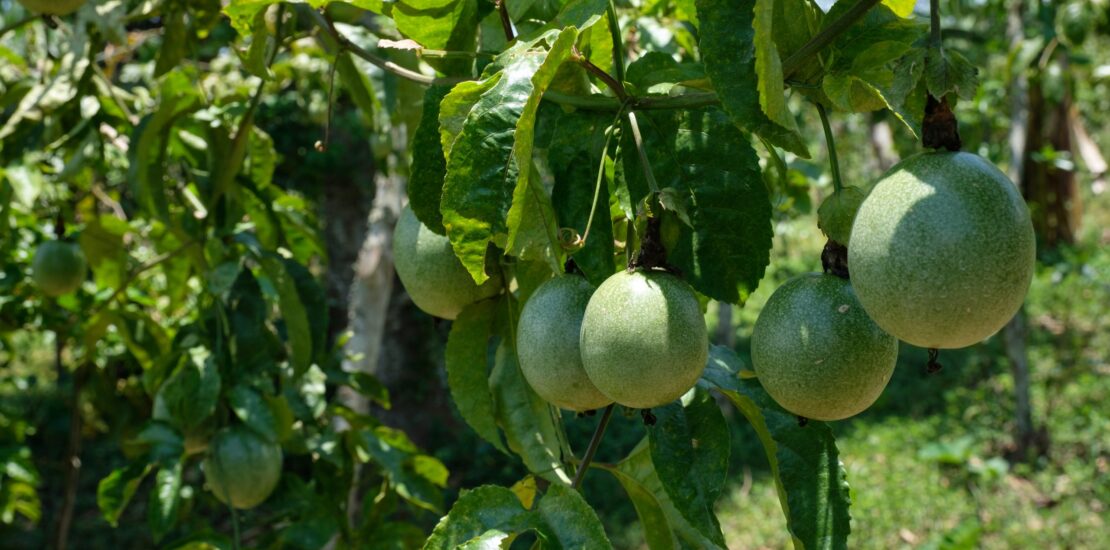 An update on the expiry of EU approval of key Plant Protection Products (PPPs) for ACP countries
In the EU, active substances are approved for a maximum period of 10 years under Regulation EC 1107/2009, after which time the approval must be reviewed. The review process is detailed and involves the evaluation of existing (and sometimes new data) against a set of criteria, many of which have changed since the substance was first approved.
The schedule for the review of individual active substances is divided into groups (AIR programmes). Recently, the European Commission has updated these programmes for the period 2019-2024 (AIR IV and AIR V programmes).
When an active substance comes up for review, a manufacturer must submit a dossier with the required data. In some cases, possibly due to a lack of commercial interest, or in the expectation that some substances will not successfully go through the evaluation processes, manufactures decide not to invest in the re-evaluation.
Below is a list of active substances that have expired in 2019, or will expire in 2020-2022, because the manufacture has decided not to resubmit (summary of AIR IV (2019-2022) programme).
Following expiration/non-renewal of EU authorizations, the maximum residue levels (MRLs) are generally lowered to the limit of determination (LOD): 0.01 mg/kg. In most cases this will mean that these substances can no longer be used on crops for export to the EU. The date of entry into force of the new MRLs is not yet known. COLEACP will keep you informed as soon as more information becomes available.
ACTIVE SUBSTANCES WHERE AUTHORISATIONS EXPIRED IN 2019 BECAUSE NO APPLICATION FOR RENEWAL WAS RECEIVED
| ACTIVE SUBSTANCE | EXPIRY DATE | KEY ACTIVE SUBSTANCE FOR HORTICULTURAL CROPS IN ACP COUNTRIES* |
| --- | --- | --- |
| Fuberidazole | 28/02/2019 | |
| Bacillus thuringiensis subsp. Tenebrionis strain NB 176 (TM 141) | 30/04/2019 | X |
| Fenpropimorph | 30/04/2019 | X |
| Phlebiopsis gigantea strains FOC PG B20/5, B22/SP1190/3.2, B22/SP1190/3.2, BU 3, BU 4, SH 1, SP log 5, SP log 6, PG97/1062/116/1.1 | 30/04/2019 | |
| Phlebiopsis gigantea strains VRA 1985 and VRA 1986 | 30/04/2019 | |
| Tralkoxydim | 30/04/2019 | |
| Trichoderma polysporum strain IMI 206039 | 30/04/2019 | |
| Ammonium acetate | 31/08/2019 | |
| Limestone | 31/08/2019 | |
| Methyl nonyl ketone | 31/08/2019 | |
| Pepper | 31/08/2019 | |
| Sea-algae extract (formerly sea-algae extract and seaweeds) | 31/08/2019 | |
| Sodium aluminium silicate | 31/08/2019 | |
| Difenacoum | 30/12/2019 | |
| Bifenthrin | 31/07/2019 | X |
| Triadimenol | 30/08/2019 | X |
| Quizalofop-P | 30/11/2019 | |
| Teflubenzuron | 30/11/2019 | X |
| Chlorsulfuron | 31/12/2019 | |
| Cyromazine | 31/12/2019 | X |
| Lufenuron | 31/12/2019 | X |
| Methomyl | 31/08/2019 | X |
| Putrescine (1,4-Diaminobutane) | 31/08/2019 | |
| Sodium hypochlorite | 31/08/2019 | |
| Trimethylamine hydrochloride | 31/08/2019 | |
* Key active substances are those used/registered in one or more ACP country on horticultural crops that are frequently exported regionally or internationally
ACTIVE SUBSTANCES WHERE AUTHORISATIONS WILL EXPIRE IN 2020 BECAUSE NO APPLICATION FOR RENEWAL WAS RECEIVED
| ACTIVE SUBSTANCE | EXPIRY DATE | KEY ACTIVE SUBSTANCE FOR HORTICULTURAL CROPS IN ACP COUNTRIES* |
| --- | --- | --- |
| Triflumizole | 30/06/2020 | X |
| Spirodiclofen | 31/07/2020 | |
| FEN 560 (Fenugreek seed powder) | 31/10/2020 | |
* Key active substances are those used/registered in one or more ACP country on horticultural crops that are frequently exported regionally or internationally
ACTIVE SUBSTANCES WHERE AUTHORISATIONS WILL EXPIRE IN 2021 BECAUSE NO APPLICATION FOR RENEWAL HAS BEEN RECEIVED
| ACTIVE SUBSTANCE | EXPIRY DATE | KEY ACTIVE SUBSTANCE FOR HORTICULTURAL CROPS IN ACP COUNTRIES* |
| --- | --- | --- |
| Bromadiolone | 31/05/2021 | |
| Carbetamide | 31/05/2021 | |
| Myclobutanil | 31/05/2021 | X |
| Profoxydim | 31/07/2021 | |
| Fenbuconazole | 30/04/2021 | |
| Carboxin | 31/05/2021 | |
| Diethofencarb | 31/05/2021 | |
| Etridiazole | 31/05/2021 | |
| Oryzalin | 31/05/2021 | |
| Azimsulfuron | 31/12/2021 | |
| Triflumuron | 31/12/2021 | |
| Metosulam | 30/04/2021 | |
| Fenoxycarb | 31/05/2021 | |
| Triazoxide | 30/09/2021 | |
| Trichoderma atroviride (formerly T. harzianum) strain IMI 206040 | 30/04/2021 | |
| Fluquinconazole | 31/12/2021 | |
* Key active substances are those used/registered in one or more ACP country on horticultural crops that are frequently exported regionally or internationally
ACTIVE SUBSTANCES WHERE AUTHORISATIONS WILL EXPIRE IN 2022 BECAUSE NO APPLICATION FOR RENEWAL HAS BEEN RECEIVED
| ACTIVE SUBSTANCE | EXPIRY DATE | KEY ACTIVE SUBSTANCE FOR HORTICULTURAL CROPS IN ACP COUNTRIES* |
| --- | --- | --- |
| Imidacloprid | 31/07/2019 | X |
| Denathonium benzoate | 31/08/2019 | |
* Key active substances are those used/registered in one or more ACP country on horticultural crops that are frequently exported regionally or internationally