IFOAM webinar on the new EU organic regulation – 27 June 2022
16/06/2022
Posted by:

Sandra Borma

Category:

ACP EN, News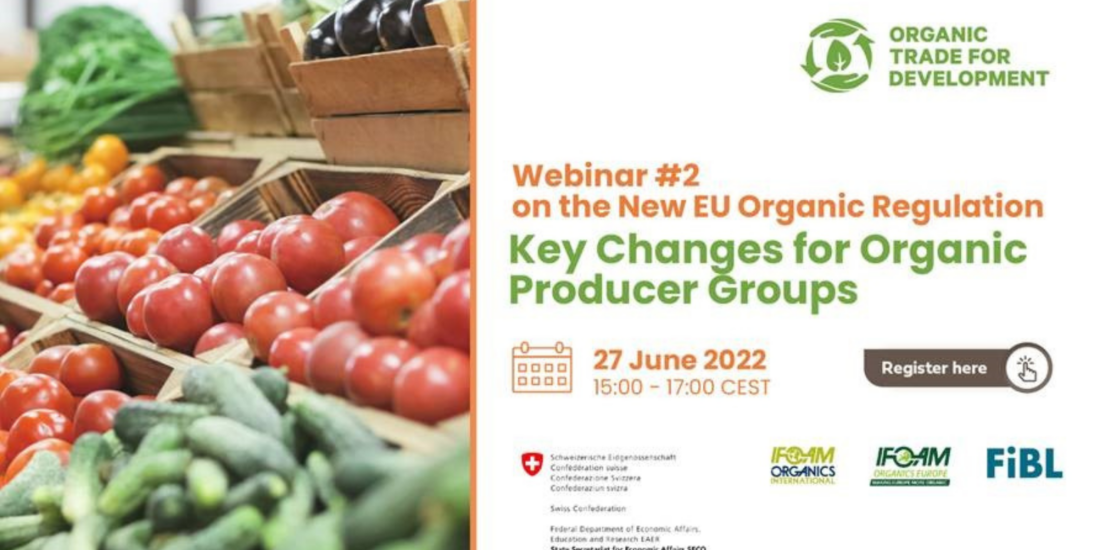 Join IFOAM to the second webinar on the new EU organic regulation: Key Changes for Organic Producer Groups.
When:27 June 2022 (15:00 – 17:00 CEST) on Zoom.
IFOAM – Organics International together with FIBL, IFOAM – Organics Europe, and leading experts in the field are developing guidance to explain the implications of the new EU Organic Regulation for producer groups worldwide.
This second webinar hosted by IFOAM – Organics International summarizes again the fundamental changes for a certified group's composition, size & legal set-up which were explained in more detail in the first webinar. Additionally, they will provide an overview of the new ICS Requirements and the organic production rules applicable to Producer Groups in Third Countries (outside the EU).
Register here to join the session.