Group training on safe use of pesticides and crop protection
19/03/2021
Posted by:

Sandra Borma

Category:

Kenya, News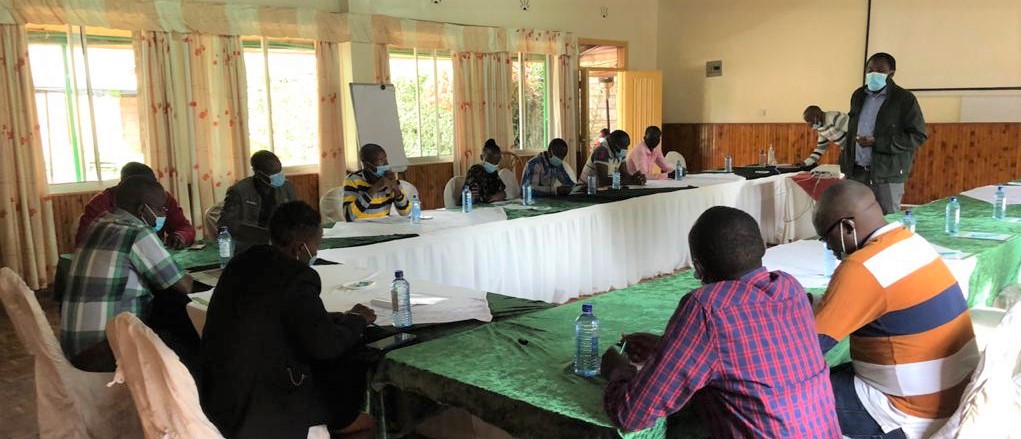 Face-to-face training on the safe use of pesticides and crop protection has just been launched in Nairobi as part of COLEACP's NExT Kenya and Fit For Market programmes. The training, for technical and extension staff in charge of crop protection, aims to enable participants to recognise and identify pests and diseases; understand and select the most suitable crop protection methods, focusing on integrated pest management (IPM); understand the risks involved when using plant protection products such as chemicals and pesticides; apply control methods so as not to endanger consumers; adopt best pesticide use practices that reduce risks to the applicator; update and improve their company's current good agricultural practices; and pass on the key messages from this training to others.
The participants were from various MSMEs in Kenya. This included Interveg Exports EPZ Ltd, Hortifresh, Phyma Fresh Produce Ltd, Kandia Fresh, Equatorial Hortifresh, Jambo Fresh, Kenya Fresh Produce Exporters, Direne Packaging and Business Advisory Services, Mula Export, Elmas Greens, Farmshare Kenya Ltd, Goshen Farm Exporters.
This activity is supported by the NExT Kenya (New Export Trade) programme, established in collaboration with the EU Delegation in Nairobi and Kenyan stakeholders and by the Fit For Market programme, implemented by COLEACP within the Framework of Development Cooperation between the Organisation of African, Caribbean and Pacific States (OACPS) and the European Union, and co-funded by the French Development Agency (AFD).