Ghana: Collective training on coconut tree cultivation
01/08/2022
Posted by:

Sandra Borma

Category:

Ghana
From 13 to 17 June 2022, the Fit For Market SPS organised the first session of collective training on "Coconut tree cultivation" for coconut growers in Ghana. The training took place in Accra and gathered 12 production managers from coconut producing and/or exporting companies in Ghana from five different companies.
The specific objective of this training was to strengthen capacities of coconut smallholders, farmer groups and organisations, and horticultural MSMEs, to access local and international markets by complying with SPS measures and other market requirements. The success of the first session led to the organisation of a second session in the following week which this time brought together 14 participants from 14 different companies.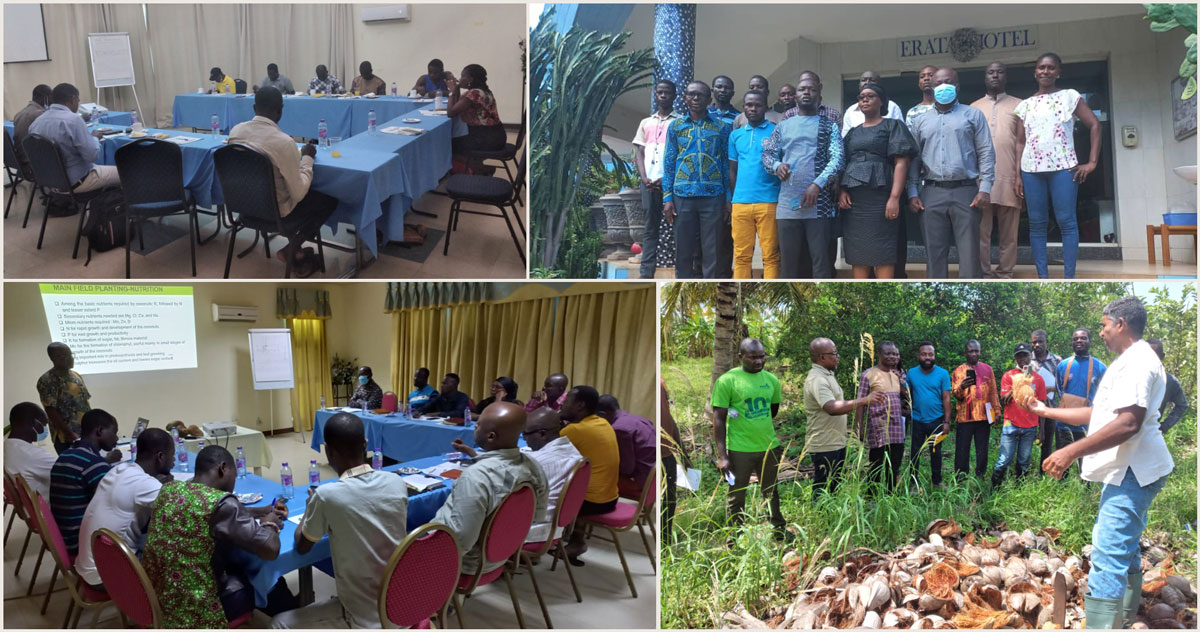 In total, 19 companies in the coconut production sector in Ghana benefitted from the training. Outcomes included: participant's ability to recognise different coconut varieties (and hybrids) and the crop's agromorphological characteristics, as well as its economic importance; understanding of best practices for setting up and managing a coconut tree nursery; understanding of best practices for the creation, monitoring, and management of a coconut plantation.
Participants were able to recognise pests and diseases affecting coconuts, and to understand preventive and/or control methods against such diseases and pests, and good practices for harvesting and post-harvest management of coconuts.
This activity is supported by the Fit For Market SPS programme, implemented by COLEACP within the Framework of Development Cooperation between the Organisation of African, Caribbean and Pacific States (OACPS) and the European Union.