FRESH SALONE (Sierra Leone) – food Safety Management System and Training Needs Assessment
17/03/2021
Posted by:

Sandra Borma

Category:

News, Sierra Leone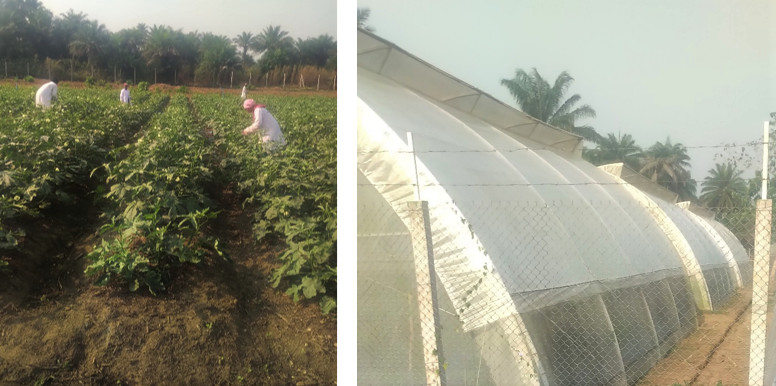 FRESH SALONE recently benefitted from COLEACP Fit For Market programme support to realize an assessment of the company's food safety management system and training needs. The expert, Mr. Emmanuel Owusu, used the GLOBALG.A.P version 5.4 to audit the FSMS of the company and provided a corrective action plan including the measures to be implemented. The training needs assessment identified the topics mastered by the company's technical managers and those on which the staff would benefit from training.
FRESH SALONE is a Sierra Leonean company producing and marketing fruits and vegetables (mangoes, okra, chilies, eggplant, tomato, cabbage, etc.) sold on the local and export market. The company grows a few of its major crops by itself and sources mainly from about 100 smallholders supported by the company. Fresh Salone has recently enlarged its production site to increase its own production, mainly of vegetables, both under nethouses and in open fields. Due to COVID-19, the company has also launched a brand of processed foods (hot sauce, dried and frozen vegetables). Fresh Salone also sells agro inputs and production equipment.
This activity is supported by the Fit For Market programme, implemented by COLEACP within the Framework of Development Cooperation between the Organisation of African, Caribbean and Pacific States (OACPS) and the European Union, and co-funded by the French Development Agency (AFD).