FFM+ receives 445 applications for support
20/12/2022
Posted by:

Gaetan Dermien

Category:

Africa, Caribbean, Country, News, Pacific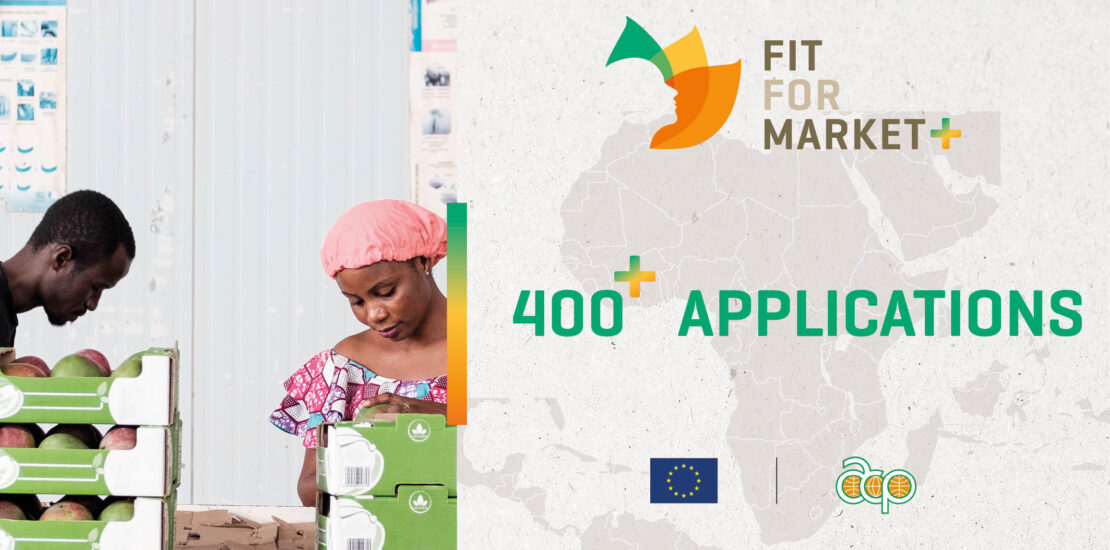 By mid-December 2022, the FFM+ programme had received 445 applications for support (AFS):
The largest proportion (37%) of AFS were received from Western Africa, followed by Southern Africa (23%), Eastern Africa (22%) and Central Africa (13%).
Organisations in Malawi submitted the most AFS (66), followed by Nigeria (44), Cameroon (30), and Ghana and Kenya (both 29).
Across all countries, a majority (56%) of AFS have been received from horticultural companies, with service providers (16%) and smallholder support structures (15%) also submitting a significant number of AFS.
Note that the AFS submitted by Kenyan structures will be analysed under the scope of the NExT Kenya programme.
Fit For Market+ (FFM+) provides support to the horticultural sector in member countries of the Organisation of African, Caribbean and Pacific States (OACPS). It aims to maintain and improve the capacity of smallholders, farmer groups and horticultural MSMEs to access domestic, regional and international markets through the progressive sustainable intensification of the horticultural sector, while adapting to changes in their operating environment due to COVID-19 and climate change.
This activity is supported by the Fit For Market+ programme, implemented by COLEACP within the Framework of Development Cooperation between the Organisation of African, Caribbean and Pacific States (OACPS) and the European Union.