FAPE (Sierra Leone) – Design & Construction of an Export Facility
19/03/2021
Posted by:

Sandra Borma

Category:

News, Sierra Leone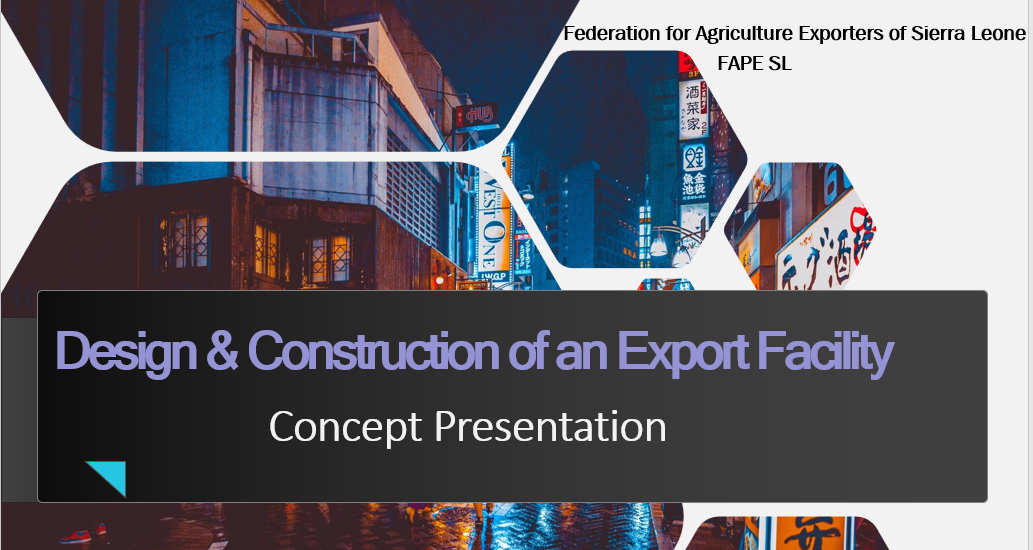 This Thursday, the Federation for Agricultural Produce Exporters of Sierra Leone (FAPESL) has animated a workshop, organized with the support from the World Bank and COLEACP. The objective of this workshop was to introduce the FAPESL project for an Export Facility built according to International standards at Lungi Airport and to present in detail to public and private horticultural stakeholders. This project would boost exports of fresh and processed produce and allow exporters to be more competitive while respecting regulations and international standards. As part it's Fit for Market programme, COLEACP has supported the federation with several expert missions to provide support on the technical, organizational and budgetary aspects of the project.
Thank you to all the persons who attended this workshop.
This activity is supported by the Fit For Market programme, implemented by COLEACP within the Framework of Development Cooperation between the Organisation of African, Caribbean and Pacific States (OACPS) and the European Union, and co-funded by the French Development Agency (AFD).