Congratulations to ColdHubs and all the winners of "Best Small Business: Good Food for All"
16/09/2021
Posted by:

Sandra Borma

Category:

Africa, Nigeria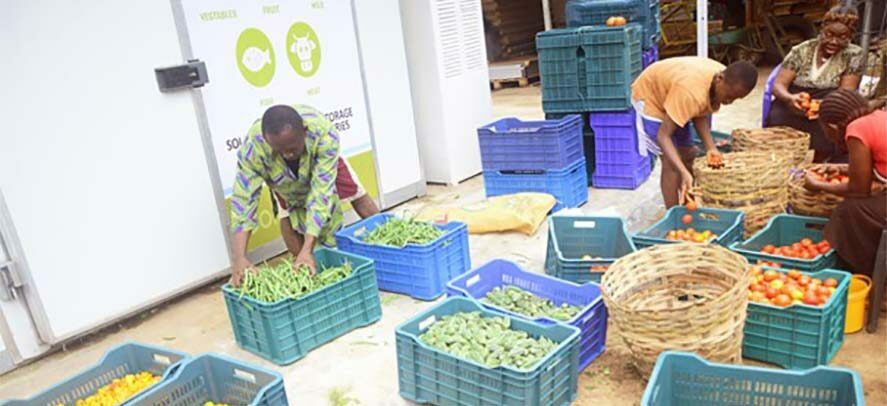 This year's UN Food Systems Summit (UNFSS2021) launched a competition to recognise the importance of (SMEs) to the future of food and to acknowledge that small businesses are too rarely heard on the international stage.
The Best Small Business: Good Food for All competition selected 50 winning SMEs – from cafes through farmer cooperatives to digital start-ups – from nearly 2,000 applications from 135 countries. The winners and share US$100,000 in cash prizes. Their stories and impactful work is presented on the dedicated webpage of the UNFSS2021 here.
One of the winners is Nigerian entrepreneur Nnaemeka IKEGWUONU, founder and executive director of ColdHubs, a company building innovative and affordable cold-storage solutions for the local community and smallholder farmers. Nnaemeka presented how ColdHubs contributes to sustainable food systems during PAFO-COLEACP Innovations Series Session 4, organised in May 2021 by the Pan-African Farmers' Organization (PAFO) and COLEACP.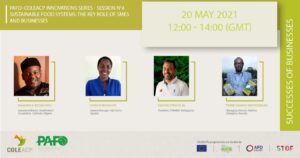 ColdHubs are modular, solar-powered walk-in cold rooms that provide 24/7 off-grid storage for fresh fruit and vegetables. Nnaemeka realised that most consumers cannot afford to buy cold rooms, so farmers and retailers pay a daily fee to store crates of food. Fifty-four ColdHubs stations are currently in operation in 22 of Nigeria's 36 states, and 30 new cold rooms are being built. In 2020, the current 54 ColdHubs stations saved 42,042 tons of food from spoilage.
For more information about ColdHubs see the business profile here.
PAFO and COLEACP warmly congratulate Nnaemeka and the ColdHubs team for this great recognition award, as well as all the other winners and contestants contributing to healthier, more sustainable and equitable food for the communities they serve.
Image source : Coldhubs.com