29/06/2022
Posted by:

Zuzana Majeska

Category: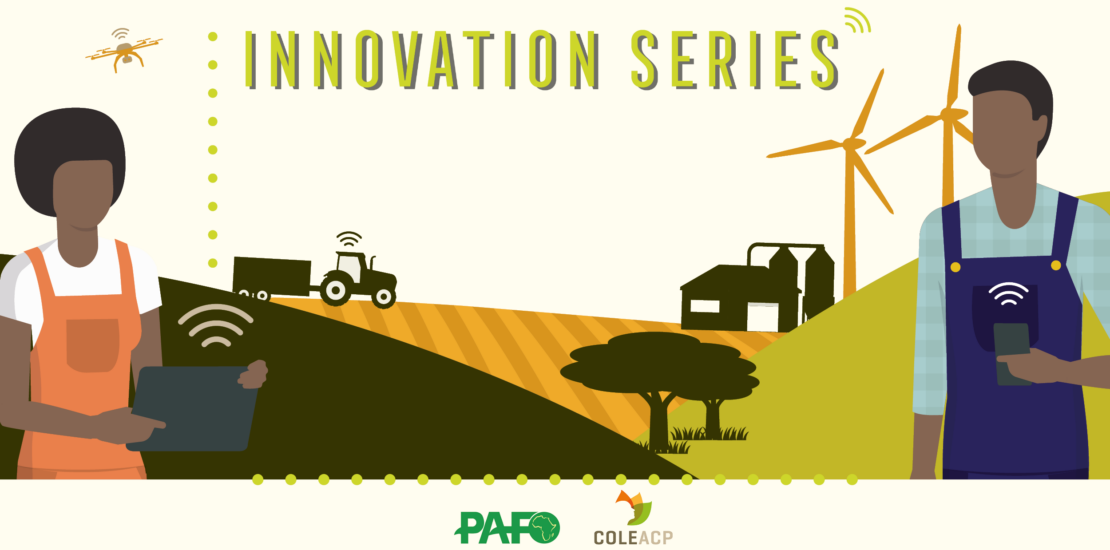 Successes in export markets from SMEs and entrepreneurs
SESSION N°10
Successes in export markets from SMEs and entrepreneurs
6 July 2022, 12:00-14:00 (GMT)
Small and Medium Enterprises (SMEs) are the backbone of the world economy, accounting for most businesses across nearly every region. In the developing world, SMEs make up 90% of the private sector and create more than 50% of jobs in their corresponding economies. In Africa, SMEs provide an estimated 80% of jobs across the continent (many to women and youth), representing an important driver of economic growth and poverty reduction. Sub-Saharan Africa (SSA) alone has 44 million Micro, Small, and Medium Enterprises (MSMEs), almost all of which are micro. Women's formal ownership of SMEs throughout Africa makes up a third of all registered SMEs.
The African continent needs to generate jobs and sustainable incomes for the rapidly growing African labour force and MSMEs and other businesses play a key role. In 2020, 26 million African women and men will enter the labour force, and the number will rise to 33 million per year by 2030. Between 2020 and 2050, some 800 million people are projected to enter the African workforce, accounting for 76% of the increase in the global workforce. Every year, roughly 11 million young Africans enter the labour force, but at best, only a quarter of these new workers will find paying jobs over the next decade. According to the World Bank by 2035, 350 million new jobs will be needed. Africa's population is growing faster than jobs
AGENDA
12:00-12:10     Introduction: Dr. Babafemi Oyewole, CEO, PAFO
Moderator: Isolina Boto, Head of Networks and Alliances, COLEACP
12:10-13:00     Panel: successful SMEs and businesses
Hasina Ralay, Manager, LYCHEELAND SA, Madagascar
Elizabeth Jebby Bischof, Managing Director, Bdelo, Kenya
Sakina Usengimana, Founder and CEO, Afrifoods, Rwanda
Neville Mchina, CEO, GreenStone Foods (Pvt), Zimbabwe
13:00-13:20    Discussants
Yasmin Ismail, Programme Officer, CUTS International, Switzerland
Koen Vanderhaegen, Market Insights Manager, COLEACP
13:20-13:50    Debate
13:50-14:00   Key takeaways and conclusion
Jeremy Knops, General Delegate, COLEACP
Speakers
ELIZABETH JEBBY BISCHOF – MANAGING DIRECTOR, BDELO, KENYA

Elizabeth Bischof is the Managing Director of Bdelo, an award-wining company producing healthy maize tortilla chips & tortillas that are 100 % naturally seasoned, gluten & preservative free. She co-founded Bdelo in 2010 with her partner in life and in business, Daniel Bischof.
Elizabeth was born and raised in the rural part of Northern-Western Kenya, predominantly a farming region. Before entering entrepreneurship, she lived in various countries for over 25 years (Switzerland, Finland, Sweden, Hungary, South Africa and Zambia) working in global companies such as General Motors, Barry Callebaut, Alstom, AGCO. She returned to Kenya with her family and established Bdelo. to continue the legacy and heritage of her family and community as among the first commercial farmers after independence.
Elizabeth has a Master degree in Management from Ohio, USA.

ISOLINA BOTO – HEAD OF NETWORKS AND ALLIANCES, COLEACP

Isolina Boto is the Head of Networks and Alliances at COLEACP, a non-profit Association of private sector operators in the agrifood sector active in the EU, Africa, the Caribbean and the Pacific (ACP) regions. Isolina has more than 25 years of experience in agricultural development. She started her career with the European Commission and has also worked with various ACP embassies and NGOs in areas related to food security, rural development and trade. Before joining COLEACP, she was the Manager of the Technical Centre for Agricultural and Rural Cooperation ACP-EU (CTA) Brussels Office (2004-2020) implementing policy initiatives related to the ACP-EU cooperation in the field of agricultural and rural development. She has led agribusiness projects in support of capacity development of SMEs, entrepreneurs and farmers organisations across Africa, the Caribbean and the Pacific.

YASMIN ISMAIL – PROGRAMME OFFICER, CUTS INTERNATIONAL, SWITZERLAND

Yasmin Ismail is a Programme Officer at CUTS International Geneva. She joined CUTS in March 2019 as a Research Fellow. Since then she has been leading the organisation's e-commerce governance. Yasmin is also heavily involved in CUTS work on MSMEs and Women empowerment in Trade, as well as on Trade and Climate Change linkages. Her research and publications covered the topics of e-commerce, services market access, gender considerations in trade, regional agreements, African integration and special and differential treatment among others.
Yasmin holds two Master's degrees in Economics of Development and in International and European Law from the University of Grenoble-Alpes, France. Prior to joining CUTS, Yasmin was a Projects Manager at Global Partners Governance, Ltd. a UK-based International Consultancy on political institutions reform and governance. She also served as International Cooperation Specialist at the Egyptian Cabinet Information and Decision Support Centre.

JEREMY KNOPS – GENERAL DELEGATE, COLEACP

Jeremy Knops holds a Master's degree in Business Engineering from the Solvay Brussels School of Economics and Management (SBS-EM). Prior to joining COLEACP in 2009, he was involved in Guatemala with the daily operations of a farmers' cooperative exporting loquats to the EU and the US. He started to work for COLEACP as an expert in charge of matters related to private standards and certification for ACP producers and exporters of fruit and vegetables. Jeremy is an accredited coach for leadership and professional development. He has been appointed as General Delegate of COLEACP in June 2019.

NEVILLE MCHINA – CEO, GREENSTONE FOODS (PVT), ZIMBABWE

Neville Mchina is an impact driven Zimbabwean entrepreneur who strongly believes that the diaspora is Africa's biggest asset and uses food to impact lives, economically and ecologically. Neville (co-)founded several companies starting in 2015 with Rise Together for Africa e.V (RiTA), a franchise organisation for universities that empowers youth of African descent living and studying in the diaspora to become the future leaders of Africa. He is also known to his peers as "Robin Food" working on redistributing and rescuing food. In 2019, he founded FruitCon BV, a company which provides market preparatory consultancy and market linkages to farmers and exporters in developing countries. In 2019, he also co-founded GreenStone Foods (Pvt) Ltd, a company in Zimbabwe working with farmers and communities to trade local fresh and processed products (especially pineapples) locally and internationally and so increasing the farmers' income, creating more jobs, and reducing food loss. Since 2020, he is the Co-Founder and CEO of Invisible Foods, a data driven waste management toolbox that collects food waste data, makes it available to enable food re-use, and incentivises food companies to increase circularity.
Neville holds a Bachelor's degree in agribusiness and agricultural business operation from the Rhein-Waal University of Applied Sciences, Germany.

DR. BABAFEMI OYEWOLE – CEO, PAFO

Dr. Babafemi Oyewole, the CEO of Pan African Farmers Organization (PAFO), is a tri-sector executive and professional with experiences in the public, private and non-government sectors, and a veteran in the management of international institutions.
Prior to his appointment at PAFO, he was the CEO of the African Agribusiness Alliance; former CEO of African Cashew Alliance; former Executive Director/CEO of African Energy Investment Corporation, (AEICORP); Deputy Secretary General of the West African Bankers Association (WABA); General Manager, Banque Internationale du Benin, and Senior Economist with the Bank of Industry, Nigeria. He was a Regional Consultant on natural resources management policy in African countries with the United Nations Conference on Trade and Development (UNCTAD). He is a member of Africa Regional Experts on Policy Dialogue on Natural Resource-based Development at the Organisation for Economic Cooperation and Development (OECD).
Dr. Oyewole was a Chevening Scholar for his PhD in development economics at the university of Bradford, United Kingdom, and obtained an MBA in Technology, Marketing and Business Strategy from Olabisi Onabanjo University, Nigeria. He has attended several management and executive development programmes in top universities including the highly rated Lagos Business School, Nigeria and Harvard university, USA. He has published articles in international journals and made conference presentations on development policy, banking and finance, agriculture, agribusiness, and sustainable development issues.

HASINA RALAY – MANAGER, LYCHEELAND SA, MADAGASCAR

Hasina Ralay Rabenantoandro is, since 2015, the Manager of Lycheeland Madagascar, a Malagasy company specialising in the drying and processing of exotic products and superfoods from Madagascar. Lycheeland supplies the largest variety of naturally dehydrated tropical products in the Indian Ocean. Since its creation, Lycheeland has continuously developed its range of nutritious and healthy products, while combating food loss and waste. The company also supports farmers by ensuring them fair prices, using an environmentally friendly processing method and creating jobs, especially for women whose income it seeks to improve. Hasina's commitment has been awarded several times, including by ranking second in the Pierre Castel 2022 Madagascar Agricultural Entrepreneurship Award.
Hasina holds a higher diploma in business administration from the National Institute of Accounting and Business Administration, Madagascar, and a Master's degree in business administration and management from the University School of Management (IAE) in Poitiers, France.

SAKINA USENGIMANA – FOUNDER AND CEO, AFRI FOODS, RWANDA

Born and raised in Rwanda, Sakina Usengimana's national pride and entrepreneurial mindset has always been at the centre of everything she does. A graduate at Akilah Institute in Business Management and Entrepreneurship, Rwanda, Sakina is a recipient of the 2018-2019 Texas Christian University Wilkens Award. She began her professional career in hospitality management, working and training with brands such as Marriott International. After years of exploring other business ventures, Sakina decided to combine her love for country, food, travel and connecting with people, through agriculture. With the right opportunities and support, Sakina's vision is to empower youth and women in the communities she works with through agriculture, with an emphasis on experiential learning while continuing to export Rwanda's fresh goods to markets all over the world and become a preferred vendor with consistent quality products.

KOEN VANDERHAEGEN – MARKET INSIGHTS MANAGER, COLEACP

Koen Vanderhaegen is a Bio-Science Engineer with specialisation in tropical crop production. He joined COLEACP in 2019 after his studies and research experiences in Ecuador, Ethiopia and Uganda and became the Market Insights department manager. Together with his 6-person team and strengthened by a large network of external experts, Koen provides quantitative and qualitative information on the ACP fruit and vegetable trade and markets to the COLEACP members and stakeholders. Additional to these market intelligence services also business support is provided by the Market Insights department under the form of B2B match making, marketing support etc.