18/01/2022
Posted by:

Zuzana Majeska

Category: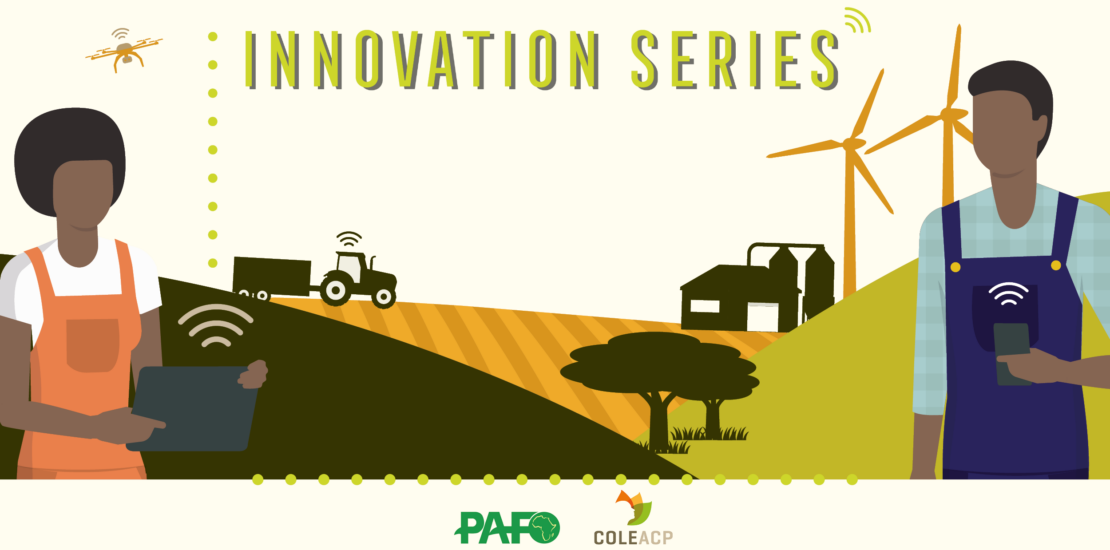 Catalysing young African agri-entrepreneurs' investments
Session N°8
Catalysing young African agri-entrepreneurs' investments
3rd February 2022, 12:00-14:00 (GMT)
Nearly 1 billion of the 1.2 billion people in the world between the ages of 15 and 24 reside in developing countries, and their numbers are growing far more rapidly than in higher-income countries. Today, 65% of the world's rural youth live in Asia and the Pacific, and 20% live in Africa, but Africa's share is projected to rise to 37% by 2050, while Asia and the Pacific's will fall to 50%. Africa's population stands at 1,2 billion people and over 60% are below the age of 25. Young people between 15-24 years of age constitute between 35 and 40% of the workforce in most sub-Saharan African countries. Every year, roughly 11 million young Africans enter the labour force, but at best, only a quarter of these new workers will find paying jobs over the next decade. According to the World Bank by 2035, 350 million new jobs will be needed. Africa's population is growing faster than jobs are created. Reaping the benefits of the demographic dividend depends on investments in job creation and human capital development. According to the International Labour Organisation (ILO), youth are two times more likely than adults to be unemployed and the growing mismatch between the supply and demand for skills is the main driver of high youth unemployment rates. Even with rural to urban migration occurring in Africa, many young people, especially girls and women, still live in rural areas.
Read more
PROGRAMME
12:00-12:10
Introduction: Emmerance Tuyishime, Programs Officer, PAFO
Welcome: Kolyang Palebele, President, PAFO
Moderator: Isolina Boto, Head of Networks and Alliances, COLEACP
12:10-13:00 Panel: Youth-led successful SMEs and businesses
Momarr Mass Taal, Founder and Managing Director, Tropingo Foods Ltd, Gambia
Dieudonné Diego Twahirwa, Founder and Managing Director, Gashora Farm PLC, Rwanda
Awa Caba, Co-founder and CEO, Soreetul, Senegal
13:00-13:20 Discussants
AbdulLateef Olaosebikan, Co-founder, Nafarm Foods, Nigeria
Theophile Mudenge, Youth Coordinator, 2SCALE
13:20-13:50 Debate
13:50-14:00 Key takeaways and conclusion
Stephen Mintah, President, COLEACP
Fichiers
Speakers
ISOLINA BOTO – HEAD OF NETWORKS AND ALLIANCES, COLEACP

Isolina Boto is the Head of Networks and Alliances at COLEACP, a non-profit Association of private sector operators in the agrifood sector active in the EU, Africa, the Caribbean and the Pacific (ACP) regions. Isolina has more than 25 years of experience in agricultural development. She started her career with the European Commission and has also worked with various ACP embassies and NGOs in areas related to food security, rural development and trade. Before joining COLEACP, she was the Manager of the Technical Centre for Agricultural and Rural Cooperation ACPEU (CTA) Brussels Office (2004-2020) implementing policy initiatives related to the ACP-EU cooperation in the field of agricultural and rural development. She has led agribusiness projects in support of capacity development of SMEs, entrepreneurs and farmers organisations across Africa, the Caribbean and the Pacific.

AWA CABA – CO-FOUNDER AND CEO, SOREETUL, SENEGAL

Awa Caba is the co-founder and CEO of Soreetul, the first digital platform to buy processed agricultural products and cosmetics in Senegal. Awa trained in computer science at the Ecole Supérieure Polytechnique of Dakar, Senegal, and in business and entrepreneurship following her selection for the Mandela Washington Fellowship for Young African Leaders. Awa supports the financial empowerment of youth and women, and the development of agribusiness in Senegal through digital economy. She is a founding member of Jiggen Tech, the first network of women in technology in Senegal, and created Yeesal Agrihub, an agritech hub to train and support youth in agricultural entrepreneurship. Between 2019 and 2020, Awa facilitated the women's entrepreneurship programme developed by the Arizona State University, USA. In addition, Awa has contributed to the implementation of projects and programmes of development actors (FAO, IFAD, GIZ, USAID), promoting the digitalisation of Senegalese agriculture among producers, women and youth. Awa has received numerous awards for her commitment, including the Innovation Time Award at the Rebranding Africa Awards in 2015, the AgriHack Pitch 2016 organised by CTA and the Woman Leader Award at the African Woman Leadership Awards in 2020. Awa was also selected as one of the 30 Most Promising Young African Entrepreneurs in 2018 by Forbes Africa and was thanked by US President Barack Obama for her innovative contribution to agriculture and technology at the Young African Leaders Initiative (YALI) summit in 2016.

STEPHEN MINTAH – GENERAL MANAGER, SPEG, GHANA, & PRESIDENT, COLEACP

Stephen Mintah is the General Manager of Sea-Freight Pineapple Exporters of Ghana (SPEG) and COLEACP's President since June 2013. After he graduated from the Faculty of Agriculture in 1976, he joined the Ghanian Agriculture and Development Bank and was in charge of funding development of the Ghanaian agricultural sector. He worked there for 20 years and deepen his knowledge of the country's agriculture sector. In 1998, Stephen joined SPEG, an association that brings together Ghana's main pineapple producers and provides its members with technical, business and logistical support. The members are mid-sized producers, but they are linked to small-scale producers who also benefit from SPEG services.

THEOPHILE MUDENGE – YOUTH COORDINATOR, 2SCALE

Passionate and specialised in agricultural development to benefit young people, Theophile Mudenge has more than 13 years of experience in programme development related to agriculture and food security, agribusiness, women and youth empowerment, as well as development programme management. In May 2019, he joined 2SCALE, the largest incubator for inclusive agribusiness in Africa, aiming at supporting youth inclusive business through public-private partnerships (PPPs). Operating in ten African countries, 2SCALE enables 30,000 young men and women to benefit from this agribusiness employment programme. As the multicountry Youth Inclusive Business Expert/ Youth Coordinator, Theophile oversees technical and managerial aspects of all interventions towards youth life skills, entrepreneurship, and business development. In addition, his role is to ensure that young women and men are better equipped to access inclusive and decent employment opportunities in agribusiness PPPs. Theophile holds a bachelor's degree (Hons) in Agricultural Science, Rural Development and Agribusiness from the University of Rwanda, and a certificate in Monitoring and Evaluation from the University of North Carolina, USA. He's currently doing a master's degree in International Development Practice at the University of Limerick, Ireland.

MWANGI MUTURI – CEO, LUSOI GREENS LIMITED, KENYA

Mwangi Muturi is the founder and CEO of Lusoi Greens, a pioneer Kenyan company growing and exporting indigenous herb, such as mint, basil and rosemary. Lusoi Greens operates in compliance with farming standard certifications such as GLOBALG. A.P and GRASP (GLOBALG. A.P Risk Assessment on Social Practice) and works with local communities, women representing 70 % of its staff. Mwangi studied business communication and finance at the University of Nairobi, Kenya, and started his career working in the banking sector for 11 years. He was responsible for managing existing and on-boarding clients, as well as meeting bank profit and loss targets. In 2013, Mwangi became the CEO of Best Buys Technologies, a hardware company, and further developed his sales and marketing skills, including his ability to identify new markets and create strategies to penetrate the markets. Mwangi created Lusoi Greens in 2017 and has led its operations since then.

ABDULLATEEF OLAOSEBIKAN – CO-FOUNDER, NAFARM FOODS, NIGERIA

Graduate in Geography from the University of Abuja, Nigeria, AbdulLateef Olaosebikan is committed to the economic development of Africa and the well-being of its people. As a passionate entrepreneur, AbdulLateef has co-founded various businesses such as Craft Planet, a company that recycles agricultural waste into pellets or flakes, which are used as an alternative fuel source, and Smartlynk ICT, a web design and development company. In 2015, he co-founded NaFarm Foods, a company that aims to help farmers in their fight against post-harvest losses, through the processing and preservation of perishable goods. His initiative was born out of the observation of the high fluctuation of tomato prices in Kaduna State, where he grew up, and the opportunity to enable its processing, to extend its shelf life and tackle the problem of price volatility. AbdulLateef has received numerous awards for his various initiatives, such as the Bank of Africa African Entrepreneurship Award in 2016, the Gender for Agribusiness Investment for Africa (GAIA) AgTech Award in 2017, the University of Nairobi All Africa Postharvers Technologies & Innovation Award as well as the African Development Bank Africa Youth Agripreneur Award in 2018.

KOLYANG PALEBELE – PRESIDENT, PAFO

Kolyang Palebele is an agro-breeder and expert in rural and community development of Chadian nationality, born on 24 November 1964 in Gamba/Fianga in the department of Mayo-Kebbi East. Kolyang Palebele is the President of the Chadian National Consultation Council of Rural Producers (CNCPRT) and Advisor to the Economic, Social, Cultural and Environmental Council (CESC) in Chad. He is also the President of the Regional Platform of Farmers' Organisations in Central Africa (PROPAC) and the President of the Board of Directors of the Farmers' Organisation (PAFO).

MOMARR MASS TAAL – FOUNDER AND MANAGING DIRECTOR, TROPINGO FOODS LTD, THE GAMBIA

Momarr Mass Tall is the founder and managing director of Tropingo Foods Ltd, a Gambian agribusiness founded in 2014 and focused on food processing, particularly dried fruits and nuts. With a degree in International Development and Economics from the University of York, Momarr has always had a passion for entrepreneurship. Soon, at the age of 18, Momarr had a clothing line, Malyka Clothing, based in Canada. After graduating from university, Momarr returned to Gambia where he found that the majority of the mangoes produced were wasted. So he tried to find a solution to this problem, while aiming to add value to the products. This is how Tropingo Foods Ltd was founded, currently becoming one of the largest groundnut exporters in Gambia, exporting mainly to Nigeria, Senegal, the Netherlands and China. Momarr was awarded in 2017 as the Global Young Entrepreneur of the Year at the International Inclusion Award, and Tropingo Foods Ltd was named by Forbes as one of Africa's 30 Most Promising Companies in 2016.

EMMERANCE TUYISHIME – PROGRAMS OFFICER, PAFO

Emmerance Tuyishime is the Programs Officer at the Pan African Farmers Organisation (PAFO). She has several years of experience working with local farmers' organizations and with PAFO, and has gained a lot of experience in international programs related to agriculture and cooperative development. On top of her position, Emmerance is a members of the cassava producers cooperative RCC and is passionate with improving the living conditions in rural communities. Emmerance was born and raised as a family farmer in rural communities of Rwanda. She holds a Masters in Project Management from Rome Business School, Italy, and a Bachelor's degree in International Relations from the University of Rwanda.