Catch up on the PAFO-COLEACP Innovation Session n°4
28/05/2021
Posted by:

Zuzana Majeska

Category:

Africa, News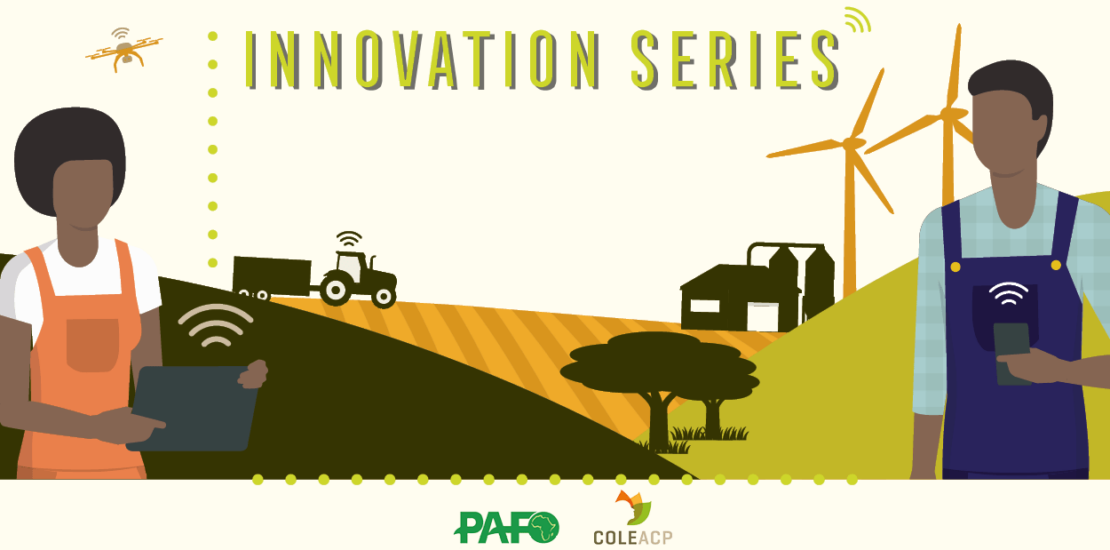 The Innovations Series, co-organised by the Pan-African Farmers' Organization (PAFO) and COLEACP, showcases innovations and successes of African farmer-led businesses and small and medium enterprises (SMEs).
The fourth Session focused on "Sustainable food systems: the key role of SMEs and businesses" and was followed live by more than 450 participants on Thursday 20 May.
Four inspiring entrepreneurs presented how their successful businesses contribute to creating sustainable food systems: Nnaemeka Ikegwuonu is the founder and CEO of ColdHubs Limited, a social business that designs, installs and commissions 100% solar powered walk-in cold rooms in farms and marketplaces, to store and preserve fresh fruits, vegetables and other perishable food 24/7. Pierre Damien Mbatezimana is the Founder and Managing Director of Shekina Enterprise, a Rwandan pioneer company in the cassava industry which manufactures dried and instant cassava leaf products for both local and export markets. Gaëtan Etancelin is, among others, the President of the Malagasy Union of Organic Agriculture (SYMABIO) and contributed to the adoption of the Malagasy regulation on organic agriculture in 2020. Lovin Kobusingye is the co-founder and CEO of Kati Farms Ltd, an agro fish-processing social enterprise that produces innovative product like fish sausages for the local consumers.
Experts Roel Messie, Estherine Fotabong, Elizabeth Nsimadala and Ishmael Sunga discussed how African SMEs and farmers organisations can adopt sustainable practices and access to new markets and finance, as well as what support is required for SMEs to flourish.
The recording of the fourth session is available:
The PAFO and COLEACP warmly thank all the panelists for their valuable insights and all the participants for their interests and support.
The next online session – the fifth in the series – will focus on "Food and Nutrition Security: the contribution of SMEs and businesses" and will be organised on Thursday 22 July 2021 (12h00-14h00 GMT).