Capacity building for plant health experts
19/08/2022
Posted by:

Sandra Borma

Category:

Cameroon, Caribbean, Ethiopia, Gambia, Ghana, Kenya, Mauritius, Pacific, Rwanda, Uganda, Zimbabwe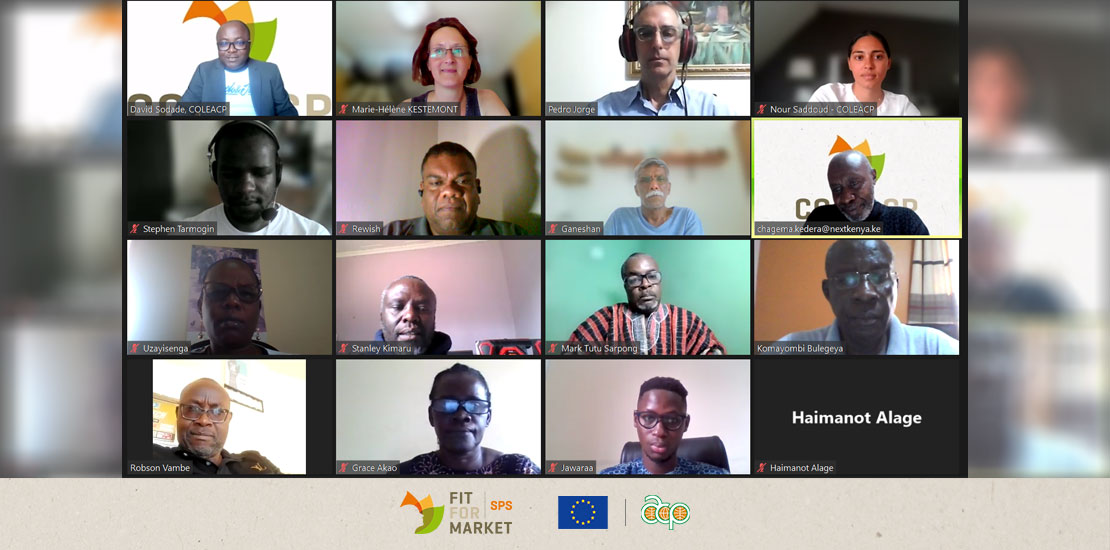 A series of capacity building workshops for plant health experts (12 French- and 12 English-speaking experts) started in August 2022. The objective of the workshops is to broaden the pool of COLEACP experts capable of carrying out technical assistance missions and accompanying ACP competent authorities and other stakeholders. The workshops focus mainly on three cross-cutting themes: (i) pest surveillance; (ii) pest risk analysis – establishment and updating of lists of regulated pests; (iii) official control systems (import and export) – establishment and implementation of operational procedures.
The workshops will run from August to October 2022 and will alternate between synchronous sessions (ten half-day Zoom sessions) and asynchronous sessions (individual study).
The participating experts are from the following countries: Benin, Burkina Faso, Burundi, Cameroon, Dominican Republic, Ethiopia, Gambia, Ghana, Guinea, Ivory Coast, Kenya, Madagascar, Mauritius, Rwanda, Senegal, Suriname, Togo, Uganda, and Zimbabwe.
This activity is supported by the Fit For Market SPS programme, implemented by COLEACP within the Framework of Development Cooperation between the Organisation of African, Caribbean and Pacific States (OACPS) and the European Union.