Bringing together NPPOs throughout the ACP regions
15/09/2021
Posted by:

Sandra Borma

Category:

Africa, Caribbean, News, Pacific
During the summer COLEACP has continued to offer group capacity building for ACP National Plant Protection Organisations (NPPOs), providing platforms for representatives of NPPOs to meet one another and share their experiences.
Pest surveillance e-learning now in French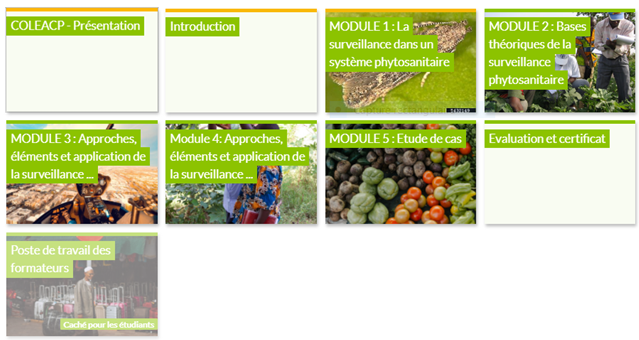 Following the success of the English version, the first French training session on pest surveillance took place in June on COLEACP's e-learning platform, followed by a further session in August. Together they reached 33 participants including representatives of the NPPOs of seven countries – Burkina Faso, Cameroon, Côte d'Ivoire, the Democratic Republic of Congo, Madagascar, Mali and Togo.
A third session in French is currently scheduled for October – for information please contact marie-helene.kestemont@coleacp.org.
The aim of the new training is to strengthen participants' capacity to design and implement a pest surveillance system in their own country.
Training on implementation of official controls
During August, COLEACP group training brought together 13 participants from the NPPOs of seven countries: Fiji, Ghana, Kenya, Rwanda, Sierra Leone, Uganda and Zimbabwe. The training, facilitated by Dr Stephen Othim and Dr Stanley Kimaru, aimed to strengthen the capacity of inspectors within competent authorities to enable them improve the implementation of their official controls.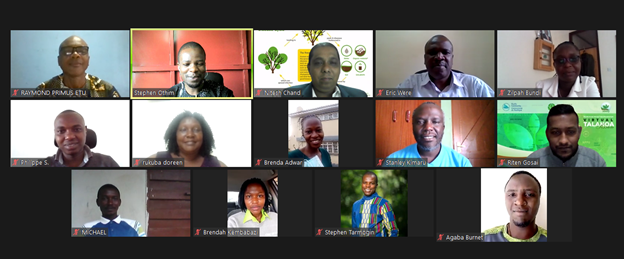 Group discussions and activities enabled this diverse group to benefit from sharing their knowledge and experiences. The participants' overall positive evaluation of the training awarded the highest score to the category "Communication with trainers and participants before and during training" – indicating that interaction and exchange with the experts, and with one another, was a key part of the group experience.
The NPPO representatives learned more about International Standards for Phytosanitary Measures (ISPMs) and the EU regulatory context; the general principles of phytosanitary inspection and certification; sampling protocols; phytosanitary certification systems and filling additional declarations; and the importance and requirements for documentation, traceability and reporting of official control activities. They also learned to identify weaknesses and gaps within their official control systems that could be addressed at different levels. The training incorporated both live Zoom sessions and interactive self-paced activities on the COLEACP e-learning platform, including self-study materials, quizzes, videos and individual/group assignments, all closely monitored by the experts.
SPS e-meeting with NPPOs from ACP countries
An online meeting on 26 August for English-speaking NPPOs provided a platform to discuss training needs and strategies to build the capacity of NPPO staff in ACP countries, and to present an overview of services and training offered by COLEACP. According to International Standard for Phytosanitary Measures (ISPM) 7, NPPOs
"should have, or have access to, personnel with the technical qualifications and skills appropriate for the duties and responsibilities of conducting phytosanitary certification activities"
The e-meeting also offered an opportunity to discuss NPPOs' experiences with the digital training sessions.
A recording of the session is available here:
To access the individual PowerPoint presentations, click on the links below:
A meeting for French-speaking NPPOs is currently scheduled for October – for information please contact marie-helene.kestemont@coleacp.org.
This activity is supported by the Fit For Market SPS programme, implemented by COLEACP within the Framework of Development Cooperation between the Organisation of African, Caribbean and Pacific States (OACPS) and the European Union.