15th Commission on Phytosanitary Measures in March/April
17/03/2021
Posted by:

Zuzana Majeska

Category:

Africa, Caribbean, News, Pacific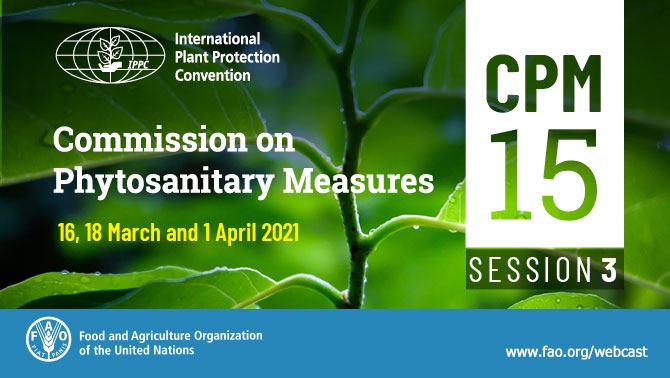 The 15th Session of the Commission on Phytosanitary Measures (CPM-15) will be held on 16 and 18 March, and on 1 April 2021, in virtual format. The agenda includes standard-setting, capacity-building, communication, ePhyto, and the CPM recommendations.
These agenda items are of critical importance to the functioning of National Plant Protection Organisations (NPPOs), and COLEACP encourages the participation of ACP countries.
For contracting parties to the International Plant Protection Convention (IPPC), registration is via the FAO Members Gateway. Those who are not contracting parties but are interested to observe may also register, by submitting an email to ippc@fao.org.
The Session will be held virtually on 16 and 18 March, and on 1 April 2021, from 10:00 am to 1:00 pm (CET) and from 3:00 to 6:00 pm (CET). The invitation letter for IPPC contracting parties can be found here, while the invitation letter for CPM observers is here. The Session will be conducted in Arabic, Chinese, English, French, Russian and Spanish.
CPM-15 sessions will also be webcast via the following link: https://www.fao.org/webcast/home/en/, so that those who are interested but not registered can still follow the discussions.